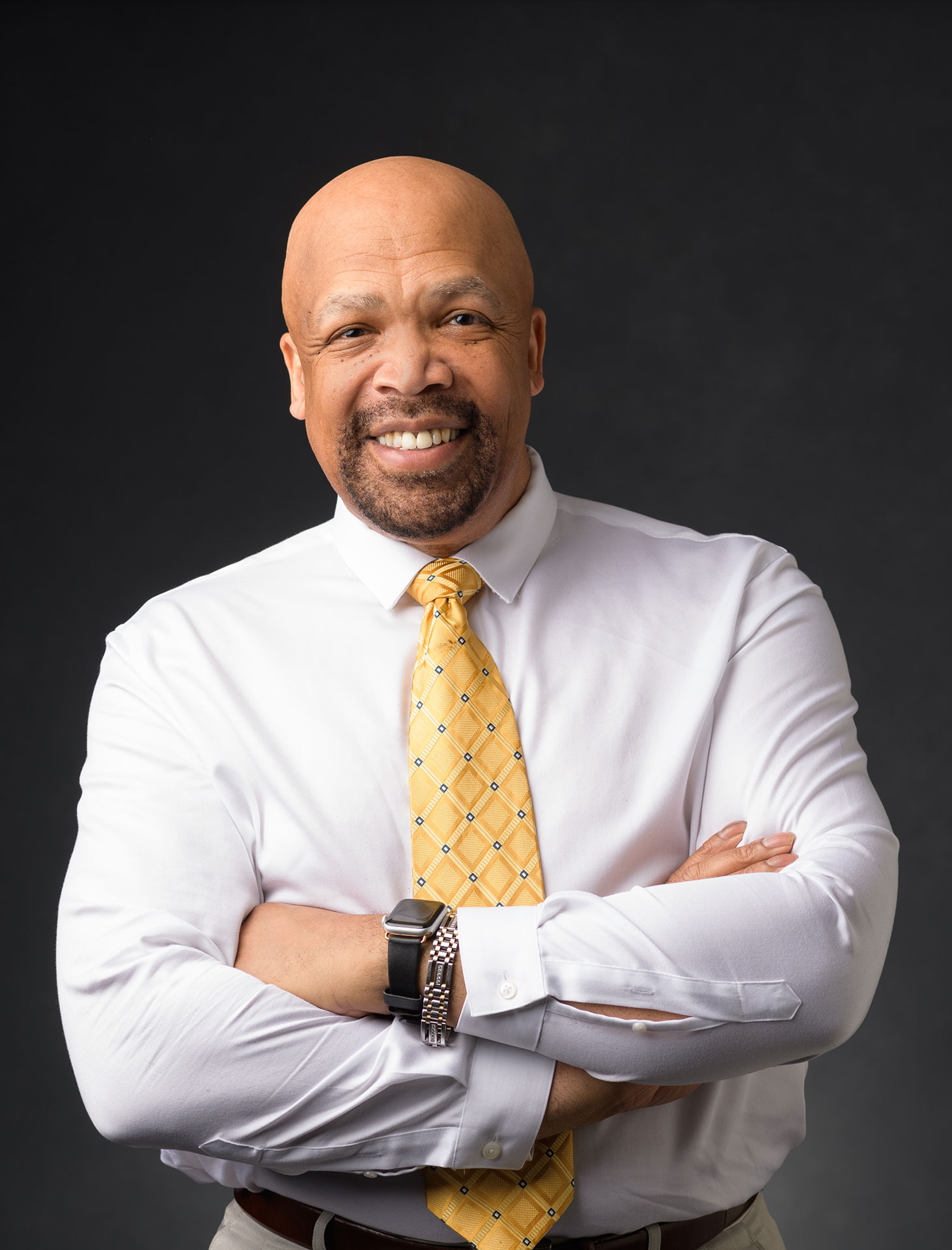 Pronouns: He/Him/His
Email: colemacl@purdue.edu
Phone: 765-494-4003
Office:

JNSN 117
502 N University Street
West Lafayette, IN 47907
Curriculum Vitae
Back to Directory
Christopher Lance Coleman
Professor, School Head, Mark and Maureen Miller Head, School of Nursing

Associate Dean Clinical Education

---
Areas of Expertise
Research: Behavioral Interventions, Behavioral Clinical Trials, Quantitative/Qualitative Methods, HIV Risk Reduction, Symptom Management
Teaching & Learning: PhD/Masters/Undergraduate: Research, Measurement, Mental Health, Psychopharmacology
Clinical/Professional Practice: Administration/ Mental Health/Critical Care
Engagement:Hospital Boards/ Chair Community Based Non Profit Board Member/ CBPR/ Ryan White Planning Council Finance Committee
HHS Signature Research Area(s)
Healthy Lifestyles and Vital Longevity
School of Nursing Research Area(s)
Health Promotion and Population Health
Mental Health
Biography
Dr. Christopher Lance Coleman, joined Purdue University School of Nursing July 1, 2022 as the School Head & Professor- West Lafayette Campus. Prior to joining Purdue, Dr. Coleman was Associate Dean & Professor IUSON Fort Wayne Campus. Previously he served as Department Chair & Professor of the UTHSC, CON, and was Director of the Health Equity Collaborative, and the Fagin Term Associate Professor at the University of Pennsylvania, School of Nursing. While at Penn, he also served as the Co-Director of the Center of Health Equity Research Center School of Nursing.
Dr. Coleman's research focuses on understanding factors that influence health-promoting behaviors of HIV infected middle-aged and older African American men and HIV risk factors among vulnerable populations. Additionally, he is interested in symptom management strategies used by HIV infected populations. Dr. Coleman is a Fellow in the American Academy of Nursing, the author of two books and has served as PI and Co-I on Federal, foundation, and intramural grants. His work has been published in leading peer review journals and presented regionally and nationally to multidisciplinary audiences.
Education
Post Doctoral Studies, University of California, Los Angeles
PhD, 1996 University of California, San Francisco
MPH, 2004 Johns Hopkins University
MS, 1991 Oregon Health Sciences University
BS, 1986 Walla Walla University
Social Media Accounts
Diversity, Equity and Inclusion
Founded and chaired the IU school of nursing three campus LGBTQ taskforce of 21
Served on the "Big Ten Schools" Diversity Initiative
Served on the IU DEI Working Group that developed in conjunction with an outside consultant a comprehensive set up recommendations to advance DEI across three campuses.
Co-created a signature post-doctoral scholar's pipeline program University of Pennsylvania School of Nursing
Selected Publications
A.,D.F. Sherman, ; S. K. Smith, S.E., Moore, C.L.,Coleman,T.,Hughes, C.,Dorsen,; M.S., Balthazar, M., Klepper, R., Mukerjee, K.M., Bower, (under review)Nursing Pre-licensure and Graduate Education for LGBTQ Health: An Integrative Review. Journal of Nursing Education
Hughes, T., Jackman, K., Dorsen, C., Aslanian-Engoren, C., Ghazal, L., Christenbery, T., Coleman, C. L., Mackin, M. L., Moore, S. E., Mukerjee, R., Sherman, A. D. F., Smith, S., & Walker, R. (In-Press). How can the nursing profession reduce sexual and gender minority related health disparities? Recommendations from the First National Nursing LGBTQ Health Summit. Nursing Outlook.
*Coleman, C.L. (2018). Qualitative analysis of family support among older seropositive African American MSM. Journal of Cultural Diversity, Vol. 25 Issue 3, p82-86.
M.,Wicks, J. Alejandro, D. Bertrand, C. Boyd, C.L. Coleman, et al., (2018) Achieving advance care planning in diverse, underserved populations. Nursing Outlook, 66(3), 311-315.
Coleman, C.L. (2018). Physical and psychological abuse among seropositive African American MSM 50 Aged Years and Older. Issues in Mental Health Nursing, 39:1, 46-52,
Selected Honors/Awards
President's Circle, American Academy of Nursing - August ,1 2021
ELAN Leadership Fellow, American Association of Colleges of Nursing - June,30,2020
Society of Behavioral Medicine Leadership Fellow - June,2017
Society of Luther Christman Fellow - October, 2016
Selected Grants
Coleman, C.L. (Co-Investigator) "Barbershop-based HIV/STD Risk Reduction for African American Young Men" National Institutes of Health/ National Institute of Child and Health Development for Direct cost $2,475,850.00. Indirect Cost $3,899,464.00. R01-1R01HD061061-01
Coleman, C.L., (Co-Investigator), (April 2007-March, 2012) Help Us Save Us! HIV/STI Risk Reduction for Black Men Who Have Sex with Men. National Institutes of Health/ National Institute of Mental Health R01 Direct cost $2,493,935 total cost $3,701,546. R01-1R01MH079736-01A1
Professional Affiliations
Fellow American Academy of Nursing