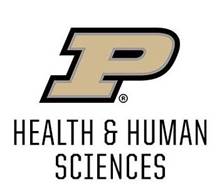 Pronouns: she/her
Email: skaralunas@purdue.edu
Office:

703 3rd Street
Psychological Sciences 1228
West Lafayette, Indiana 47907
Curriculum Vitae
Selected Publications
Back to Directory
Sarah Karalunas
Associate Professor, Department of Psychological Sciences

Director of Graduate Studies

---
Areas of Expertise
Attention-deficit/hyperactivity disorder & Neurodevelopmental disorders
Cognitive/neuropsychological assessment
Emotion regulation
Electroencephalography (EEG) & Event-related potentials (ERPs)
HHS Signature Research Area(s)
Developmental Health and Wellness
Healthy Lifestyles and Vital Longevity
Department of Psychological Sciences Research Area(s)
Clinical Psychological Sciences
Biography
Recruiting graduate students for Fall 2024 admission
Dr. Karalunas was born and raised in upstate NY. Her research interests are closely related to her clinical expertise and focuses on better understanding the cognitive and emotional difficulties often experienced by children with ADHD and other neurodevelopmental disorders. Her research emphasizes the unique individual differences between children. She is passionate about ensuring that all children and families have access to high-quality, evidence-based mental health care that addresses their unique needs and hopes her research can contribute to that goal.
Education
Licensed Psychologist 2014- current (Oregon #2414)
PhD, 2011, Child Clinical Psychology, Pennsylvania State University
BA, 2004, Neuroscience, Hamilton College
Websites
Diversity, Equity and Inclusion
Purdue Diversity, Equity, & Inclusion Consortium, member
Purdue Graduate BRIDGE & Summer Research Opportunity Program, student mentor
Current Courses
PSYC 668 - Cognitive Assessment
Selected Honors/Awards
Purdue University - Purdue University
Selected Grants
Principal Investigator, Biobehavioral validation of the ADHD emotion dysregulation phenotype. National Institute of Mental Health (R01 MH120109). Period: 04/01/2020-03/31/2025. Total: $3,750,000.
Co-investigator, Developmental origins and early detection of ADHD and dysregulatory psychopathology. National Institute of Mental Health (R01MH124824). Elinor Sullivan/Joel Nigg (MPIs). Period: 01/01/2021-10/31/2025. Total: $3,750,000
co-Principal Investigator, Worker-AI Teaming to Enable ADHD Workforce Participation in the Construction Industry of the Future. National Science Foundation (FW-HTF-R: Collaborative Research: 2128970). Sogand Hasanzadeh & Vincent Duffy (MPIs). Period: 10/01/2021-09/30/2025. Total: $800,000
Co-investigator, Parsing Neurobiological Bases of Heterogeneity in ADHD. National Institute of Mental Health (R01 MH123831). Leanne Tamm & Jeffery Epstein (MPIs). Period: 04/01/2020-03/31/2025. Total: $1,800,000.
Co-Investigator, ADHD heterogeneity, mechanisms, and risk profile. National Institute of Mental Health (R37 MH059105). Joel Nigg (PI). Period: 09/12/1999-12/31/2023. Total: $3,750,000.