Our Facilities
The Ismail Center's facilities and equipment are among the finest in the nation for a university adult fitness program. We take pride in providing a clean, user-friendly environment that contains all the tools you need to reach your fitness goals.
The Ismail Center is supervised by fitness facility managers, who are students in the College of Health and Human Sciences. They are all certified in first aid, CPR and use of the automated external defibrillator (AED).
Fitness Center
Our fitness center offers a variety of exercise equipment options across cardio and strength training.
Available Equipment
State-of-the-art Technogym cardio equipment

Concept II rowing machine

State-of-the-art Technogym strength equipment

Kettlebells (2.5 – 30lbs)

Four televisions, cardio screens that are audible through use of personal headphones
Temperature control of 68-70°F
Adult Fitness Studio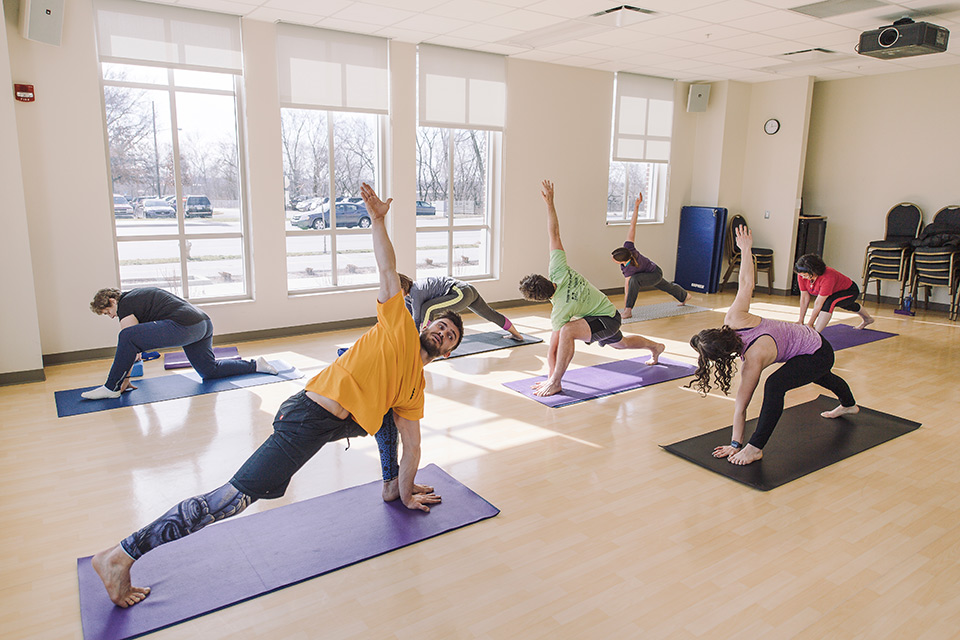 The Adult Fitness Studio is where members can participate in a variety of preventive health clinics (e.g., blood pressure and balance screenings). The studio is also open to all members when clinics are not in session. The studio features resistance bands, exercise mats, dumbbells, a music station and exercise balls.
Assessment and Consultation Areas
Health and fitness assessments are a specialty of the Ismail Center. There are both open and private testing areas available.
Wastl Laboratory
The Max E. Wastl Human Performance Laboratory is a modern exercise physiology research and teaching facility. The laboratory provides a venue for student and faculty research and is equipped with two separate stations for whole body metabolism and stress testing; a wet chemistry lab for analyzing muscle, blood and other body fluids; and equipment to perform techniques in cellular immunology. Combined with the Wastl Annex, a recently constructed chemistry laboratory, the lab supports researchers for a wealth of potential techniques. The Max E. Wastl Human Performance Laboratory also houses a separate teaching laboratory for conducting research associated with exercise classes.
Services
Personal Training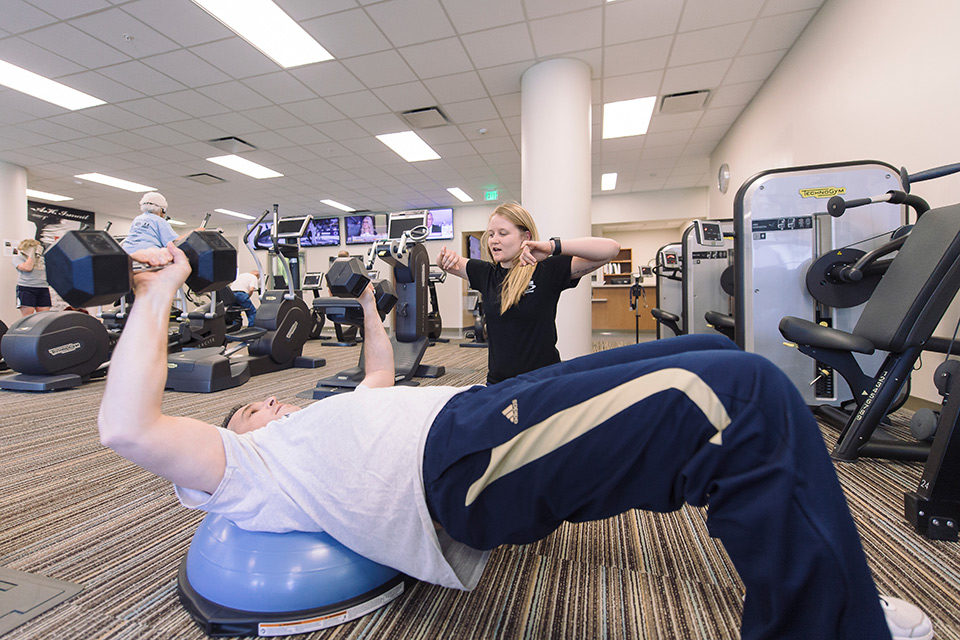 Our personal training program is dedicated to helping you get the results you want. Our personal trainers use sound exercise techniques and principles, constant motivation and encouragement, and continued feedback. Whether you want to get in shape, train for a sport or athletic event, or manage a health condition, our personal training program will help you be your best. Session duration is 45 minutes.
Pricing
$35 for a single session
$323 for a 10-session package
Community Collaboration
The Ismail Center prioritizes community engagement and works to collaborate with local organizations to offer a variety of services.
Health and Fitness Screenings
Health and fitness assessments are available for local businesses and organizations in the Greater Lafayette area. These may include blood profiles (cholesterol, triglyceride, glucose), blood pressure, body fat percentage, strength, flexibility, aerobic endurance and more.
Health Fairs
The Ismail Center continues to advocate for regular exercise and physical activity by participating in local health fairs. At these fairs, we distribute information about the benefits of exercise and how to get started on a fitness program. Fitness specialists are available to answer questions and conduct assessments.