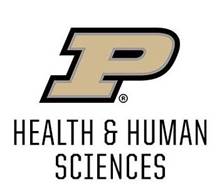 Email: rollock@purdue.edu
Phone: 765-494-6977
Office:

Psychological Sciences Building, room 1130B
703 Third Street
47907
Curriculum Vitae
Back to Directory
David Rollock
Professor, 150th Anniversary Professor, Department of Psychological Sciences

Adjunct Professor of Clinical Psychology (Department of Psychiatry, IU School of Medicine, Indianapolis); Teaching Academy Fellow;

---
Courtesy Appointments
African American Studies & Research Center (Affiliated Faculty), College of Liberal Arts;
Areas of Expertise
Attitudes, emotions, & interpersonal behavior among members of American ethnocultural minority groups
Acculturation, intercultural transition, and development of "racial"/ethnic identifications
Appraisal of, and responses to, interethnic contact and discrimination
Ethnicity and mental health helpseeking
Non-intellective predictors of academic success
HHS Signature Research Area(s)
Developmental Health and Wellness
Department of Psychological Sciences Research Area(s)
Clinical Psychological Sciences
Biography
Recruiting graduate students for Fall 2024 admission
David Rollock, Ph.D. is 150th Anniversary Professor and Professor of Psychological Sciences at Purdue University. Dr. Rollock has served as Head of the Department, as Director of Clinical Training for Purdue's Clinical Psychology Doctoral Program, and as Director of the Purdue Psychology Treatment and Research Clinics. He is an affiliated faculty member of Purdue's African American Studies & Research Center, and is Adjunct Professor of Clinical Psychology, Department of Psychiatry, Indiana University School of Medicine.
Dr. Rollock earned his bachelor's degree in Psychology from Princeton University, and his masters and doctorate in Clinical/Community Psychology from Yale University (1989). His empirical research, teaching, and applied interests center on mental health risks and resources among American ethnocultural minority group members.
Dr. Rollock chairs the Indiana Association of Black Psychologists, has chaired the Purdue Black Caucus of Faculty and Staff, convened the university's Sexual Harassment Advisors Network, and chaired the Purdue University Teaching Academy. Dr. Rollock is President of the West Lafayette Police Merit Commission.
In 2018, the University named him one of its inaugural 150th Anniversary Professors, for sustained high-impact teaching, and contributions to the academic and personal development of students. In 2019, the American Psychological Association's Society for the Psychological Study of Culture, Ethnicity, and Race presented him with its "Charles & Shirley Thomas Award" for student mentorship.
Education
Ph.D. 1989, Yale University (Clinical/Community Psychology);
Indiana Psychologist License #20040444A;
M.Phil. (1985), Yale University (Clinical/Community Psychology);
M.S. (1984), Yale University (Clinical/Community Psychology);
A.B. (1981), Princeton University (Psychology, cum laude)
Websites
Diversity, Equity and Inclusion
Purdue Black Caucus of Faculty & Staff (Chairperson 2001-2003; 2021-2023)
Dean's Diversity Council, College of Health & Human Services (2011-2017)
Faculty Professional Development Task Force, Diversity Resource Office, Office of the Provost (2010-2013)
Diversity Leadership Group, Office of the Provost (2004-2008)
Current Courses
PSY 438 - Introduction to Clinical Psychology
PSY 350 - Abnormal Psychology
PSY 692 - Ethnic Minority Issues in Psychology
Selected Honors/Awards
Charles and Shirley Thomas Award / American Psychological Association Division 45: Society for the Psychological Study of Culture, Ethnicity, and Race - August 2019
Dreamer Award / Diversity Resource Office, Office of the Provost, Purdue University - June 2014
Eugene E. Levitt Service Award / Section of Psychology, Department of Psychiatry, Indiana University School of Medicine - September 2012
Outstanding Undergraduate Teaching Award in Memory of Charles B. Murphy, Purdue University - April 2012
Book of Great Teachers, Purdue University - August 2008
Selected Grants
Co-Investigator, The social context of emotion among Black adolescents. National Institute of Mental Health/National Institutes of Child Health and Human Development (HD30581). Principal Investigator: S. Vrana; Co-Principal Investigator: D. Rollock. Period: 5/1983-4/1997. Total: $900,000.00