Restaurants
Community Resources | About HHS
Whether you are looking for fast and healthy fare, casual fine dining, authentic Italian coffee, or a fully catered events our on-campus establishments will be sure to satisfy, employing top-quality ingredients and culinary talent. Every meal provided comes from our world-class training laboratories where the White Lodging-J.W. Marriott, Jr. School of Hospitality and Tourism Management (HTM) students are immersed in all aspects of food service operations.
Boiler Bistro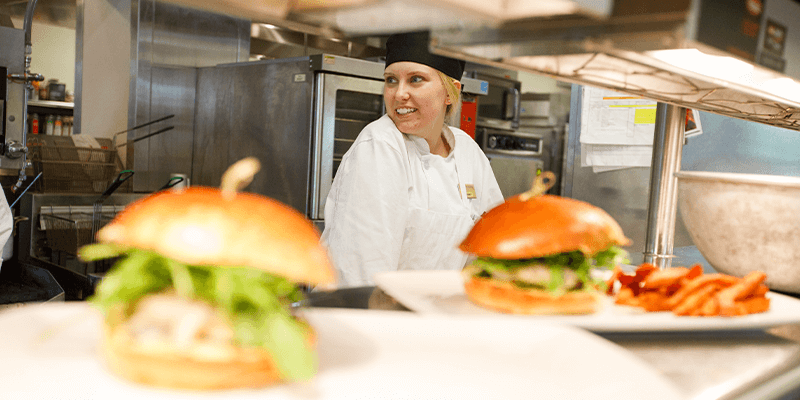 Marriott Hall (900 W. State Street West Lafayette, IN 47907)
The Boiler Bistro is a favorite stop for a quick lunch and a training laboratory for HTM's second-year students.
The quick-service restaurant fare ranges from traditional American fast food to healthy options, including salads, fruits, and vegetables, all from the Purdue Student Farm.
The Boiler Bistro is open 11 a.m. to 1:30 p.m., Tuesday through Friday, while classes are in session, through Friday, April 28.
Purdue Dining Swipe Menu
---
John Purdue Room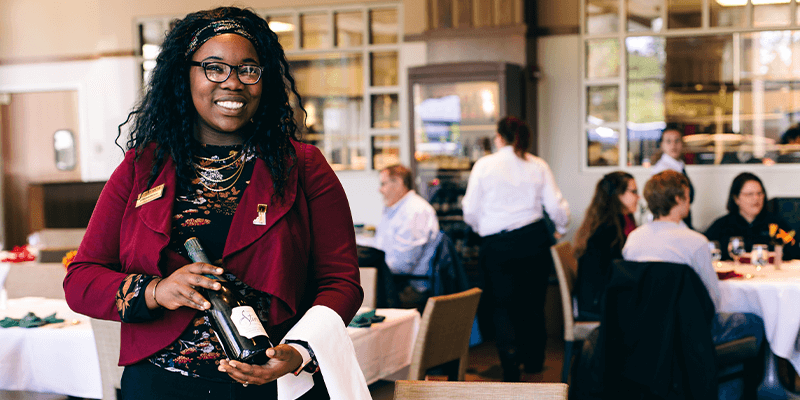 Marriott Hall (900 W. State Street West Lafayette, IN 47907)
The John Purdue Room offers a casual fine dining experience, all aspects of which are managed, marketed, produced, executed, and elevated by HTM students.
The restaurant is typically open Tuesday through Friday when school is in session. Lunch hours are 11:30 a.m. to 1 p.m. Reservations are highly encouraged; contact (765) 494-6845 or jpr@purdue.edu.
View Menu
John Purdue Room – Our Story
The story of the first group feeding class is noteworthy. In 1918, President Winthrop E. Stone stated the department could offer a real-life service course as long as it didn't cost the university "one cent." From 1918 to 1923, under the guidance of student managers, two lunches a week were served. The students were in charge of planning and executing the meal and were required to sell forty tickets at forty cents each. During that time, not one service operated at a loss, fulfilling President Stone's requirement of not costing "one cent."
Over the years, the scope of the group feeding class has continued to evolve and improve. The John Purdue Room now offers student-served lunch service, with the oversight of chef instructors, teaching assistants and professors. While designed to have continued appeal to our patrons, the menu has also matured into a comprehensive instruction tool. Students learn different cooking and service methods as well as menu planning, budgeting and marketing techniques. The front-of-house operations have also been harnessed to not only provide actual food service experience but also sommelier service, customer relations and managerial decision-making.
Just as our curriculum has elevated, so have our facilities. For decades, Stone Hall was home to the John Purdue Room, but in 2012, Purdue's White Lodging-J.W. Marriott, Jr. School of Hospitality and Tourism Management (HTM) moved to our current facilities in the state-of-the-art Marriott Hall. Now featuring two food service labs/restaurants with full kitchens, a demo-classroom and premium event space, HTM students receive hands-on learning experiences and real-world management opportunities. Thanks to the support of patrons like you, Purdue HTM is developing graduates who will shape the hospitality and tourism industry!
HTM Dietary Requests & Allergen Statement
The HTM food service kitchen is a student teaching laboratory providing food for the John Purdue Room, Boiler Bistro, LavAzza Coffee Shop and HTM Catering. Our menus denote dietary accommodations and reasonable dietary requests will be accommodated in a manner that both satisfies our customers and honors our teaching requirements. However, note our production facilities are limited, so please be advised that food prepared in our classroom kitchens may contain or be exposed to these food allergy ingredients: milk, eggs, wheat, soybeans, tree nuts, fish and shellfish.
Please inform your server of any dietary concerns.
Dietary Legend: V=Vegetarian; VG=Vegan; GF=Gluten-Free; DF=Dairy-Free; LO=Lacto-Ovo; LOVeg=Eat Eggs/Cheese
---
LavAzza Coffee Shop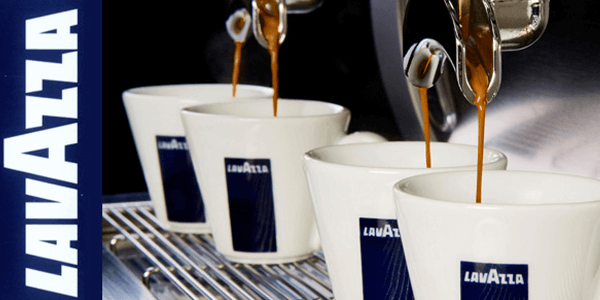 Marriott Hall (900 W. State Street West Lafayette, IN 47907)
LavAzza Espression is a campus hotspot where genuine flavors and creative design converge. Patrons can experience authentic Italian coffee, Chicago's Benjamin Teas, top-quality pastries, and gelato in a welcoming environment.
LavAzza is open Monday through Friday, 8 a.m. to 4 p.m. but is closed during University holidays.
---
HTM Catering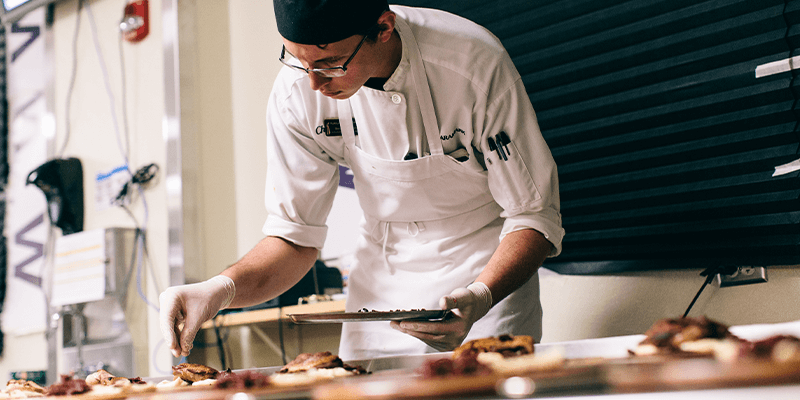 The White Lodging-J.W. Marriott, Jr. School of Hospitality and Tourism Management offers catering services in three locations within Marriott Hall.
For more information about HTM Catering and our special event services, please contact us at HTMCatering@purdue.edu.