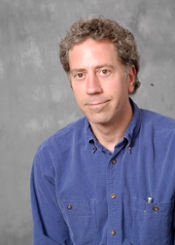 Email: foxe@purdue.edu
Phone: 765-494-5917
Office:

PSYC 3128
703 Third St
West Lafayette, IN 47907
Curriculum Vitae
Back to Directory
Edward Fox
Associate Professor, Department of Psychological Sciences


---
HHS Signature Research Area(s)
Developmental Health and Wellness
Healthy Lifestyles and Vital Longevity
Department of Psychological Sciences Research Area(s)
Neuroscience and Behavior
Biography
Recruiting graduate students for Fall 2024 admission
My research interests focus on how we make decisions about what we eat, how much we eat, when we eat or how often we eat. One neural system important in making these decisions is the component of the autonomic nervous system carried by the vagus nerve. Currently, a major focus for us is the sensory component of the vagus nerve because it is one of the most significant inputs for regulating metabolism and food intake. Traditional methods have not provided a means for independently manipulating the numerous vagal sensory pathways to determine their functions. Thus, we are taking advantage of mouse genetics and transgenic technology in combination with nerve mapping, immunohistochemical methods, and sophisticated behavioral methods to dissect the functions of these pathways.
Education
PhD, 1989, Purdue University
Selected Publications
Fox, E. A., (In press). Polygenic scores, and the genome-wide association studies they derive from, will have difficulty identifying genes that predispose one to develop a social behavioral trait. Behavioral & Brain Sciences.
Fox, E. A. & Lyte, M., (2022). Variation in spatial organization of the gut microbiota along the longitudinal and transverse axes of the intestines. Archives of Microbiology, 204(7), 424.
Serlin, H. K. & Fox, E. A., (2021). Neurotrophin-4 is essential for survival of the majority of vagal afferents to the mucosa of the small intestine, but not the stomach. Autonomic Neuroscience: Basic and Clinical, 233, 102811.
Serlin, H. K. & Fox, E. A., (2020). Abdominal vagotomy reveals majority of small intestinal mucosal afferents labeled in nav1.8cre-rosa26tdTomato mice are vagal in origin. Journal of Comparative Neurology, 528(5), 816-835.
Gilland, K. E., Fox, E. A., (2017). Effect of food deprivation or short-term western diet feeding on brain-derived neurotrophic factor protein expression in the hypothalamic arcuate, ventromedial and paraventricular nuclei. American Journal of Physiology, 312, R611–R625.