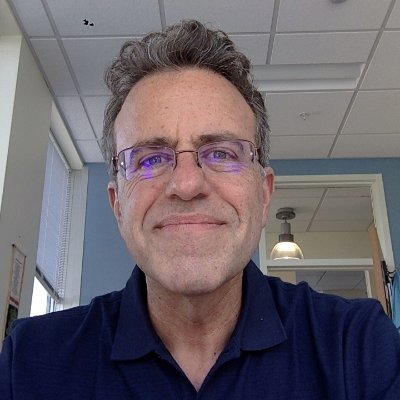 Pronouns: he/him
Email: efriedman@purdue.edu
Phone: 765-496-6378
Office:

HNLY 249
1202 Mitch Daniels Blvd.

Curriculum Vitae
Selected Publications
Back to Directory
Elliot Friedman
William and Sally Berner Hanley Professor of Gerontology, Department of Human Development and Family Science


---
Courtesy Appointments
Department of Psychological Sciences
Areas of Expertise
Healthy aging
Biopsychosocial integration
Psychological well-being
Sleep
HHS Signature Research Area(s)
Developmental Health and Wellness
Healthy Lifestyles and Vital Longevity
Department of Human Development and Family Science Research Area(s)
Health and Well-Being
Interpersonal Relations
Biography
Dr. Elliot Friedman is the William and Sally Berner Hanley Professor of Gerontology in the Department of Human Development and Family Science. He is fundamentally interested in biological processes related to health and how they are shaped by psychological and social experiences. His research draws from diverse fields, including biology, psychology, sociology, and epidemiology. As a graduate student he sought interdisciplinary training in psychoneuroimmunology, including grounding in neuroscience, immunology, and psychology, and developed a program of research focused on biological pathways mediating bidirectional communication between the brain and the immune system. A central focus of this research was pro-inflammatory proteins, such as interleukin-1, and their role in behavioral changes that attend illness, including sleep. A growing interest in social context spurred him to pursue additional training in population health through the Robert Wood Johnson Health & Society Scholars Program. His current work centers on biological processes, behavior, and health outcomes associated with positive psychological functioning in aging adults. This line of research retains a focus on inflammation and sleep as important pathways linking psychological and social processes to health outcomes. Finally, recent collaborative efforts with community partners have led to the development of a promising intervention designed to promote psychological well-being in older adults. Underlying these efforts is a desire to understand the ways in which influences in multiple domains interact to predict better health in aging adults.
Accepting graduate student applications for the December 1, 2023 deadline.
Education
PhD, 1993, University of Wisconsin-Madison
Social Media Accounts
Diversity, Equity and Inclusion
HDFS Departmental DEI committee
Current Courses
HDFS 210 - Introduction to Human Development
HDFS 312 - Adult Development
HDFS 606 - Advanced Human Development
HDFS 649 - Multidisciplinary Gerontology
Selected Honors/Awards
Outstanding Professor, Center on Aging and the Life Course - September, 2017
Fellow, Gerontological Society of America - November, 2014
Seed for Success, Purdue University - November, 2013
Selected Grants
Co-Investigator, Disparities in Life Course Origins of Cognitive Decline, National Institute on Aging (R01 AG068388), Kenneth Ferraro (PI), Period: 07/01/2020 - 06/30/2023. Total: $675,256
Principal Investigator, Living Well with Multimorbidity: A Biopsychosocial Approach, National Institute on Aging (R01 AG041759). Period: 06/15-2012 - 05/31/18. Total: $1,203,126
Co-Investigator, The REST Study: A Longitudinal, Bidirectional Examination of Retirement and Sleep, National Institute on Aging (R01 AG036838), Paul Peppard (PI). Period: 08/01/10 - 06/30/15. Total: $2,543,078
Principal Investigator, Psychosocial Functioning and Inflammation: An Integrative Analysis, National Institute on Aging (K01 AG029381). Period: 08/15/07 - 07/31/12
Professional Affiliations
Gerontological Society of America
American Psychosomatic Society
International Association for Population Health Science