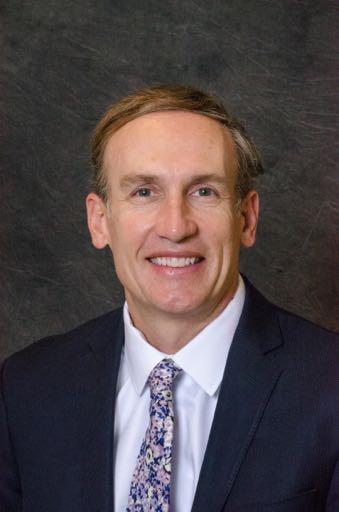 Pronouns: he/him
Email: jtharris@purdue.edu
Phone: 765-496-1271
Office:

HAMP 1173C
550 Stadium Mall Drive
West Lafayette, IN 47907
Curriculum Vitae
Back to Directory
Jason Harris
Associate Professor, School of Health Sciences

Associate Dean for Graduate Programs and Online Education, Director for the Center for Radiological and Nuclear Security (CRANS), Teaching Academy Fellow

---
Courtesy Appointments
School of Nuclear Engineering
Areas of Expertise
environmental and power reactor health physics
radiation detection
nuclear security
nuclear science education and training
HHS Signature Research Area(s)
Healthy Lifestyles and Vital Longevity
School of Health Sciences Research Area(s)
Health Physics (Radiation Protection)
Biography
Prior to his current position he was Associate Professor and Co-Chair of the Department of Nuclear Engineering and Health Physics at Idaho State University and Associate Director of the Center for Advanced Energy Studies. His research interests are in areas related to environmental and reactor health physics, radiation detection and measurement, and nuclear security. He has graduated more than 25 MS and PhD students and has served on research committees for nearly 70 MS and PhD students in health physics, nuclear engineering, and physics. He has authored or co-authored over 50 peer-reviewed papers or proceedings and over 75 conference presentation abstracts and has secured nearly $9 million dollars in competitive external grants and contracts from federal funding agencies, international organizations, and private foundations. He has received a number of awards including the Health Physics Society Elda Anderson Award and the Purdue School of Health Sciences Outstanding Young Alumni Award. Dr. Harris is active in the Health Physics Society, American Nuclear Society, the Institute of Nuclear Materials Management, and the International Atomic Energy Agency.
Education
PhD, 2007, Purdue Universit
MS, 20002, University of Illinois at Urbana-Champaign
BS, 1995, University of Tampa
Websites
Social Media Accounts
Diversity, Equity and Inclusion
USC Equity Now! Workshop
HHS DEI Science Consortium Member
Current Courses
HSCI 415 - Introduction to Nuclear and Radiological Security
HSCI 551 - Physical Agents in Environmental Health
Selected Publications
Rane S, Harris JT. Quantification of a Facility Radiological Security Risk Index With a Graphical User Interface Tool. Health Phys. 2022 May 1;122(5):632-644. doi: 10.1097/HP.0000000000001536. PMID: 35383637.
RANE, S. *p, HARRIS, J. A Game Theoretical Model of Radiological Terrorism Defense. International Journal of Nuclear Security. 7(2): Article 7; 2021. https://doi.org/10.7290/ijns07vrqk
ROBINSON, M. g, GERMAN, N. u, WHITE, D. u, RANE, S. p and HARRIS, J*. Nuclear Security Awareness Survey at a University. International Journal of Nuclear Security. 7(2): Article 2; 2021. https://doi.org/10.7290/ijns07j919
RANE, S.*g, and HARRIS, J. Development of a Potential Facility Risk Index for Radiological Security. Risk Analysis : an Official Publication of the Society for Risk Analysis. (2020) Nov. DOI: 10.1111/risa.13625.
RANE, S.g, HARRIS, J. *, FOSS, E.2 and SHEFFIELD, C.1 Nuclear and Radiological Source Security Culture Assessment of Radiation Users at a University. Health Physics Journal. 115 4 (2018) 637-645.
Selected Honors/Awards
Fellow, Teaching Academy, Purdue University - January 1, 2022
Senior Member, Institute of Nuclear Materials Management (INMM) - July 1, 2020
Elda E. Anderson Award, Health Physics Society - July 1, 2012
Outstanding Young Alumnus Award, School of Health Sciences, Purdue University - April 15, 2012
Selected Grants
Principal Investigator, Integrated University Program – Faculty Development Grant. U.S. Nuclear Regulatory Agency, Period: 04/01/2021-03/31/2024, Total: $450,000.
Co-Principal Investigator, Integrated University Program – In-Situ Irradiation Creep Testing Vehicle Instrumented with Novel Sensors. U.S. Department of Energy Versatile Test Reactor (VTR) Program, Maria Okuniewski (PI). Period: 08/01/2019-12/31/2022, Total: $650,000.
Co-Investigator, Occupational Safety and Health Training Project Grants. United States Centers for Disease Control and Prevention/NIOSH T03, Ellen Wells (PI). Period: 07/01/2017-06/30/2022, Total: $750,000.
Principal Investigator, Nuclear Security Education Expansion to Purdue University – Phase II. Pacific Northwest National Laboratory (PNNL), Period: 09/06/2017-07/01/2019, Total: $663,442.
Professional Affiliations
ABET, Program Evaluator for Health Physics
America Nuclear Society
Health Physics Society, Chair, Health Physics Program Directors Organization (HPPDO), Chair, Academic Education Committee
Institute of Nuclear Materials Management, Member-at-Large Executive Committee, Central Chapter, Advisor - Purdue Student Chapter
International Atomic Energy Agency, former Chair - International Nuclear Security Education Network
In the News