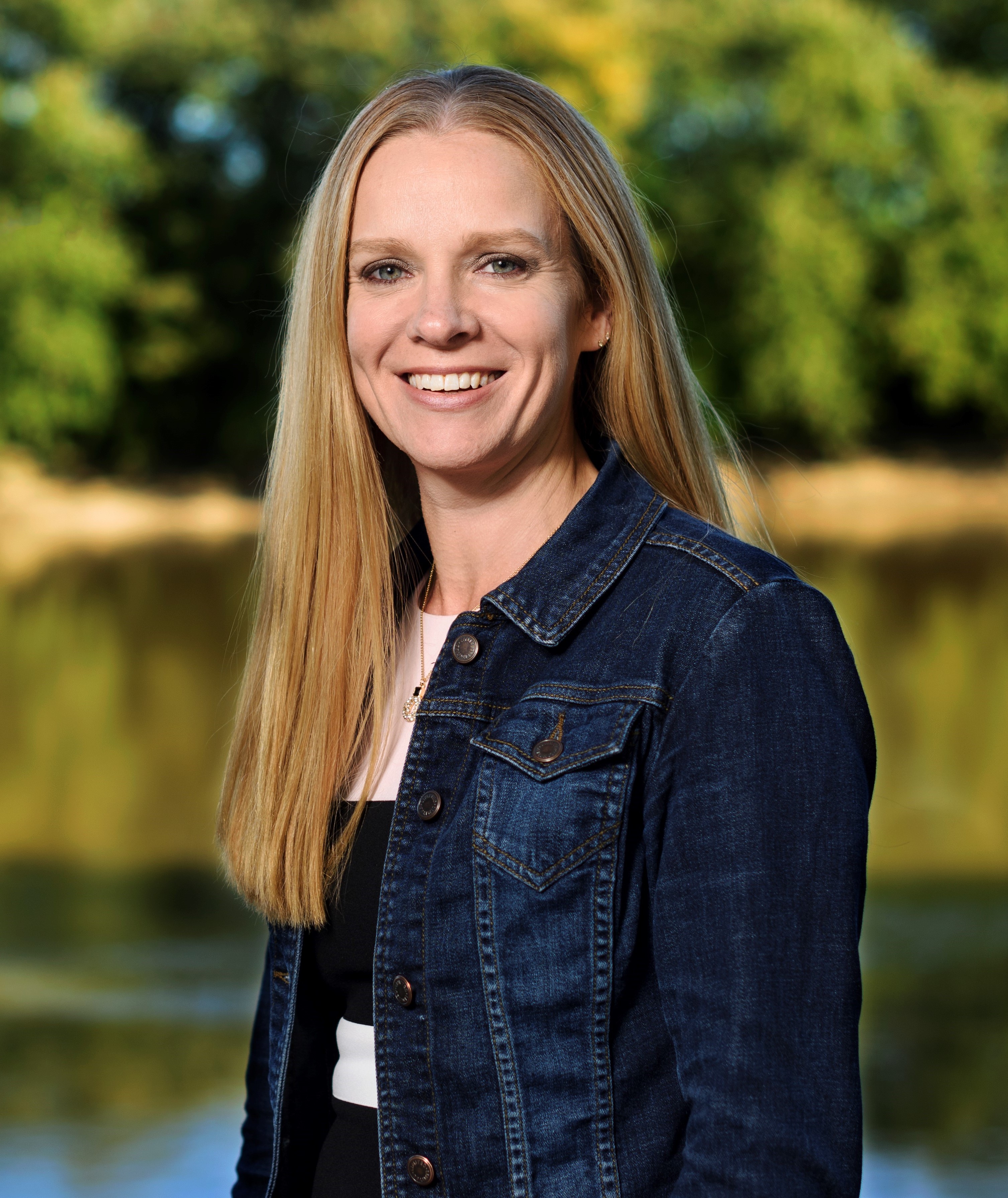 Email: jfreema@purdue.edu
Phone: 765-494-1408
Office:

LILY B452
IN 47907
Curriculum Vitae
Selected Publications
Back to Directory
Jennifer Freeman
Professor, School of Health Sciences

Assistant Vice President for Research Development
Faculty Affiliate, Environmental and Ecological Engineering
Teaching Academy Fellow

---
Courtesy Appointments
Department of Public Health
Areas of Expertise
Environmental and molecular toxicology
Developmental origin of health and disease (DOHaD)
Developmental neurotoxicity
Neurodegenerative disease
Genome and epigenome alterations
Zebrafish model system
HHS Signature Research Area(s)
Developmental Health and Wellness
Healthy Lifestyles and Vital Longevity
School of Health Sciences Research Area(s)
Biography
Jennifer L. Freeman is a Professor of Toxicology in the School of Health Sciences at Purdue University in West Lafayette, IN. She received a Ph.D. in Environmental Toxicology and Molecular Cytogenetics from the University of Illinois at Urbana-Champaign. She did her postdoctoral work at Harvard Medical School and Brigham and Women's Hospital, Boston. The interests of the Freeman laboratory are to define the underlying genetic and epigenetic mechanisms of toxicity of environmental stressors in the developmental origin of health and disease (DOHaD) paradigm. Current research projects are focused on metals, pesticides, PFAS, radiation, and other legacy and emerging contaminants. These projects are defining the immediate adverse impacts of a developmental exposure, the lasting adverse impacts of this developmental exposure throughout the lifespan, and/or the analysis of subsequent generations linking genetic, epigenetic, phenotypic, and behavioral assessments. These studies are investigating a developmental origin of disease pathogenesis with a specific focus on neurodegenerative disorders (Alzheimer's disease/Parkinson's disease), neuroendocrine dysfunction and downstream impacts to endocrine axes, and cancer with a goal of understanding the role of exposure to the environmental chemicals in these adverse health outcomes. All projects use the zebrafish vertebrate model system as a model for translation to human health.
Education
PhD, University of Illinois at Urbana-Champaign, Urbana, IL
Postdoctoral Researcher, Harvard Medical School and Brigham and Women's Hospital, Boston, MA
Websites
Social Media Accounts
Current Courses
HSCI 20200 - Essentials of Environmental, Occupational, and Radiological Health Sciences
HSCI 57500 - Introduction to Environmental Health Science
Selected Honors/Awards
Society of Toxicology, Women in Toxicology Outstanding Young Investigator Award - 2020
Charles B. Murphy Outstanding Undergraduate Teaching Award, Purdue University - 2019
Sigma Xi Mid-Career Research Award - 2018
Book of Great Teachers, Purdue University - 2018
Early Career Research Achievement Award, College of HHS, Purdue University - 2014