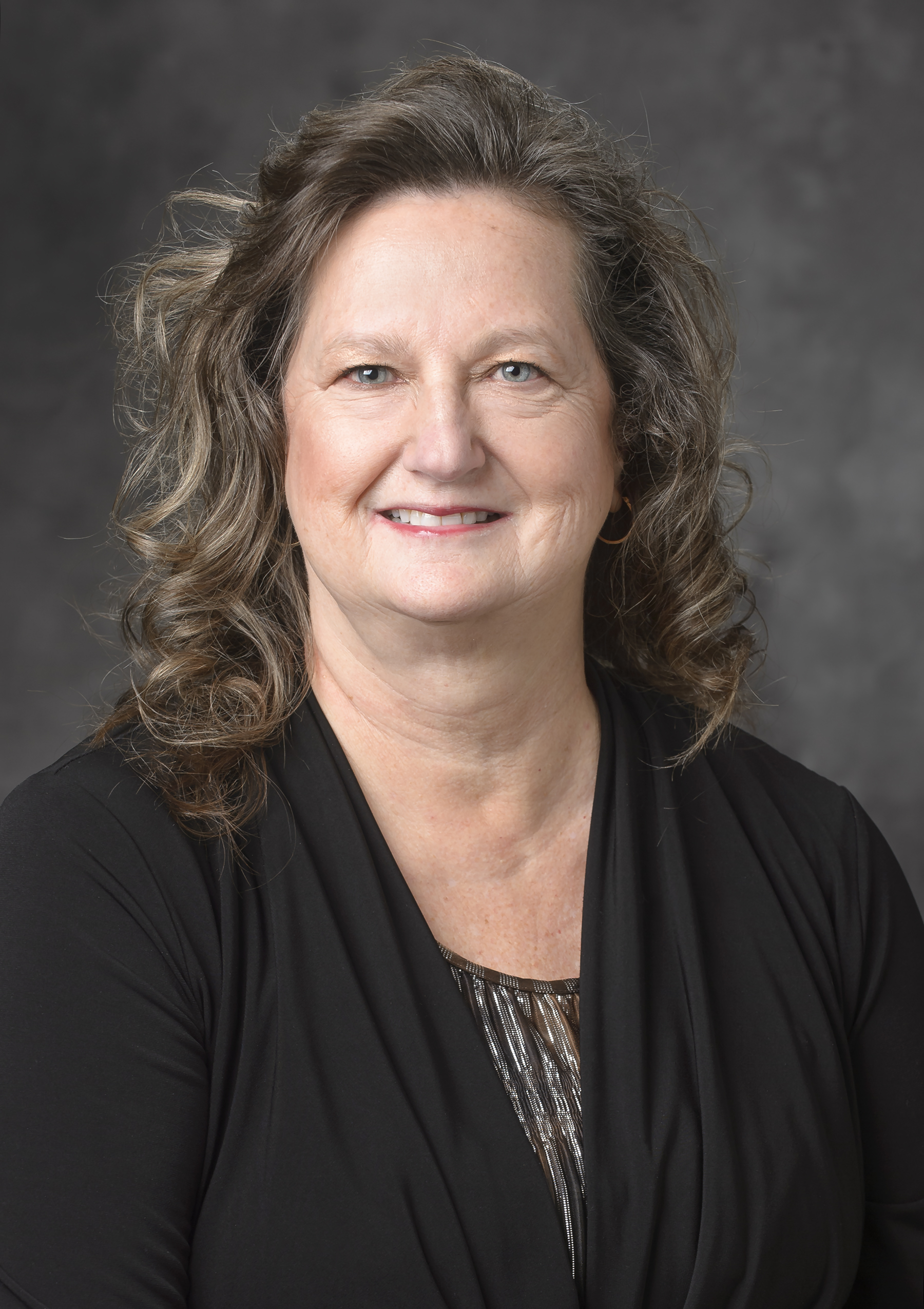 Email: edwardsn@purdue.edu
Phone: 765-494-4015
Office:

501 N University Street
Johnson Hall School of Nursing Room 240
47907
Curriculum Vitae
Back to Directory
Nancy Edwards
Professor, School of Nursing

Assistant Head for Graduate Programs. Director of the Adult Gerontology Primary Care Nurse Practitioner Program

---
Courtesy Appointments
Department of Comparative Pathobiology
Areas of Expertise
Dementia, Healthy Aging, Animal Assisted Therapy, Non chemical Interventions for individuals with dementia, Neuroprogressive diseases
HHS Signature Research Area(s)
Developmental Health and Wellness
Healthy Lifestyles and Vital Longevity
School of Nursing Research Area(s)
Care of the Older Adult
Health Promotion and Population Health
Nursing Education
Biography
Dr. Edward's research is focused on developing efficient and effective non-pharmacologic care protocols for older adults with neuroprogressive diseases.  She implements interventions such as environmental enrichment utilizing Animal Assisted therapy and chair-based exercise programs among frail persons with dementia in both community and institutional settings. She is developing care guidelines to differentiate the needs of caregivers and patients with various types of dementia. She has secured multiple program grants, including funding for the development and implementation of innovative interdisciplinary geriatric training curricula.  Her clinical and research expertise is invaluable to the many nursing, pharmacy, and medical students she mentors.  She directs and teaches in the Primary Care Adult Gerontology program.
Education
1996 Doctor of Philosophy- Family Studies; Interdisciplinary Minor: Gerontology, Purdue University, West Lafayette, IN - Specialization: Families, Aging and Health
2005 Masters of Science in Nursing, Purdue University, West Lafayette, IN; Adult Nurse Practitioner
1986 Master of Science in Nursing, Indiana University, Indianapolis, IN - Specialization: Nursing of Adults with Biodissonance; Focus: Older Adult
1980 Bachelor of Science in Nursing, Purdue University, West Lafayette, IN 1978; Associate Degree , Purdue University School of Technology Specialization: Nursing
Websites
Current Courses
Nur 53200 - Acute Illness: Adult Health Practice
Nur 54200 - Chronic Conditions: Adult Health Practice
Nur 67400 - Quality Initiatives, Leadership and Advanced Practice Nursing
Nur 67500 - Role Transition and Synthesis
Nur 68000 - Cognate Residency I: Direct Practice/Systems Management
Selected Publications
Edwards N., Coddington, J., Erler, C., & Kirkpatrick, J, (2018). The impact of the role of Doctor of Nursing Practice nurse on healthcare and leadership. Medical Research Archives. 6(4).
Seagle, E., Xu, J., Edwards, N., & McComb, S. (2021) Social networking, social support, and well-being for military spouses. The Journal for Nurse Practitioners, 17(5), 600-604.
Mayer, L, Xu, D., Edwards, N., Bokhart, G. (2021). A comparison of voice recognition program and traditional keyboard charting for nurse documentation" Computers, Informatics, Nursing.
Yakimicki, M., Edwards, N, Richards, E., & Beck, A., (2018). Animal-assisted Interventions with Dementia: A Systematic Review. Nursing Clinical Research.1-21. Doi:10.1177/1054773818756987
Simpson, V, Edwards, N., & Berlin, K (2018). Annual medicare wellness visit: Advanced nurse practitioner perceptions and practice. The Journal for Nurse Practitioners. 14(2), e45-e48.
Selected Honors/Awards
Fellow: American Association of Nurse Practitioners - June 2018
Amy J. Berman International Geriatric Nursing Leadership Award, Sigma Theta Tau International, - Nov 2015
National League for Nursing Isabel Hampton Robb Award for Outstanding Clinical Leadership, - Oct 2019
AANP Nurse Practitioner State Award for Excellence, American Association of Nurse Practitioners, - June 2017
Distinguished Educator in Gerontological Nursing. National Hartford Center of Gerontological Nursing Excellence - June 2018
Selected Grants
Project Director Advanced practice nurses in the primary care workforce: Increasing care in rural/underserved Indiana. Advanced Nursing Education Workforce (ANEW). Department of Health and Human Services. Bureau of Health Professions, Division of Nursing. Health Resources and Services Administration. Period 7/2019 - 6/2023$2,744,147.00
Co-PI (McQuade-Jones PI). Nurse Practitioner Residency Program in Rural and Underserved Indiana. Advanced Nursing Education- Nurse Practitioner Residency (ANE-NPR). Department of Health and Human Services. Bureau of Health Professions, Division of Nursing. Health Resources and Services Administration. Bambi McQuade Jones PI Period 7/2019 - 6/2023 $2,300,000
Professional Affiliations
American Association of Nurse Practitioners (AANP)
National Organization of Nurse Practitioner Faculty (NONPF)
Sigma Theta Tau International