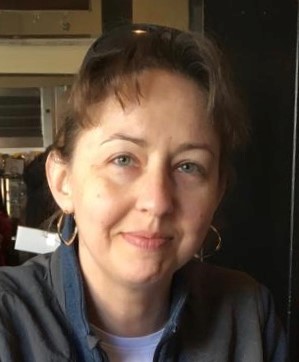 Pronouns: she/her
Email: kaganovi@purdue.edu
Phone: 765-494-4233
Office:

Lyles-Porter Hall 3158
West Lafayette, IN 47906
Curriculum Vitae
Selected Publications
Back to Directory
Natalya Kaganovich
Associate Professor, Department of Speech, Language, and Hearing Sciences


---
Joint Appointment
Department of Psychological Sciences
Areas of Expertise
developmental cognitive neuroscience
developmental language disorder (DLD)
electrophysiology
multisensory processing
speech perception
HHS Signature Research Area(s)
Developmental Health and Wellness
Department of Speech, Language, and Hearing Sciences Research Area(s)
Language Science; Language Disorders and Disabilities
Biography
The main goal of Dr. Kaganovich's research program is to understand how the ability to combine auditory and visual information develops during childhood, how it contributes to the formation of linguistic competence, and how its impairment is manifested in developmental language disorders. Her current NIH-funded projects focus on several aspects of audiovisual and visual processing in school-aged children with developmental language disorder (DLD, also known as specific language impairment or SLI) and in their peers with typical development. More specifically, her projects examine perception of audiovisual temporal relationships, encoding of single and multiple visual features relevant for speech, the ability to allocate attention to visual information, and matching auditory and visual speech based on phonemic information. The ultimate goal of these projects is to determine which aspects of audiovisual processing are impaired in children with DLD and to what extent, either individually or collectively, such impairments can predict linguistic ability. Given that most of our experiences, from infancy onward, are multisensory in nature, we need a better understanding of how different senses are combined in the developing brain in order to have a more accurate picture of cognitive development in both typical and clinical populations. Up until recently, the multisensory nature of development has been largely overlooked. Dr. Kaganovich's studies contribute centrally to this burgeoning area of research.
Language Links Newsletter – Spring 2023
Education
PhD, 2007, Purdue University
MA, 2003, Purdue University
MA, 2000, University of Wisconsin-Eau Claire
Websites
Current Courses
SLHS 227 - Introduction to Linguistics
SLHS 403 - Psycholinguistics