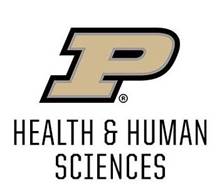 Pronouns: she/her
Email: adams417@purdue.edu
Phone: 765-494-4025
Office:

502 N University St
West lafayette, IN 47907
Curriculum Vitae
Selected Publications
Back to Directory
Nicole Adams
Clinical Associate Professor, School of Nursing


---
Areas of Expertise
Substance Use in Communities
Recovery-Oriented Systems of Care
Evidence-Based Practice
Incorporating New Technology to Improve Organizational Efficiency
HHS Signature Research Area(s)
Sustainable Organizations and Thriving Communities
School of Nursing Research Area(s)
Health Policy and Evaluation
Healthcare Systems and Organizations
Mental Health
Biography
Dr. Adams conducts research focused on community responses and collaborations addressing the opioid crisis, substance use, and mental health.  As an associate member of the Regenstrief Center for Healthcare Engineering (RCHE),  she works closely with engineers to develop innovative tools for use by communities and organizations.  Dr. Adams applies concepts from Systems Thinking and Complex Adaptive Models to evaluate community resources and build collaboration between entities.  She also focuses on including human factors and end-user perspectives into new technologies to improve healthcare delivery and organizational efficiency. Dr. Adams has created educational videos, presentations, and modules about substance use and recovery that are approachable to those in academia as well as the general public.  Her previous research has included topics related to health economics, hospital payment systems, and value-based purchasing.
Education
PhD, 2016, University of New Mexico
MSN, 2011, University of New Mexico
ASN, 2004, Indiana University Purdue University Indianapolis
BS Geology, 1997, Purdue University
Diversity, Equity and Inclusion
Purdue-Louis Stokes Alliance for Minority Participation Program-Faculty Mentor
Current Courses
NUR 223 - Foundations of Research and Evidence Based Practice
NUR 226 - Topics in Nursing Research and Evidence Based Practice
NUR 632 - Health Policy: Local to Global
Selected Honors/Awards
Recognition of Service- Tippecanoe County Recovery Community - 2019
Gary Henriott Community Impact Award- United Way of Greater Lafayette - 2019
Faculty Engagement Award- Purdue University - 2021
Selected Grants
Co-Lead, Shah Family Global Innovation Seed Grant Award, Nan Kong (PI), Period: July 2021-June 2022
Co-Lead, Purdue Engineering Initiative (PEI) Seed Grant, Nan Kong (PI), Period: July 2021-June 2022
Key Personnel, Substance Use and Mental Health Services Administration, Karen Foli (PI), Period September 2020- August 2021