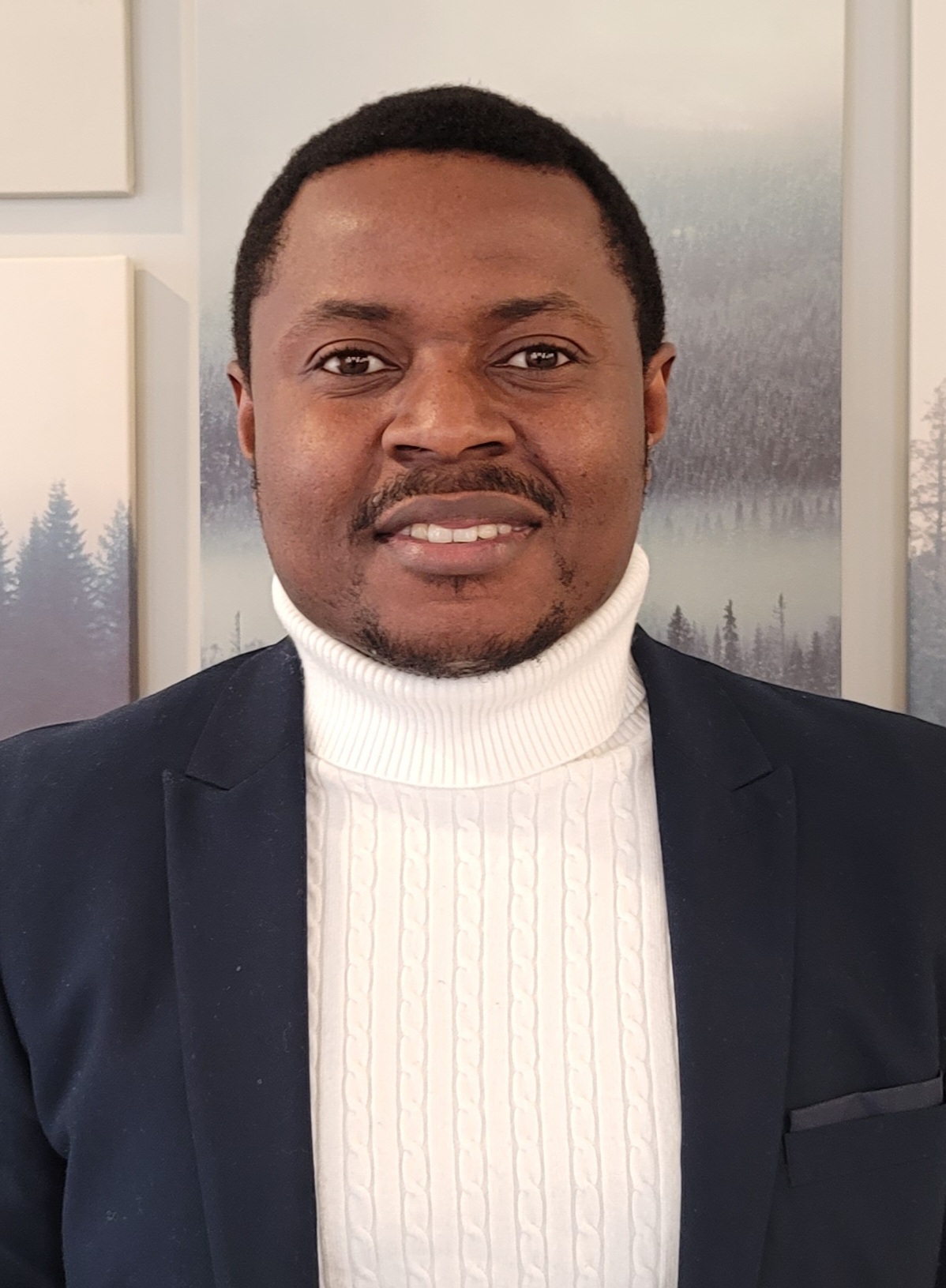 Pronouns: he/him
Email: ooderind@purdue.edu
Phone: 765-496-0733
Office:

550 Stadium Mall Drive – HAMP 1277

Curriculum Vitae
Selected Publications
Back to Directory
Oluwaseyi (Seyi) Oderinde
Assistant Professor, School of Health Sciences

Adjunct Faculty IU School of Medicine, Department of Radiation Oncology

---
Areas of Expertise
Molecular imaging in Radiation Oncology
Motion Management in Radiotherapy – Tumor tracking
Monte Carlo simulation in Radiation Oncology dosimetry
Machine Learning/Artificial Intelligence in Radiation Oncology
HHS Signature Research Area(s)
Healthy Lifestyles and Vital Longevity
School of Health Sciences Research Area(s)
Imaging Sciences
Medical Physics
Biography
Dr. Oluwaseyi (Seyi) Oderinde is an Assistant Professor of Medical Physics within the Health School Sciences and a Clinical Assistant Professor (Adjunct) of Radiation Oncology, Department of Radiation Oncology, School of Medicine, Indiana University. He obtained a Ph.D. in Medical Physics from the University of the Free State, South Africa. He completed two postdoctoral fellowships from the Department of Medical Physics, University of the Free State, and the Department of Radiation and Applied Medicine, University of California San Diego. As a Senior Clinical Scientist at RefleXion Medical, he led several scholarly radiation physics research projects, such as the dosimetric performance of X1(R) radiotherapy machine, Monte Carlo modeling of X1(R) machine, biology-guided radiotherapy treatment planning, and delivery. As a Faculty at Purdue, his research will focus on molecular imaging in radiation Oncology, motion management -tumor tracking, Monte Carlo simulation in radiation oncology dosimetry, novel radiotherapy systems, and Machine Learning/ Artificial intelligence in radiation oncology with the goal of optimizing patient-centric treatment.
Education
Postdoctoral, 2020, University of California San Diego
Postdoctoral, 2018, University of the Free State, South Africa
PhD, 2017, University of the Free State, South Africa
MSc, 2014, University of Ibadan, Nigeria
BSc, 2010, University of Ado Ekiti, Nigeria (Now Ekiti State University)
Websites
Selected Honors/Awards
Best oral presentation at 54th National Congress of the South Africa Association of Physicist in Medicine and Biology - 2016
Best poster presentation at 53rd National Congress of the South Africa Association of Physicist in Medicine and Biology - 2015
Outstanding Graduate Student, Murli T. Chellaram Foundation Scholarship - 2013
Outstanding Undergraduate Student, Ekiti-State Scholarship Award - 2008-2009
Outstanding Undergraduate Student, O'dua Investment Scholarship Award - 2008, 2010
Professional Affiliations
American Association of Physicists in Medicine (AAPM) (2018-Present)
American Society for Radiation Oncology (ASTRO) (2020-Present)
In the News