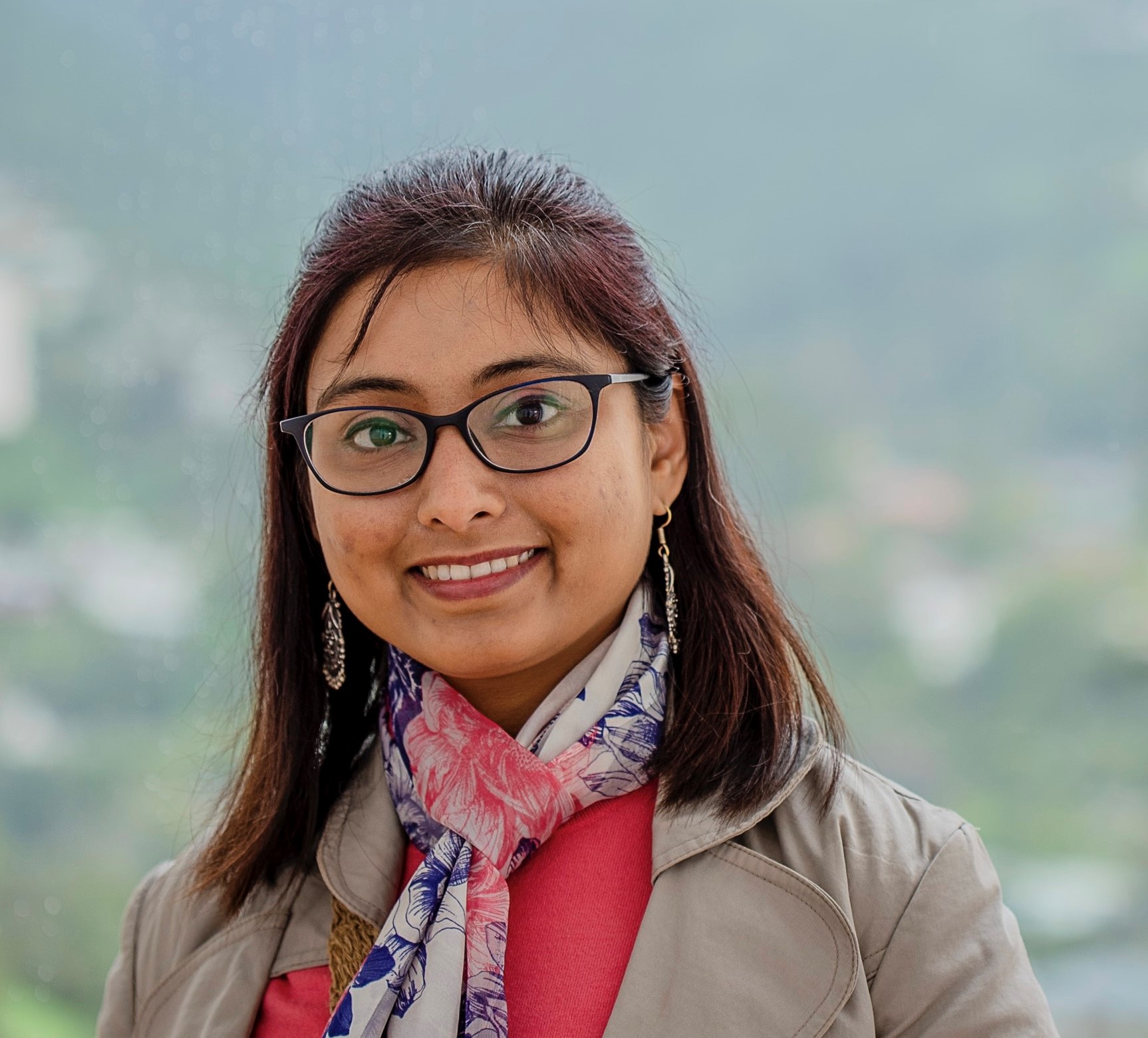 Pronouns: she/her
Email: pbaloni@purdue.edu
Office:

Discovery Learning Research Center
207 S. Martin Jischke Drive
West Lafayette, IN 47907
Curriculum Vitae
Selected Publications
Back to Directory
Priyanka Baloni
Assistant Professor, School of Health Sciences


---
Areas of Expertise
Identifying metabolic signatures in neurodegenerative diseases, cancer, preterm birth, infectious diseases, and aging
Gene-environment interactions and neurotoxic exposure influencing neurodegenerative diseases
Genome-scale metabolic modeling
Network analysis
Multi-omics analyses, including genomics, transcriptomics, metabolomics, and proteomics
HHS Signature Research Area(s)
Developmental Health and Wellness
School of Health Sciences Research Area(s)
Biography
Priyanka Baloni is an Assistant Professor in the School of Health Sciences and a Purdue Institute for Integrative Neuroscience member. She received her Ph.D. from the Indian Institute of Science, India. She completed her postdoctoral training at the Institute for Systems Biology (ISB), Seattle, working with Drs. Leroy Hood and Nathan Price. Before joining Purdue University, she was a Senior Research Scientist at ISB leading computational efforts in many large, coordinated projects involving diverse research teams and dealing with heterogeneous experimental data types. She has broad expertise in systems biology approaches and omics analysis, including genomics, transcriptomics, metabolomics, and proteomics. Her work has led to the generation of the human brain region-specific metabolic networks and has been used for studying the effect of metabolic alterations in Alzheimer's disease (AD). She is associated with NIH Accelerating Medicines Partnership – Alzheimer's Disease (AMP-AD) program to identify potential targets in AD. Her work has led to the identification of bile acids and sphingolipids, potential therapeutic targets in AD. She has also led studies to identify signatures in cancer, SARS-CoV2 infection, aging interventions, and pregnancy complications. The Baloni lab's focus is on developing computational approaches to analyze multi-omics data and integrating them with models to study the effect of gene-environment interactions on neurodegenerative diseases and other health-related outcomes. She will be involved in developing the computational toxicology program in the School of Health Sciences. She has actively participated in mentoring undergraduate and graduate students and will continue that effort in her group. To know more about lab opportunities and collaborative efforts, feel free to email her.
Education
PhD, 2017, Indian Institute of Science
Social Media Accounts
Selected Honors/Awards
The Laxmi Baxi award at 67th Annual Scientific Meeting of Society for Reproductive Investigation - 2020
Council of Scientific and Industrial Research (CSIR) – Senior Research Fellowship - 2012-15
UGC Post-Graduate Merit Scholarship, Award from UGC for University Rank Holder - 2007-09
Selected Grants
Co-I, Harnessing "omics": A Systems Biology approach to discovery of biological pathways in placental development and parturition. NICHD (R01 HD091527). Helen Jones (PI). Period 03/10/17–02/28/22
Co-Investigator, Metabolic Signatures for Disease Sub-Classification and Target Prioritization in AMP AD. National Institute on Aging (U01AG061359). Rima Kaddurah-Daouk (PI). Period: 09/30/18 –08/31/23
Co-Investigator, Metabolic Networks and Pathways Predictive of Sex Differences in AD Risk and Responsiveness to Treatment. National Institute on Aging (RF1AG059093). Rima Kaddurah-Daouk (PI). Period: 08/01/18-06/30/23
Co-Investigator, CyberGut: towards personalized human-microbiome metabolic modeling for precision health and nutrition. NIDDK (1R01DK133468-01). Sean M. Gibbons (PI). Period: 08/08/22-04/30/27
Professional Affiliations
Academic Editor, PLoS Global Public Health
Guest Associate Editor, Frontiers in Genetics
Guest Editor, Metabolites