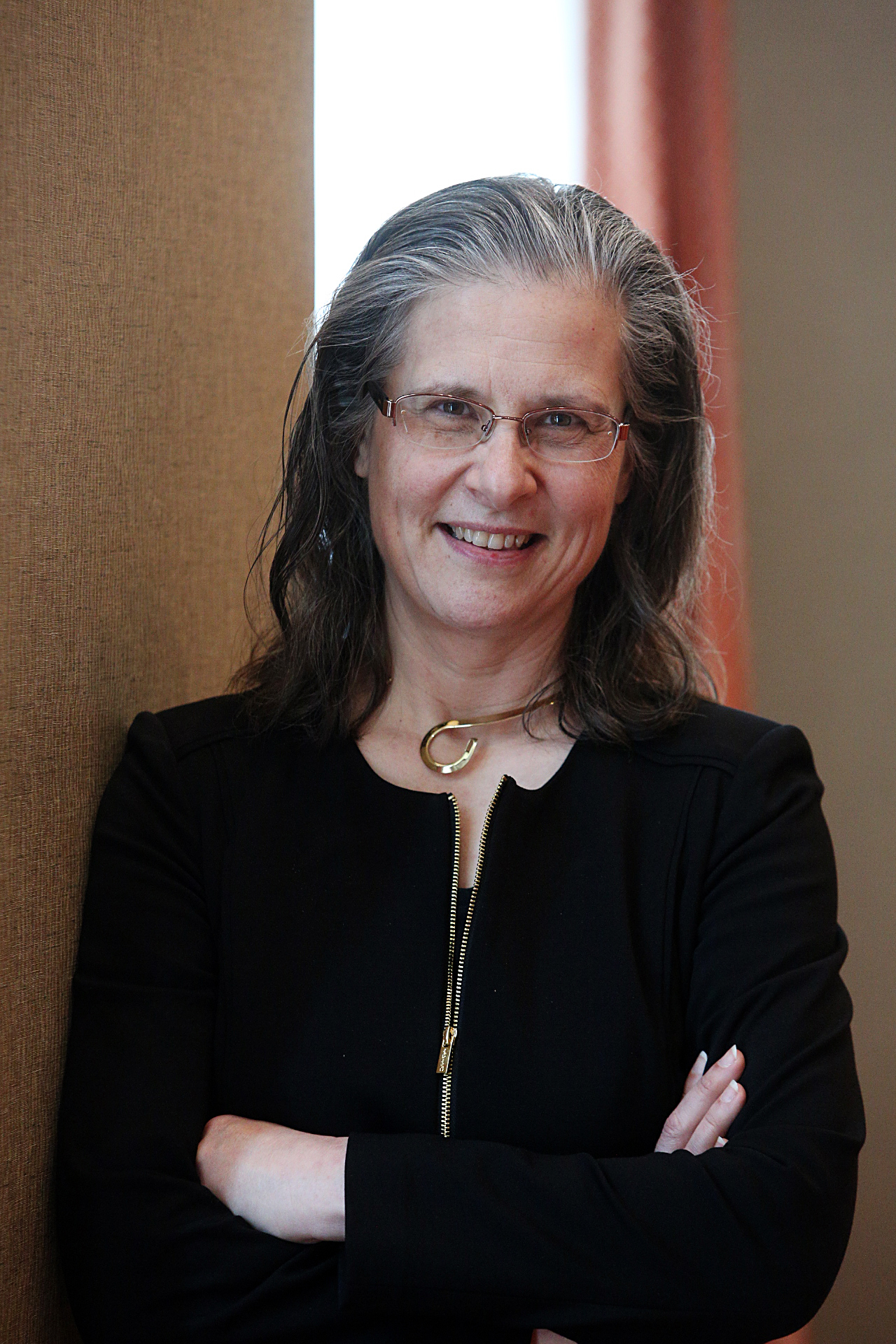 Pronouns: She/her
Email: shelley@purdue.edu
Phone: 765-494-6026
Office:

Fowler Memorial House, Room 201
1200 Mitch Daniels Blvd.
West Lafayette
Curriculum Vitae
Back to Directory
Shelley MacDermid Wadsworth
Distinguished Professor, Department of Human Development and Family Science

Director Emerita, Center for Families; Director, Military Family Research Institute

---
Courtesy Appointments
Department of Public Health, Center on Aging and the Life Course faculty affiliate
Areas of Expertise
Work and family, military families, family stress and transition, and relationship quality and dynamics between intimate partners
HHS Signature Research Area(s)
Sustainable Organizations and Thriving Communities
Department of Human Development and Family Science Research Area(s)
Health and Well-Being
Interpersonal Relations
Military Families
Biography
I'm very interested in understanding how the jobs that people do influence the quality of their family lives, and vice versa.  Military families are especially interesting because they regularly encounter a variety of stressors, but demonstrate great resilience.  Our team is currently conducting studies about how relationships between military members and their partners change after service members return from deployments, how parents' stress affect parent-child relationships, and the long-term consequences of young children's exposures to parental deployment.  I've also had opportunities to try to affect the policies, programs and practices that affect families by working with employers, policy makers, helping professionals and families themselves; this work has been very challenging but also very rewarding!  I'm honored to be a fellow of the National Council on Family Relations.
Accepting graduate student applications for the December 1, 2023 deadline.
Education
Ph.D., 1990, Human Development and Family Studies, The Pennsylvania State University
M.B.A., 1988, Management, The Pennsylvania State University
M.S., 1986, Human Development & Family Studies, The Pennsylvania State University
B.A.Sc., 1982, Family Studies, Child Studies, University of Guelph, Canada
2000-present, Certified Family Life Educator, National Council on Family Relations
Websites
Diversity, Equity and Inclusion
ADVANCE-Purdue, Bias Awareness and Intervention, Equity NOW, Safe Zone, Horizons program
Current Courses
HDFS 60200 - Advanced Family Studies
Selected Publications
Coppola, E. C.,G Christ, S. L., Topp, D., Southwell, K., Bailey, K.,G & MacDermid Wadsworth, S. (In press.) Trajectories of depression symptoms during the process of deployment in military couples. Military Psychology.
Marini, C. M., Basinger, E. D., Monk, J. K., McCall, C. E.G & MacDermid, S. M. (accepted). Military couples' experiences in the aftermath of a cancelled deployment. Forthcoming, Family Process
MacDermid Wadsworth, S., Topp, D., Broniarczyk, K., Edwards, S. A., Riggs, D., & Hughes, H. (2021). Building community capacity to care for military and veteran families: The Star Behavioral Health Providers program. Advance online, Military Behavioral Health.
Wright, B. N.,G MacDermid Wadsworth S., Wellnitz, A, Sternberg M., Eicher-Miller H. A. (2019). Reaching Rural Veterans: A new mechanism to connect rural, low-income U.S. veterans with resources and improve food security. Journal of Public Health, 41, 714-723. https://doi-org.ezproxy.lib.purdue.edu/10.1093/pubmed/fdy203
Day, E., MacDermid Wadsworth, S., Bogenschneider, K. & Thomas-Miller, J. (2019). When university researchers connect with policy: A framework for whether, when, and how to engage. Journal of Family Theory and Review, 11, 165-180. DOI:10.1111/jftr.12306
Selected Honors/Awards
Extraordinary Engagement Faculty Award, Purdue University Center on Aging and the Life Course - 2021
Presidential Citation, Society for Military Psychology, American Psychological Association Division 19. - 2019
LuAnn Aday Award, Purdue University - 2019
Felix Berardo Scholarship Award for Mentoring, National Council on Family Relations. - 2018
Named a 'Top Ten extraordinary contributor' to work and family research in the world. - 2018
Selected Grants
Principal Investigator. Long-term Consequences of Mothers' and Fathers' Wartime Deployments. Department of Defense. W81XWH-21-2-0005 (2020-2024) $1,467,673.
Principal Investigator. Effects during Adolescence of Early Childhood Exposure to Parental Wartime Deployment. National Institute of Child Health and Human Development. R01 HD091373-01 $3,542,361.
Investigator. Families Tackling Tough Times Together: Empowering Family Resilience in Indiana's At Risk Families. Purdue College of Agriculture AG Seed Grant. (Cezanne Elias, Principal Investigator). 2022-2023 $50,000
Principal Investigator. Mobilizing Rural Communities to Improve Quality of Life and Promote Opioid Prevention Among Low-Resource Veterans. U.S. Department of Agriculture. 2021-2023. $350,000.
Principal Investigator. Extending the Reach of SBHP. Henry M Jackson Foundation. (2020-2021). $499,000.