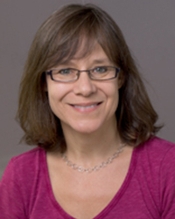 Pronouns: she/her
Email: srietdyk@purdue.edu
Phone: 765-496-6703
Office:

800 W Stadium Ave.
Purdue University
West Lafayette, Indiana 47907
Curriculum Vitae
Selected Publications
Back to Directory
Shirley Rietdyk
Professor, Department of Health and Kinesiology


---
Courtesy Appointments
School of Mechanical Engineering; Department of Speech, Language, and Hearing Sciences
Areas of Expertise
Balance and mobility across the adult lifespan
HHS Signature Research Area(s)
Healthy Lifestyles and Vital Longevity
Department of Health and Kinesiology Research Area(s)
Biomechanics, Motor Control and Motor Development
Biography
Dr. Shirley Rietdyk is a Professor of Kinesiology. She examines the control of balance and locomotion in humans across the adult lifespan, with an emphasis on avoiding falls. She utilizes experimental and modeling approaches to discover how balance and mobility are achieved in complex environments. These factors are critical for maintaining independence and quality of life in the aging population. Knowledge of these factors informs the etiology of falls, leading to the development and assessment of fall-prevention interventions. Rietdyk is the author of more than 50 scientific papers and over 100 conference presentations and she holds a patent. She has received funding from the National Science Foundation and other institutions to support her research and entrepreneurial activities. Her research has been featured on national and international media outlets, including CNBC, The Daily Telegraph (United Kingdom), NPR, ABC Radio in Australia, and others.
Education
PhD, 1999, University of Waterloo, Ontario, Canada
Websites
Social Media Accounts
Diversity, Equity and Inclusion
Member of DEI Committee of Health and Kinesiology (2020-present)
Professional Affiliations
2010-present: Dr. Rietdyk co-developed a service-learning class with Dr. Haddad. Students work one-on-one with older adults each week at University Place, a local continuing care retirement community. The course promotes intergenerational experiences as students learn to improve the motor skills of older adults in our community.
In the News