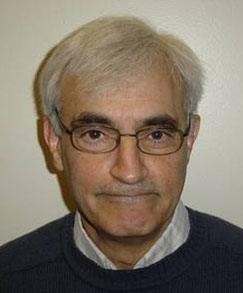 Pronouns: he/him
Email: graziano@purdue.edu
Phone: 765-494-7224
Office:

Psychological Sciences, Room 2170
703 Third Street
West Lafayette, IN 47907
Curriculum Vitae
Selected Publications
Back to Directory
William Graziano
Professor, Department of Psychological Sciences


---
Areas of Expertise
Helping, Pro-social behavior
Personality & individual differences
Interpersonal processes
Self and Identity
Social Cognition
Motivation
Department of Psychological Sciences Research Area(s)
Biography
Research Interests: Social accommodation, motivation, pro-social behavior, personality & individual differences, interpersonal processes. Agreeableness as a disposition and a process.
Recently, we have been exploring selective orientations towards aspects of the environment, namely to people and to things. These interests can be seen as motive systems that influence the direction, intensity and persistence of behavior. They seem to contribute, but not exclusively determine, important academic and personal preferences. Interests in people seem to be largely independent of interests in things, so students can have high interest in both persons and things, interests in only one of the two, or little interest in either. Our findings (N >6,000) point to sex differences such that college-age women as a group report less interest in things, but greater interest in people, than do men. We found similar patterns in 6th grade children, suggesting these orientations may appear relatively early in life. Women majoring in engineering, however, score higher on thing orientation than do men in life sciences and psychology. Academic majors may be a kind of psychological niche, into which students try to fit based on their own orientations. We have focused on the influence of person-thing orientations on choices of academic majors and plans for pursuing careers in STEM research.We are just beginning laboratory experiments on person-thing orientation to explore responsiveness to various kinds of messages, communications and appeals.
Teaching Interests: Pro-social behavior, motivation, personality & individual differences in social relations
Education
PhD, 1976, University of Minnesota
Websites
Current Courses
PSY 688 - Research Methods in Social Psychology
PSY 669 - Prosocial Behavior