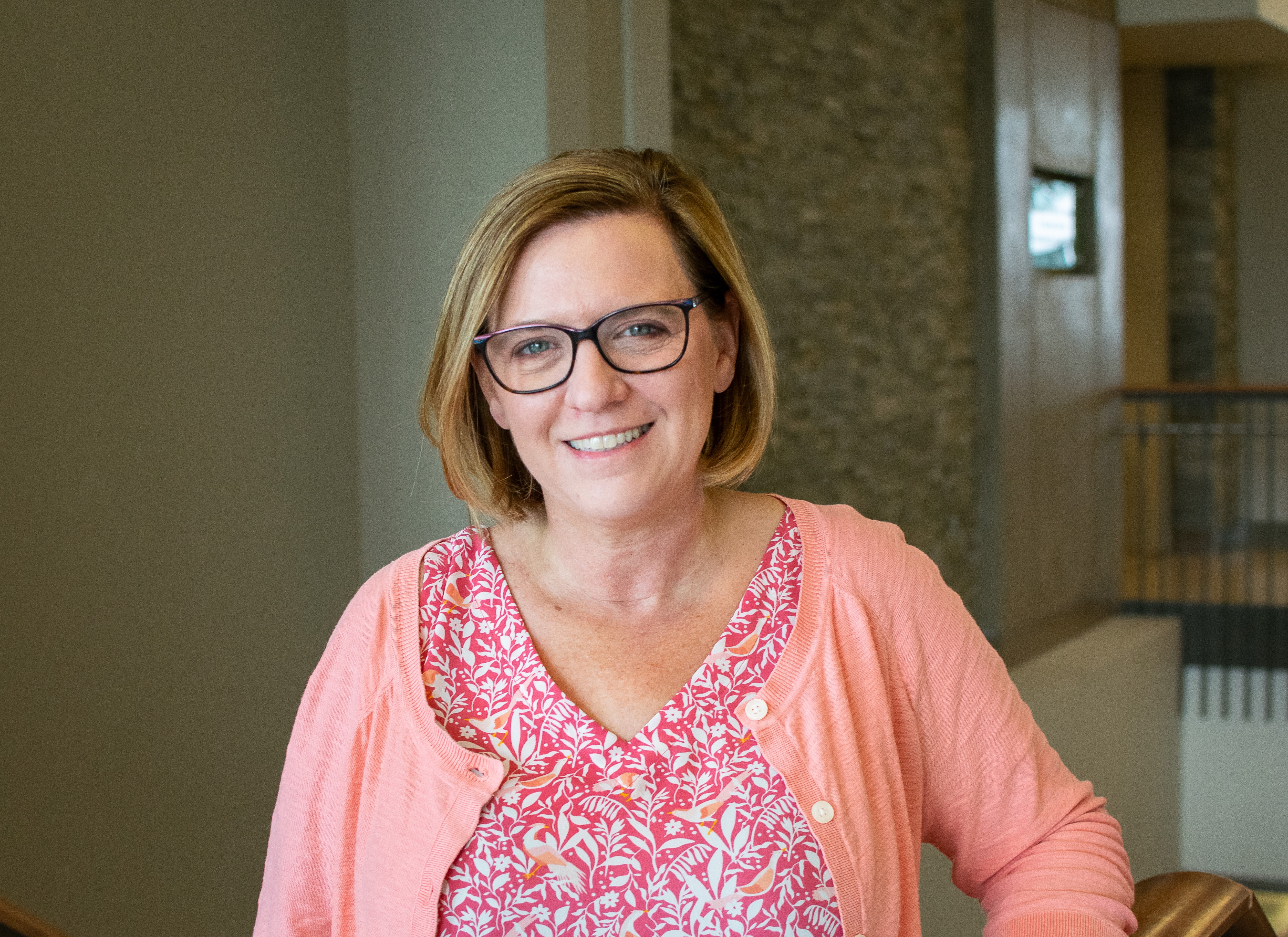 Pronouns: she/her
Email: wkrok@purdue.edu
Phone: 765-494-3820
Office:

Lyles-Porter Hall, 3160
715 Clinic Drive

Curriculum Vitae
Back to Directory
Windi Krok
Clinical Assistant Professor, Department of Speech, Language, and Hearing Sciences


---
Areas of Expertise
Developmental Language Disorder
Clinical Indicators of Language Disorder
Department of Speech, Language, and Hearing Sciences Research Area(s)
Language Science; Language Disorders and Disabilities
Biography
Windi Krok is a clinical assistant professor in the department of Speech Language and Hearing Sciences. Windi has worked as teaching faculty at The George Washington University and University of Illinois at Urbana-Champaign. Her research has focused on examining how input factors enhance learning of language structures and identifying clinical indicators of language disorder. Her 11+ years of clinical work with preschool and school-aged children have highlighted the importance of clinically relevant research that leads to the development of effective evidence-based early identification and treatment techniques. Windi's recent work on an American Speech-Language-Hearing Foundation Clinical Research Grant focuses on validating an assessment tool for differentiating toddlers with transient early language delays from those at elevated risk for persistent DLD.
Education
PhD, 2017, Purdue University
MS, 1997, Arizona State University
BA, 1994, University of Michigan
CCC-SLP (American Speech-Language-Hearing Association)
Indiana Professional Licensing Agency
Diversity, Equity and Inclusion
ASHA Faculty Development Institute
Current Courses
SLHS 449 - Introduction to Clinical Practice in Communication Sciences and Disorders
SLHS 110 - Exploring the Science and Practice of Speech, Language, and Hearing Science
Selected Publications
Krok, W., Norton, E. S., Buccheit, M., Harriott, E., Wakschlag, L., & Hadley, P. A. (2022). Using animated action scenes to remotely assess sentence diversity in toddlers. Topics in Language Disorders, 42(2), 156-172.
Krok, W. & Leonard, L. B. (2018). Verb variability and morphosyntactic priming with typically developing 2-and 3-Year-olds. Journal of Speech, Language, and Hearing Research, 61(12), 2996-3009.
Leonard, L. B., Krok, W., & Wisman Weil, L. (2022). Syntactic priming and language intervention for children with grammatical deficits. In K. Messenger (Ed.), Syntactic priming in child language development: Representations, mechanisms, and applications (pp. 203-224). John Benjamins Publishing Co.
Selected Honors/Awards
Teaching Academy Graduate Teaching Award, Purdue University - April, 2015
Selected Grants
Validating the Sentence Diversity Priming Task. American Speech-Language-Hearing Foundation Clinical Research Grant. Windi C. Krok (PI). Period: 12/01/2021 - 11/30/2023. Total: $50,000