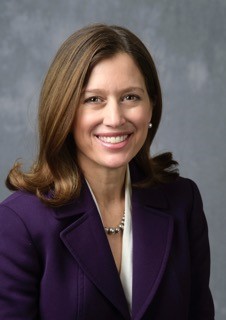 Pronouns: she/her
Email: arriaga@purdue.edu
Phone: 765-494-6888
Office:

Psychological Sciences, Room 2150
703 Third Street
West Lafayette, IN 47907
Curriculum Vitae
Selected Publications
Back to Directory
Ximena Arriaga
Professor, Department of Psychological Sciences


---
Areas of Expertise
Commitment and overcoming relational doubts
Bolstering attachment security
Regulating partner aggression
Interdependence theory
Community interventions
Department of Psychological Sciences Research Area(s)
Biography
Ximena Arriaga is a Professor in the Department of Psychological Sciences. She attained a B.A. degree from the University of Virginia, and a Ph.D. in Social Psychology from the University of North Carolina at Chapel Hill. Prior to joining the faculty at Purdue University, she was a faculty member at Claremont Graduate University.
Dr. Arriaga studies the rewards and challenges of close relationships. Her current work examines how relationships can alter insecure tendencies (funded by NSF), what makes them endure (funded by NIMH), and why they endure even if they become harmful (funded by the Center for Families at Purdue University). Her research has been published widely and has involved many students as research assistants and coauthors. Her teaching has been recognized by being honored with the Murphy Award for Undergraduate Teaching and being inducted into Purdue's Book of Great Teachers.
Dr. Arriaga served as a Program Director at the National Science Foundation (2020-22). Prior to that, she held several editorial positions as an Associate Editor (Journal of Personality and Social Psychology: Interpersonal and Group Relations, Personality and Social Psychology Bulletin, Journal of Social and Personal Relationships, Personal Relationships) and as a Consulting or Visitor Editor for several additional journals (e.g., Social Psychological and Personality Science). She was the elected President of the Midwestern Psychological Association from 2019-2021, and is a Fellow of the Association for Psychological Science, the Midwestern Psychological Association, the Society of Experimental Social Psychology, and the Society for Personality and Social Psychology.
In addition to doing research, teaching, and professional service, Dr. Arriaga has dedicated significant time and effort to change systemic conditions that cause people to feel overlooked or underappreciated in campus settings. She was an inaugural Provost Fellow for Diversity and Inclusion, working closely with Purdue's Provost and campus leadership to foster a climate of inclusive success. She also founded and directed the Purdue Diversity, Equity and Inclusion Science Consortium, which brings together scholars across several disciplines to discuss and collaborate on projects.
Education
Ph.D., University of North Carolina at Chapel Hill
Diversity, Equity and Inclusion
Founder and Former Director, Purdue Diversity, Equity and Inclusion Science Consortium
Inaugural Provost Fellow for Diversity and Inclusion
Current Courses
PSY 30600 - Understanding and Analyzing Experiments
PSY 59200 - Acceptance and Inclusion
Professional Affiliations
Association for Psychological Science (APS)
Midwestern Psychological Association (MPA)
Society for Experimental Social Psychology (SESP)
Society for Personality and Social Psychology (SPSP)