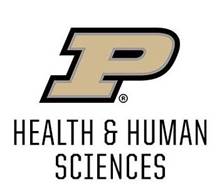 Pronouns: she/her
Email: chiu56@purdue.edu
Phone: 765-494-8036
Office:

PSYC 3166
703 Third Street

Curriculum Vitae
Selected Publications
Back to Directory
Yu-Chin Chiu
Assistant Professor, Department of Psychological Sciences


---
Areas of Expertise
cognitive control, attention, inhibitory control, fMRI, EEG
HHS Signature Research Area(s)
Healthy Lifestyles and Vital Longevity
Department of Psychological Sciences Research Area(s)
Cognitive Psychology
Neuroscience and Behavior
Biography
Recruiting graduate students for Fall 2024 admission
I am interested in how humans exert top-down, cognitive control when bottom-up biases (perceptual, emotional, motivational) are in conflict with the current goal. As when cognitive control fails, these biases could become detrimental, contributing to maladaptive behaviors (e.g., attention deficits, addiction) as seen in many psychiatric disorders. My research focuses on examining two key aspects of cognitive control – the ability to select task-relevant infromaiton proactively (selective attention), and the ability to control responses reactively (response inhibition). Using various research methodologies (behavior, fMRI, EEG), my research aims to charachterize the neurocognitive mechanisms underlying cognitive control, and ultimately to provide insights into how to best improve cognitive control in the relevant clinical populations.
Education
PhD, 2010, Johns Hopkins University
Current Courses
PSY 310 - Sensory And Perceptual Processes
PSY 200 - Introduction to Cognitive Psychology
PSY 628 - Perceptual Processes