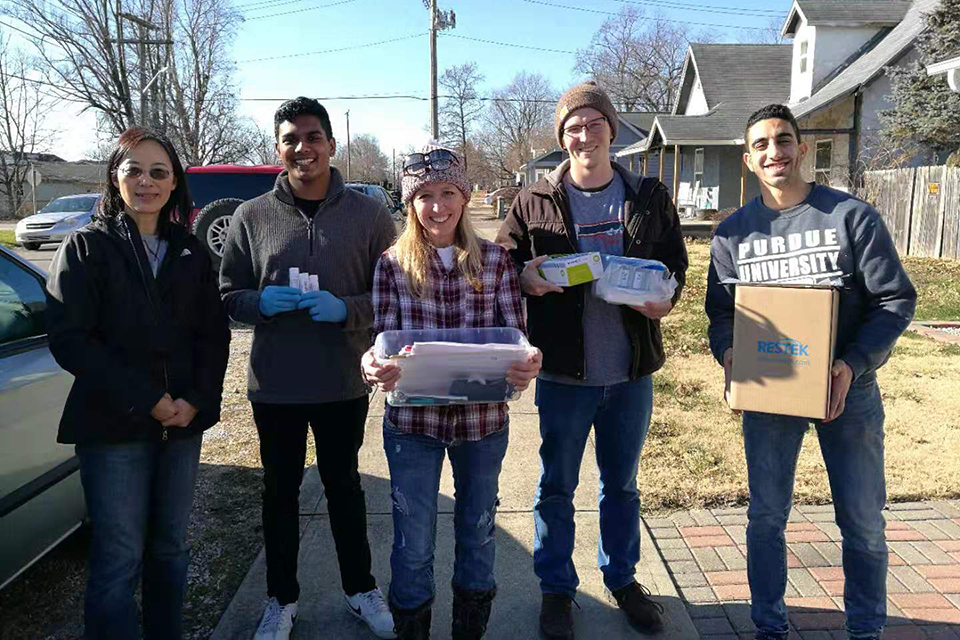 Mission Statement
The School of Health Sciences (HSCI) aspires to provide all students, staff and faculty with an openhearted, accessible and inclusive experience. We want to go beyond words and focus on engagements, demonstrating our assurance by prioritizing diversity, equity and inclusion at all levels. Our priorities include student, staff and faculty engagement, holistic well-being, community and belonging. HSCI is positioned to make a momentous contribution to achieve this.
Each of us embrace human and intellectual diversity and inclusiveness. We uphold the highest standards of fairness, act as responsible citizens, respect equality and the rights of others, and treat all individuals with dignity.
DEI Taskforce
The School of Health Sciences Diversity, Equity and Inclusion Taskforce's mission is to embrace diversity, equity and inclusion across all areas of the School of Health Sciences and beyond, taking action to prioritize holistic well-being and a sense of belonging.
What DEI means to our taskforce members
Dr. Uzay Emir: "It means accepting other people who may be different from me, whether that be a race or religion or just of different social status or physical appearance or political opinion. As a Purdue University faculty member and Greater Lafayette community member, it is my responsibility to contribute to a society that 'lives a tree alone and free but like a forest in brotherhood.'"
Dr. Aaron Bowman: "I hunger for diverse ideas, creative concepts, alternative approaches and a wide-spectrum of priorities and skills. When I engage a diverse community — welcoming of differences both visible to the eye or not — I benefit from the view of others' perspectives and challenge the boundaries of my identity and beliefs."
Tierra Brooks: "Providing a wealth of personal and professional opportunities for growth and development — it involves expanding one's worldview through critical and engaged discussions about different topics and creates an environment that celebrates social, political, religious and cultural differences."
---
Professional Societies and Organizations