Undergraduate Experiential Learning
White Lodging-J.W. Marriott, Jr. School of Hospitality and Tourism Management
View School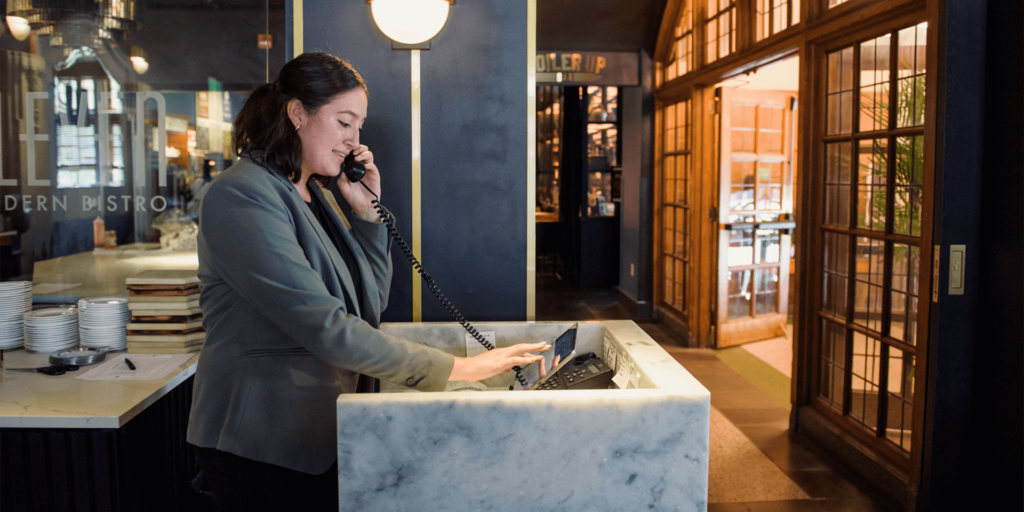 Immerse Yourself in the Industry
From on-campus opportunities in the Union Club Hotel, Center for Professional Selling, Marriott Hall restaurants and research labs to a variety internship experiences at companies around the world, the White Lodging-J.W. Marriott, Jr. School of Hospitality and Tourism Management (HTM) propels your career and prepares you with the highly sought skills and hands-on experiences needed to become an industry leader.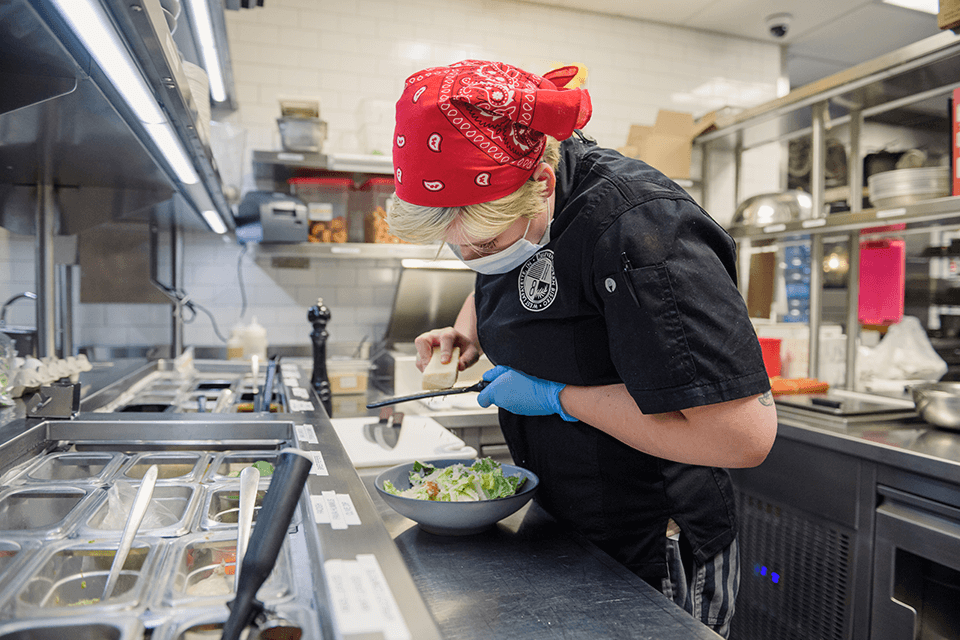 Restaurants
The White Lodging-J.W. Marriott, Jr. School of Hospitality and Tourism Management offers two dining facilities, a catering service and a coffee shop that allow you to gain valuable experience and knowledge of the hospitality industry in a variety of roles. Learn more about restaurant hours and offerings.
Boiler Bistro
As part of HTM's immersive, experiential learning, you'll have the opportunity to enroll in HTM 29100 (Quantity Food Production and Service) during your sophomore year to gain experience working in different food preparation and service areas each week, including the Boiler Bistro. In the Boiler Bistro, you'll discover the ins and outs of quick-service style restaurant operations, from traditional American fast food to salads made from fruits and vegetables grown at the Purdue Student Farm.
John Purdue Room
The John Purdue Room's fine dining experience is entirely carried out by HTM students, from management to marketing to execution. By working in the John Purdue Room, you will develop in-depth knowledge of food preparation and service as well as front and back of house management.
As a sophomore, you'll rotate through the various positions that are commonly found in food service operations as part of HTM 29100 (Quantity Food Production and Service). Throughout the course, you'll learn food production and service skills through exposure to quantity cooking methods, use and care of equipment, and service techniques. During your senior year, you'll have an opportunity to rotate through managerial roles to provide strong leadership to the operation. As part of HTM 49200 (Advanced Foodservice Management), you'll experience the wide range of managerial skills and techniques used by a hospitality operations manager in a hands-on environment.
LavAzza Coffee Shop
Like the Boiler Bistro, LavAzza Expression allows you to learn quick-service style operations in a coffee shop environment, serving authentic Italian coffee and developing valuable service and food production skills in a fast-paced environment.
HTM Catering
To gain experience in event planning and catering, you'll have the opportunity to assist with HTM's catering service, providing high-quality hospitality services in three Marriott Hall locations. For more information, contact Bruce Goad at bgoad@purdue.edu.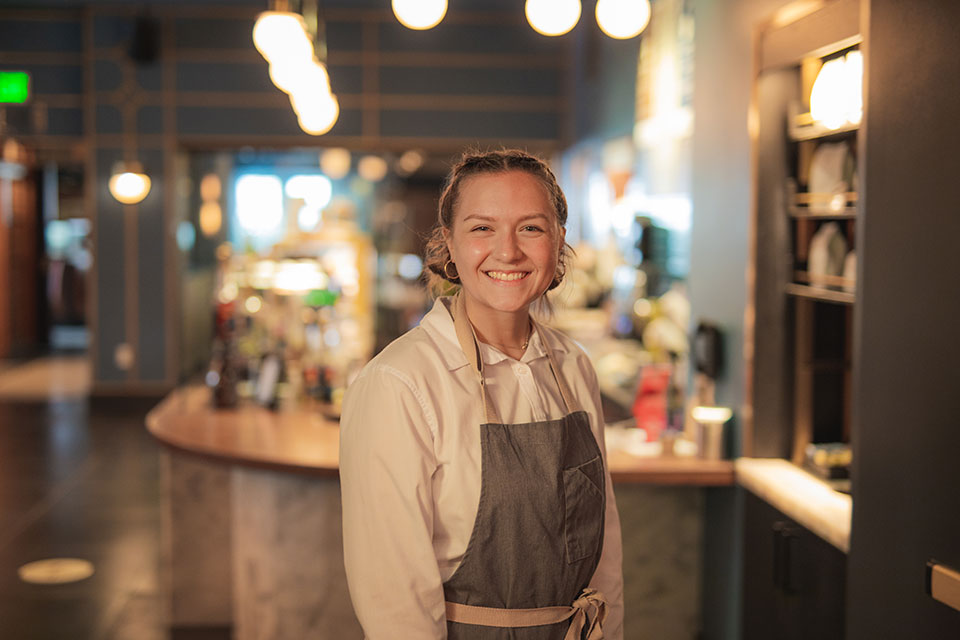 Union Club Hotel
Named the Best Boutique Hotel of 2021 Over 100 Rooms by the Boutique and Lifestyle Leaders Association, the historic Union Club Hotel provides a hands-on learning laboratory where you can spend time working and learning about hotel and restaurant operations while earning course credits. As an Autograph Collection Hotel, the Union Club Hotel is one of more than 200 hotels that has been internationally recognized for its craft and perspective on design and hospitality and is the only student-run hotel of its kind. Participate in White Lodging's LAUNCH Hospitality Immersion Program to fast-track your career.
Photo provided by White Lodging.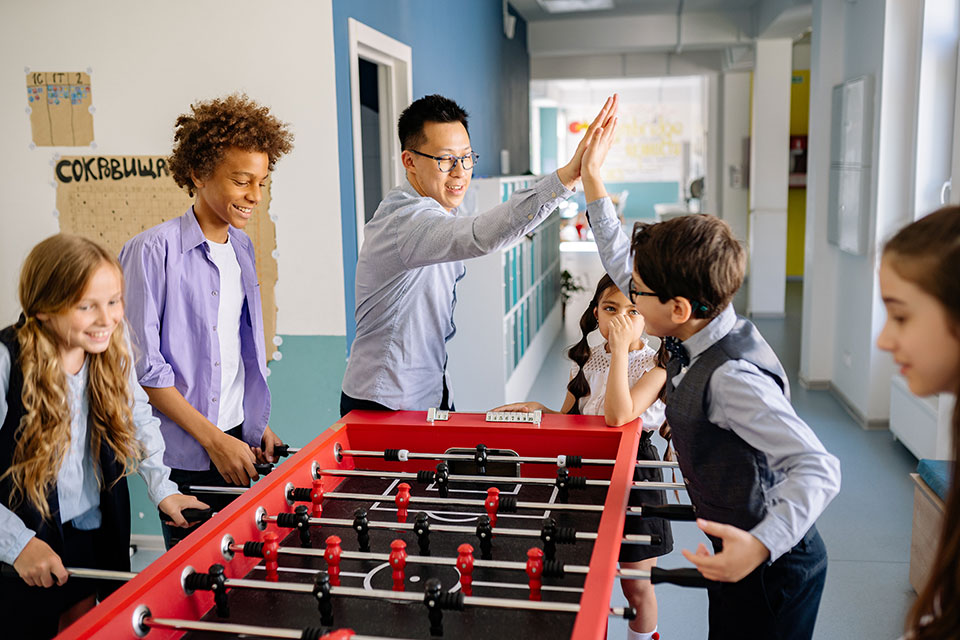 Service Learning
Students in the White Lodging-J.W. Marriott, Jr. School of Hospitality and Tourism Management who elect to take CSR 28200 (Customer Relations Management) are required to complete six to eight hours of service learning during the semester. You can choose to log your hours at various locations around the Greater Lafayette community, including St. Mary Healthcare Center, Food Finders Food Bank, the Lyn Treece Boys & Girls Club of Tippecanoe County and more.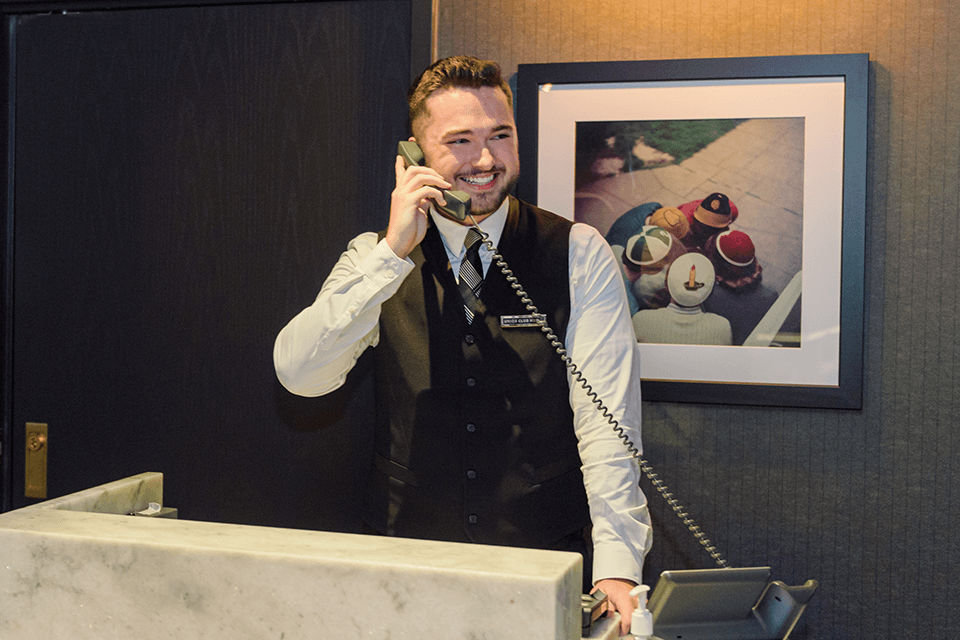 Internships
The White Lodging-J.W. Marriott, Jr. School of Hospitality and Tourism Management requires all students to complete internships as part of your learning experience. By completing internships in a professional work environment, you'll gain hands-on experience and real-world career skills in your industry. Internships may be either paid or voluntary and typically span over the course of a few months.
Requirements
HTM/CSR undergraduate students are required to complete one or two experiential learning or professional development courses from the following list:
HTM 20200 (Hospitality and Tourism Work Experience)
HTM 30200 (Hospitality and Tourism Industry Internship)
CSR 30000 (Field Experience in Retail Management)
CSR 30700 (Field Experience in Selling and Sales Management)
CSR 48000 (Financial Counseling and Planning Internship)
You are required to read the syllabi for each course. HTM students must also participate in at least one mandatory orientation meeting and pass a quiz before the departmental override may be given by your academic advisor for registration.
You should register for the HTM/CSR List Serve for up-to-date notifications about part-time and full-time internship opportunities.
Need a Preliminary Site Approval?
Email the company name, your proposed position, and a short job description to HTM Career Center, at htm202-302@purdue.edu.
HTM Internship Instructor:
Hospitality and Tourism Management: Maggy Leitch, maggy@purdue.edu
CSR Internship Faculty Instructors:
Financial Counseling and Planning: Jonathan Bauchet, jbauchet@purdue.edu
Retail Management: Dr. Catherine Zhang, zhan1309@purdue.edu
Selling & Sales Management: Dr. Catherine Zhang, zhan1309@purdue.edu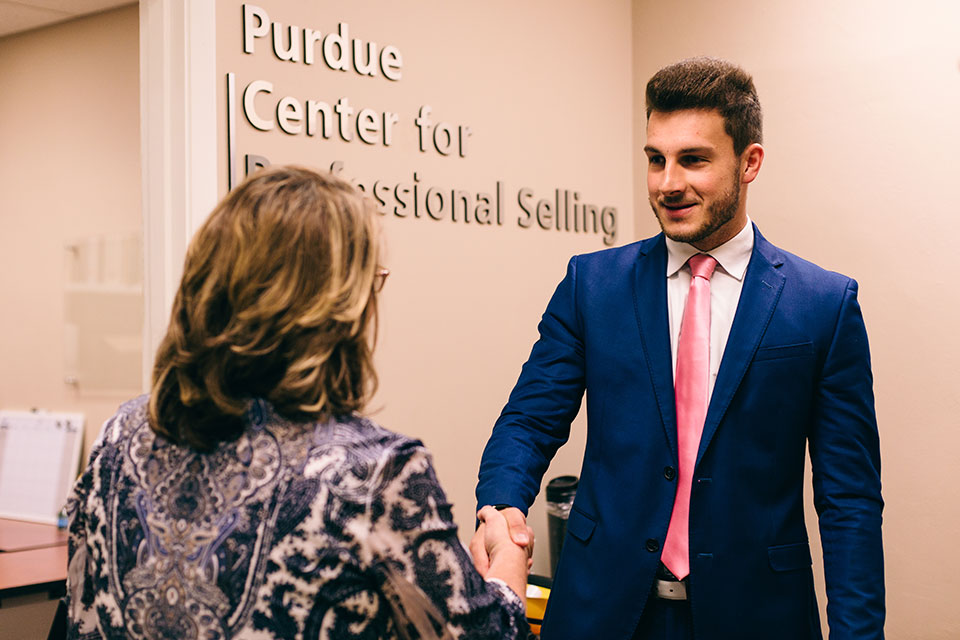 Center for Professional Selling
The Center for Professional Selling is an experiential learning hub for undergraduate students who are pursuing a sales career and wish to supplement their education with selling skills. The center partners with companies to offer you practical sales experiences, including sales competitions, resume critiques, mock interviews, elevator pitches, speed-selling contests and business networking events.