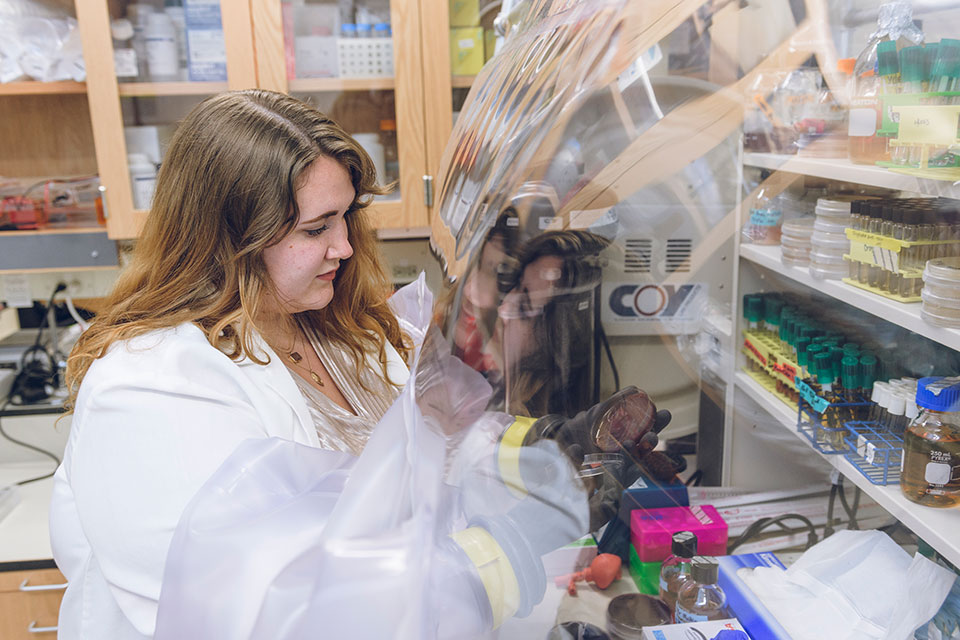 Research
Research in the Department of Nutrition Science aims to discover and translate new nutrition knowledge to the promotion of health and disease treatment in a diverse world. Research focuses on four main areas: metabolism and obesity; minerals, vitamin D and bone health; food, ingestive behavior and population nutrition; and carcinogenesis and cancer prevention.
Research Labs/Centers
Purdue Clinical Research Center
The Purdue Clinical Research Center provides space, equipment and staff to support government, academic and industry-sponsored human clinical research studies that work to advance medical knowledge across bionutrition, dietary assessment and clinical services through both direct interactions with people as well as the collection and analysis of blood, tissue and other samples.
Ingestive Behavioral Research Center
The Ingestive Behavioral Research Center provides a unique, interdisciplinary research and training environment that analyzes ingestive behavior and its disorders as well as investigates the environmental and biological controls of food and fluid intake.
Interdisciplinary Centers
Faculty in the Department of Nutrition Science conduct research and engagement projects that further the missions of the following centers and institutes:
Faculty by Research Area
Minerals, Vitamin D and Bone Health
Food, Ingestive Behavior and Population Nutrition
Carcinogenesis and Cancer Prevention