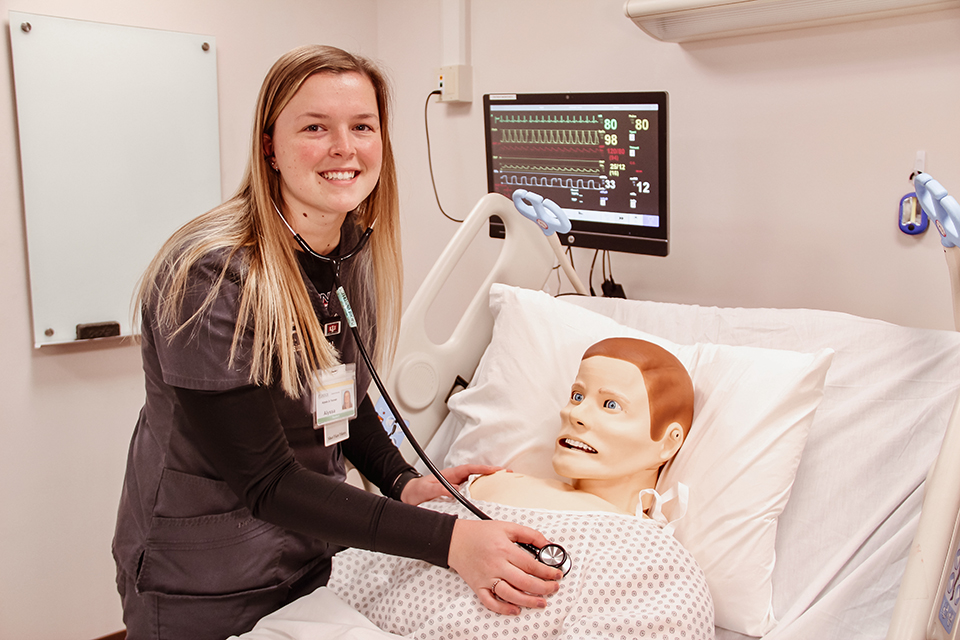 Research
The School of Nursing is committed to finding innovative solutions to some of the biggest challenges in the healthcare industry. Faculty members drive our specific programs and projects forward through their dedication to advancing care delivery.
Research Labs/Centers
Nursing Center for Family Health
The Nursing Center for Family Health — a nurse-managed clinic initiated by the Purdue University School of Nursing in the early 1980s — is located in Lyles-Porter Hall on the West Lafayette campus. The clinic offers valuable experiential learning to students while also aiding in faculty research. Serving as a model for similar clinics nationwide, the Nursing Center for Family Health provides health and wellness screenings, graduate student preventive health physicals, immigration physicals and health education.
Family Health Clinic
The Family Health Clinic — a Federally Qualified Health Center — provides top-quality primary healthcare that is both accessible and affordable. Offering an environment that supports the education of future healthcare professionals, the clinic also provides training opportunities for Purdue School of Nursing students as well as Purdue College of Pharmacy fellows and interns at four locations: Burlington, Delphi, Monon and Wolcott.
Center for Nursing Education and Simulation
The Center for Nursing Education and Simulation is designed to provide realistic clinical settings where students can gain hands-on experience in a non-threatening environment. Students practice clinical decision-making, skill acquisition, communication with patients and families and delegation to other healthcare providers.
Faculty by Research Area
Family, Maternal and Child Health
Health Policy and Evaluation
Health Promotion and Population Health
Healthcare Systems and Organizations