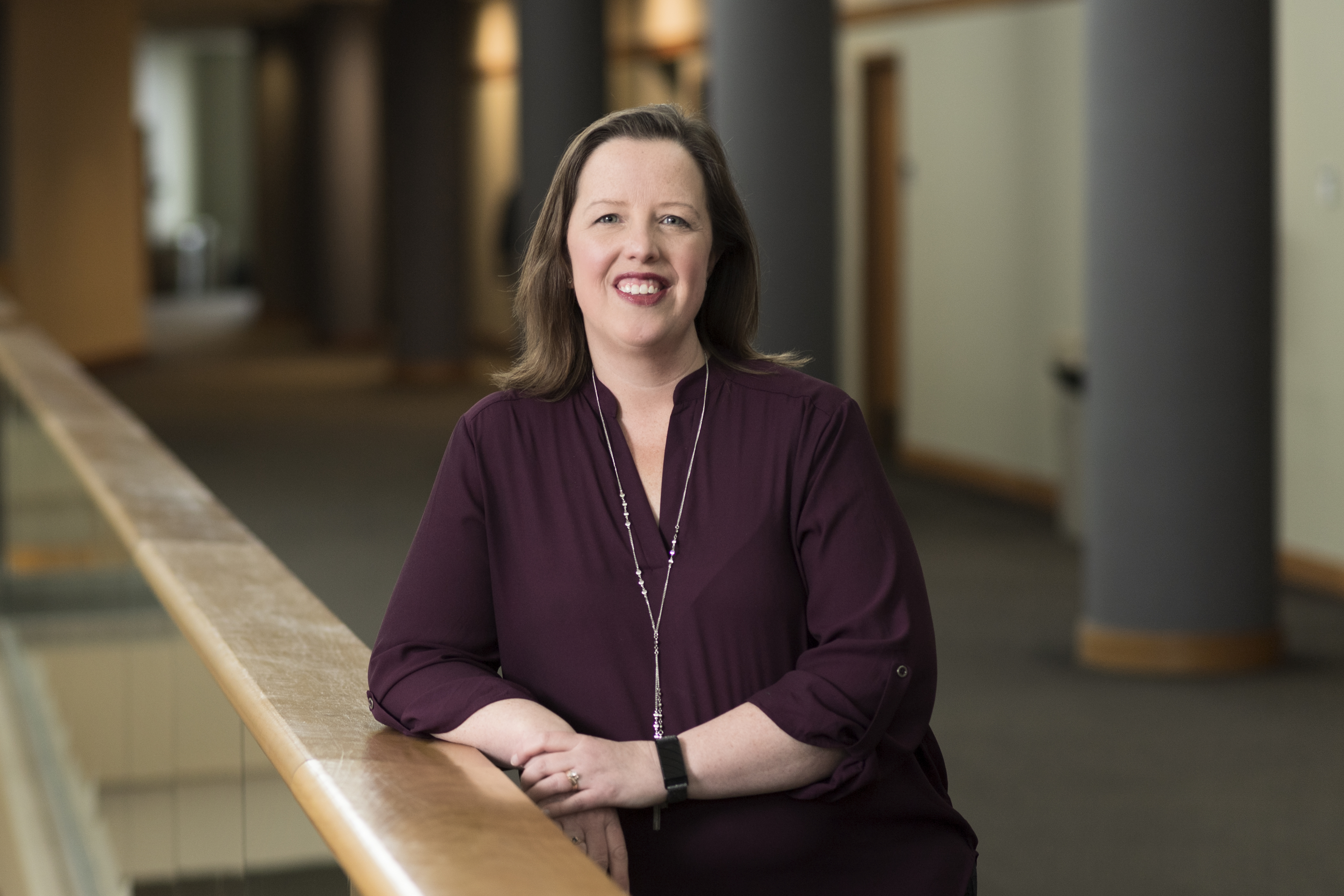 Pronouns: she/her
Email: jendo@purdue.edu
Phone: 765-494-2931
Office:

Young Hall, room 724
155 S. Grant St.
W Lafayette, IN 47907
Curriculum Vitae
Selected Publications
Back to Directory
Jennifer Dobbs-Oates
Clinical Professor, Department of Human Development and Family Science

Director, Office of Experiential Education
Teaching Academy Fellow

---
Areas of Expertise
experiential education (e.g., service-learning, internships, etc.)
reflection in higher education
early childhood education and development
HHS Signature Research Area(s)
Developmental Health and Wellness
Department of Human Development and Family Science Research Area(s)
Early Childhood Education and Care
Biography
My research interests bridge the disciplines of psychology and education, and initially focused on the learning and behavior of preschool-aged children. My focus now is on work that examines university teaching and learning. I am particularly interested in experiential education practices – pedagogical approaches that get students actively involved in authentic learning experiences in the classroom and beyond. My research, writing, and teaching focus on using these practices to continuously improve the value of education. I place great value on access and equity across all levels of education, and I strive to contribute to inclusive and equitable educational practices and policies.
Beyond Purdue, I serve on the Board of Directors of the Society for Experiential Education. I received the Experiential Education Rising Leader Award from the Society in 2019.
Not accepting graduate student applications
Education
PhD, 2006, University of Massachusetts-Amherst
MS, 2002, University of Massachusetts-Amherst
BA, 2000, Purdue University
Experiential Education Academy, 2018, National Society for Experiential Education
Websites
Social Media Accounts
Diversity, Equity and Inclusion
ADVANCE-Purdue training
Recovery Ally
Safe Zone
Green Zone
Inclusive Excellence Initiative (formerly Purdue Institute for Racial Equity)
Selected Honors/Awards
Charles B. Murphy Outstanding Undergraduate Teaching Award, Purdue University - 2022
Seed for Success Award, Purdue University - 2020
Experiential Education Rising Leader Award, National Society for Experiential Education - 2019
Diversity Award, Indiana Extension Educators Association - 2015
Jane S. Link Outstanding Teaching Award, College of Health and Human Sciences, Purdue University - 2013
Professional Affiliations
Indiana Commission for Higher Education, Career Relevance Steering Group (2020)
Indiana Commission for Higher Education, Transfer Single Articulation Pathway, Co-chair of Human Services Panel (2016-17)
National Society for Experiential Education, Board of Directors (2020-present)
Ivy Tech Community College, Advisory Board for the Human Services Program (2011-2021)
In the News