Biomechanics, Motor Control and Motor Development Graduate Program
Department of Health and Kinesiology
View Department
Biomechanics is the study of movement from a mechanical perspective — including cellular mechanics, muscle behavior, locomotion, reaching and prehension. Motor control investigates the natural laws that describe how the central nervous system interacts with the body and environment to produce coordinated, purposeful movement. Finally, motor development studies the emergence of motor ability in infants and how it co-evolves alongside perceptual abilities.
Combined, these three areas allow researchers in Purdue University's biomechanics, motor control and motor development graduate program to explore motor behavior and innovative solutions to improve quality of life through both experimental and modeling techniques.
The biomechanics, motor control and motor development graduate program coordinates with the Office of Interdisciplinary Graduate Programs to offer a dual-title PhD as well as a minor and graduate certificate in gerontology through the Center on Aging and the Life Course.
Program Highlights
The program offers opportunities to collaborate with Purdue's School of Mechanical Engineering; School of Electrical and Computer Engineering; Department of Speech, Language, and Hearing Sciences; Department of Psychological Sciences; Department of Human Development and Family Studies; and College of Veterinary Medicine as well as Indiana University-Purdue University's (IUPUI) School of Health and Rehabilitation Sciences.
The mentor-based program allows students to work directly with one of the graduate faculty mentors in biomechanics, motor control or motor development.
Graduate students have the opportunity to learn fundamental scientific inquiry of human movement in health, aging and pathology; technology development for effective biomechanical measurements; application of human movement science to graphical user interface design; and more.
Potential Careers
Product research and development
Biomechanical researcher
University faculty
Research
The Human Motor Behavior Group offers many opportunities for graduate students who are interested in biomechanics, motor control or motor development to get involved in research projects that improve motor behavior for individuals across the life span.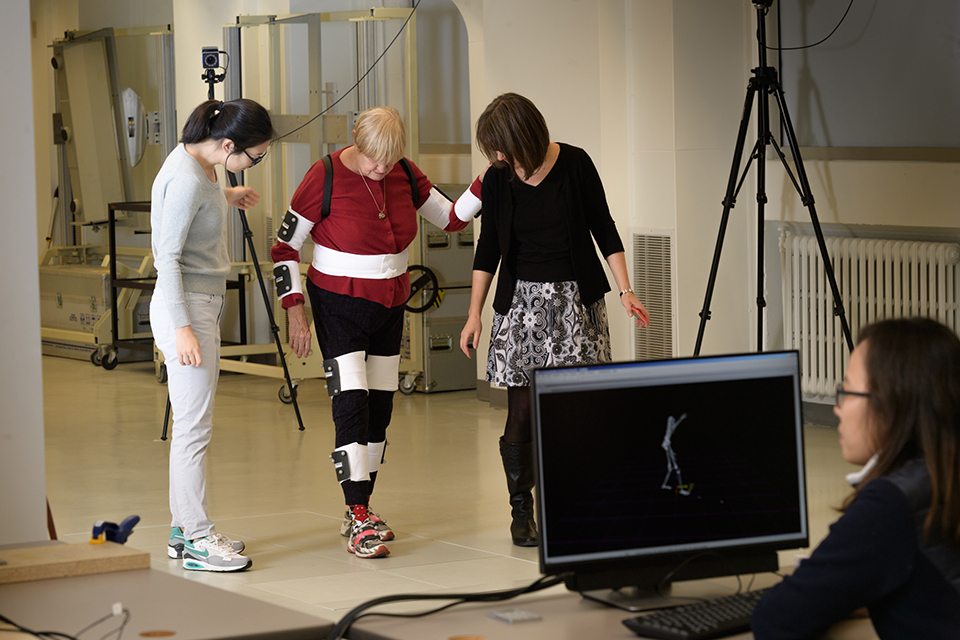 Research Opportunities
Bipedal locomotion
Research and grasping in healthy and pathological populations
Bipedal balance
Resistance exercise and memory, cognitive control and cognitive performance
Reaching/pointing
Prehensile behaviors in health, aging and disease
Seated reaching
Postural sway of seated infants
Locomotion of infants
Research Areas
Biomechanics
Motor Control
Motor Development
Research Facilities
Sports and Exercise Psychology Laboratory
Physical Activity and NeuroCognitive Health (PANCH) Lab