You deserve a degree with options and flexibility. With the Purdue Master of Public Health (MPH) degree, you get both.
You may pursue full- or part-time coursework as well as a concentration area that aligns with your interests. The MPH program blends scientific rigor with practical application to ensure you are ready to tackle the next public health crisis facing your community. Our alumni find success in an array of fields, from the nonprofit sector to government appointments to healthcare positions to private industry.
Program Highlights
Choose from concentrations in family and community health, biostatistics and epidemiology (coming soon).
The program is accredited by the Council on Education for Public Health (CEPH).
You will have a wide range of experiential learning and professional development opportunities, including a professional practicum and capstone project.
Potential Careers
A variety of positions in nonprofit, private, university, healthcare and government settings
Leadership positions at local, state and federal health agencies
Management roles with nonprofit and private organizations
Public health administrator or educator
Data coordinator or specialist
Population health strategist
Program manager
Epidemiologist
A Degree with Options
The 42-credit MPH degree offers extensive experiential learning and helps you gain deep public health knowledge across five core public health disciplines. The degree program provides flexibility to allow you to customize your programming to fit your lifestyle, with several delivery methods, tracks and concentrations from which to choose.
The MPH degree is offered in-person and online. Learn more about the Online Master of Public Health degree program.
MPH Core Courses
Concentrations
Family and Community Health Concentration
The health and well-being of individuals depends heavily on the families and communities in which they live. The makeup of the family unit continues to evolve — single parenthood is rising, gender roles are evolving and recognition of same-sex couples is growing.
Meanwhile, racial and economic disparities are challenging governments, health systems, schools and other institutions that serve our communities. These changes and the challenges they entail present opportunities to address important population health issues.
Pursuing the family and community health sciences concentration will allow you to gain an understanding of the dynamics of these institutions and settings, approaches to assess them, methods to promote health and skills to evaluate programs.
Requirements
You can choose to pursue family and community health or the health statistics concentration in your second year. Fifteen credits are chosen from an approved list. In the program's required courses you will learn different methods of evaluation and further develop your professional skills in an applied setting. In addition, you will learn causes and strategies for addressing health disparities. In the spring term, you will develop health communication skills and complete a course focused on family and child health with the Department of Human Development and Family Studies. To complete the concentration, you'll choose a selective from the family and community health concentration course list or engage in faculty-led research in an area that aligns with your career goals.
Biostatistics Concentration
Advances in data acquisition and storage have led to the availability of vast quantities of data. These data can provide the basis for sound decision-making and policy development — but this requires knowledge in the theory and practice of statistical analyses. Further, there is an increasing demand for professionals equipped to manage and interpret large databases and to advance information technology.
In addition to supporting a Statistical Bioinformatics Center, Purdue faculty contribute expertise to projects at many centers on campus including the Bindley Bioscience Center, Center for the Environment, Discovery Learning Research Center and Regenstrief Center for Healthcare Engineering. Such venues provide strong training opportunities in applied statistical decision-making to promote population health.
Requirements
You can choose to pursue family and community health or the biostatistics concentration in your second year. Fifteen credits are chosen from an approved list. All students pursuing training in statistics will complete four required courses. These courses provide advanced training in the areas of regression, statistical programming and data management, evaluation techniques and randomized trials. You will complete your concentration training through faculty-led research or by choosing from an approved electives list that includes additional training options in Geographic Information Systems, epidemiology and statistics.
View Course List
Research
Make an impact by working with faculty on a variety research projects — advancing women's health, investigating health outcome disparities, evaluating policy and more.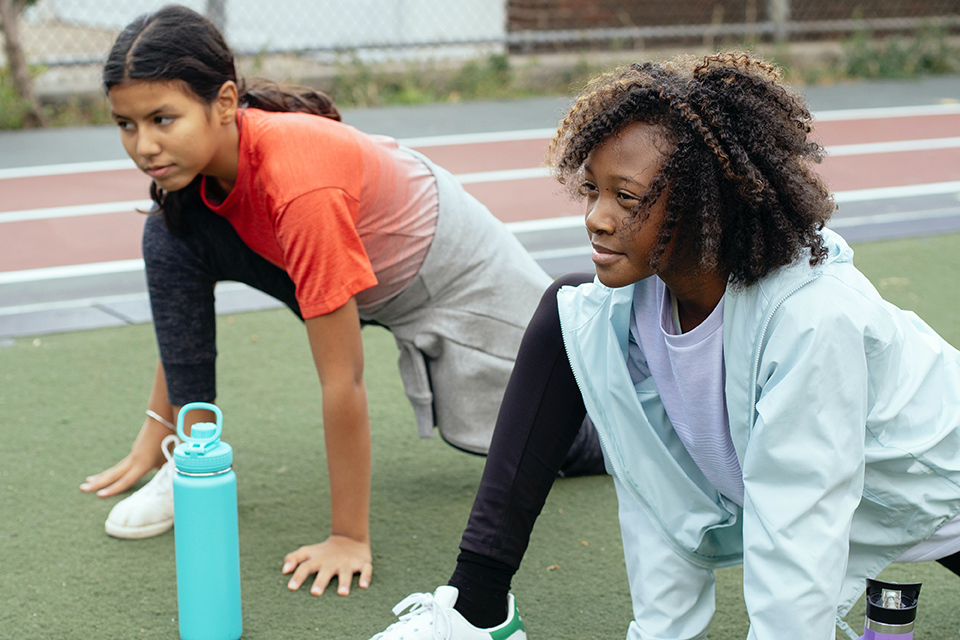 Research Opportunities
Women's health
Health disparities
Prevention science
Community-engaged research
Intervention and implementation science
Epidemiology and biostatistics
Health systems and policies
Research Areas
Biostatistics
Epidemiology
Environmental health
Health administration
Social and behavioral health sciences
Graduate Student Directory
View