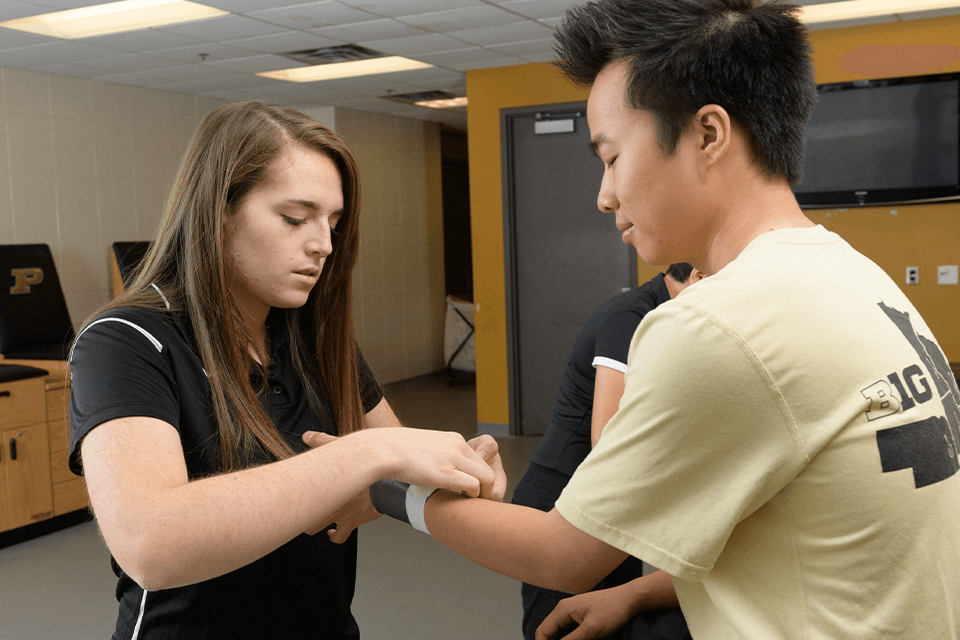 Keep the World Moving
Whether you're promoting healthier lifestyles in the A.H. Ismail Center for Health, Exercise and Nutrition or participating in service learning and internship opportunities at local, national and global organizations, the Department of Health and Kinesiology (HK) offers a variety of opportunites for you to apply your skills to real-world settings and keep people active and healthy. Additionally, by participating in the department's research opportunities, you'll be able to contribute to health and fitness knowledge that improves quality of life.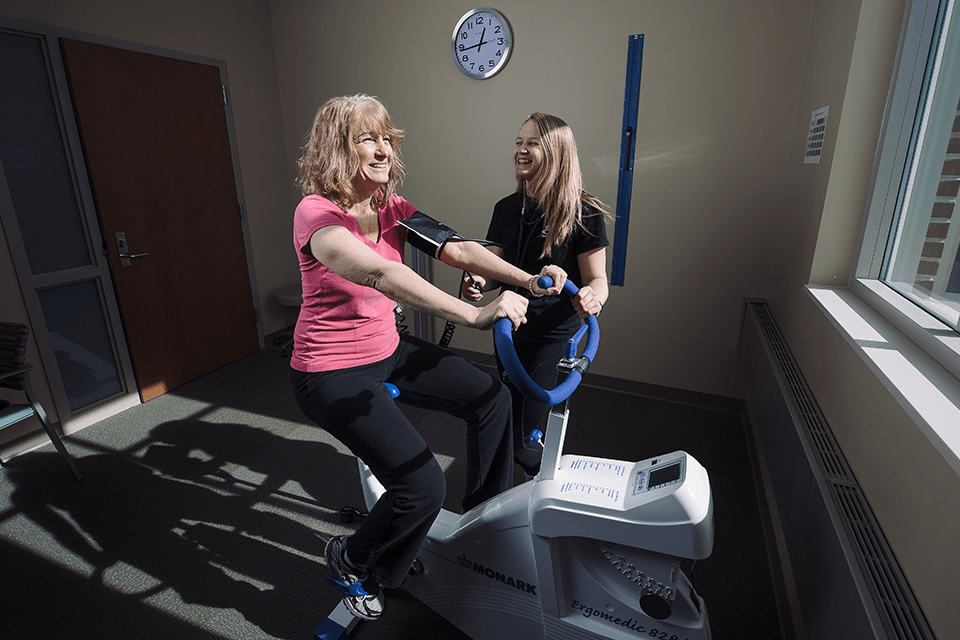 Service Learning
Whether you are volunteering your time in the A.H. Ismail Center for Preventive and Lifestyle Medicine or implementing interventions to increase physical activity across campus, the Department of Health and Kinesiology offers a wide range of service learning components.
Courses and Programs
The following courses have service learning components:
HK 31800 (Strength and Conditioning and Exercise Instruction across the Life Span)
HK 40100 (Clinical Practice in Athletic Training — Lead)
HK 41100 (Clinical Applications of Health/Fitness Concepts)
HK 41500 (Exercise As Medicine)
HK 44400 (Balance and Rehabilitation in Older Adults)
HK 49200 (Professional Work Experience IV)
The department also offers you the opportunity to teach quality physical education to home-schooled children in the PE Home School Program at no cost. The program emphasizes fun physical activity while focusing on fundamental skills, fitness and activities that provide a foundation for physical activity and wellness. Contact Carole Dehaven for more information about the PE Home School Program.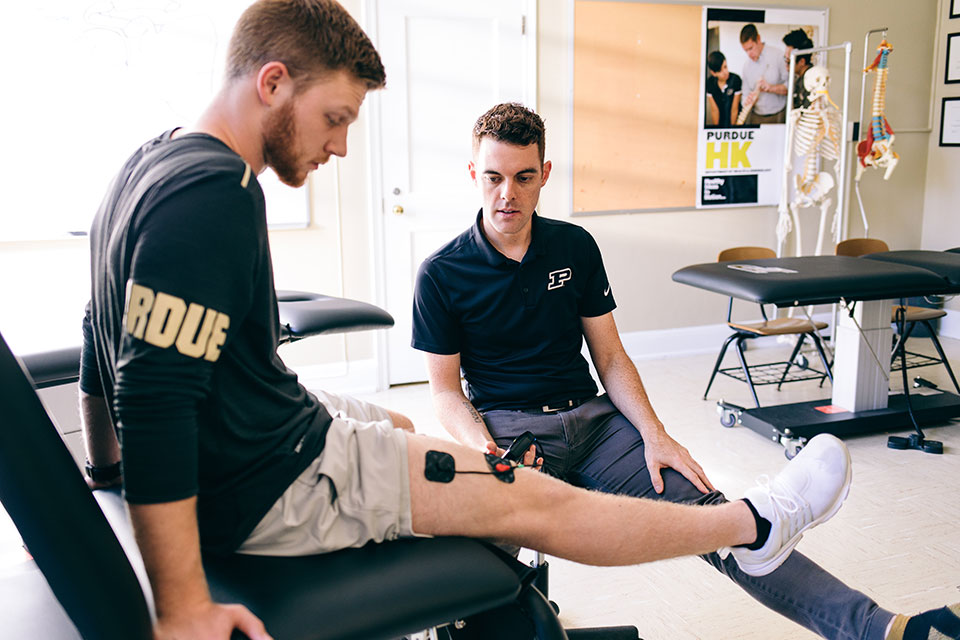 Internships
Students majoring in kinesiology with a concentration in clinical exercise physiology are required to complete a 400-hour internship in HK 49201 (Internship for Exercise and Health). HK 26900 is a prerequisite course to help you identify potential internship sites. Please review the internship procedures in the internship manual before beginning the internship process.
Requirements
You must complete the following steps prior to starting the internship experience:
1. On-site Internship Job Description and Supervisor Resume
This is the most important step for the student prior to completing any paperwork for preparation of the internship. All internships must be approved by the Internship Director (Brandon Yates will handle summer internships and Carole DeHaven will handle Fall and Spring internships) to ensure it will meet the requirements for the course as established by the university. A job description is required. The job description must include: specific tasks, activities, or responsibilities the of the student intern; an identified timeline of the internship; and contact information for the agency supervisor. Once reviewed/approved by the Internship Director, the student may complete the preparation materials for the internship noted below. The Health and Kinesiology department may request a copy of the site supervisor's resume.
2. Liability Insurance
After you have accepted an internship position, you must apply to obtain Purdue University internship liability insurance and pay a fee of $13 per year. Email HKBO@groups.purdue.edu or call 765-494-3176 and leave a voicemail to begin the process for securing internship liability insurance.
3. Student Application Form
You are required to complete the student application form and submit it to the internship director with a receipt of liability insurance. The form requires a signature from you, the agency preceptor and the internship director.
4. Registering for the Internship
Once you have completed the steps above, you may register for HK 49200 or HK 49201 with the approval of the internship director and your academic advisor.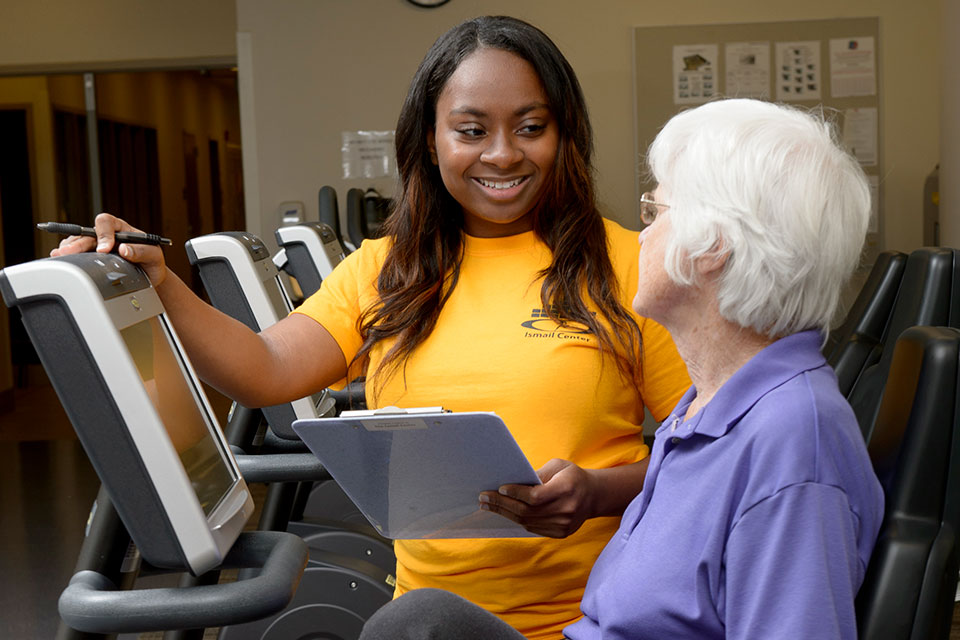 A.H. Ismail Center for Preventative and Lifestyle Medicine
Located in Lyles-Porter Hall, the A.H. Ismail Center for Preventive and Lifestyle Medicine is a collaborative effort between the departments of Health and Kinesiology and Nutrition Science. Offering a wellness center that promotes physical activity and exercise participation, the A.H. Ismail Center allows you to acquire new skills and polish skills learned in the classroom, including health and fitness testing, exercise prescription, exercise leadership, and more. You'll also gain experience working with individuals of all ages to advance healthier lifestyles through the center's Adult Fitness Program, which offers a relaxed exercise environment for adults in the local community. Juniors and seniors in kinesiology, public health or nutrition science majors may also choose to complete an internship in the A.H. Ismail Center as a fitness facility manager. Learn more about membership and services.