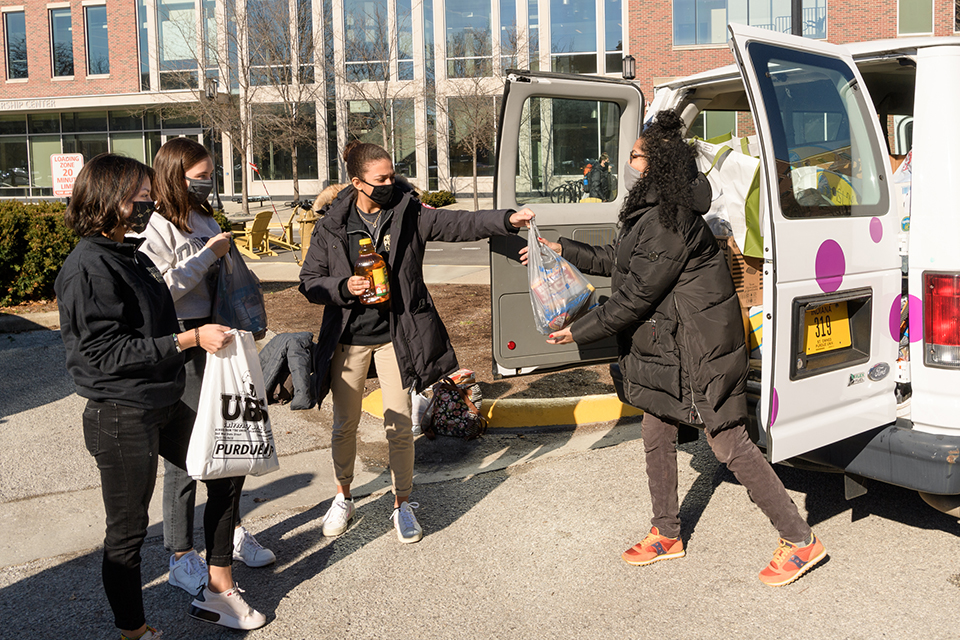 Mission Statement
The Department of Nutrition Science celebrates and values diversity and strives for full inclusiveness. We believe diversity provides us with new and different ways of thinking that will enhance our mission to improve health through better nutrition in discovery, learning and engagement.
We will do this by:
Building and sustaining an equitable and inclusive environment for faculty, staff, students, alumni and visitors.
Advancing knowledge in nutrition science that positively impacts health in a diverse world.
Developing future nutrition scientists and professionals who are prepared to work in a diverse world.
Sharing what we discover and learn to improve lives in a diverse world.
Director and Committees
Committee Chair for Diversity, Equity and Inclusion
Committee
Diversity, Equity and Inclusion Committee Members
---
DEI Programs and Learning
As a student in the Department of Nutrition Science, you'll have a variety of opportunities to grow your diversity, equity and inclusion (DEI) knowledge within your field of study, from courses with a DEI emphasis to department-specific DEI programming.
Undergraduate Students
Courses with an emphasis on diversity, equity and inclusion
NUTR 20500 Food Science I

You will be introduced to the fundamentals of food science to better understand how and why we process, prepare and store foods a certain way based on their chemical and physical composition. We nurture an equitable and inclusive learning environment by incorporating a diverse range of food ingredients in the lab to reflect the current demographics and market trends and by providing food options to any students with dietary restrictions.

NUTR 30300 Essentials Of Nutrition

This course covers basic nutrition and its application in meeting nutritional needs of all ages.

NUTR 33000 Diet Selection And Planning

This course focuses on diet selection for health maintenance in culturally diverse populations based on current dietary guides with utilization of the computer for diet evaluation.

NUTR 42400 Communication Techniques In Foods And Nutrition

This course examines communication of foods and nutrition information to lay and professional audiences through oral, written and mass-media channels.
Purdue research opportunities for minority students
Graduate Students
Organizations
Courses with emphasis on diversity, equity and inclusion
NUTR 53200 World Food Problems
This course focuses on the multi-disciplinary challenges that exist in meeting the food and nutrition needs of a growing world population. The course aims to instill an appreciation of the importance of economics, food production and technology, trade, culture, communication, political processes and institutions, demography, and related factors in determining adequate food availability and health globally.
Office of Graduate Diversity Initiatives
Scholarships
---
Resources
Faculty
In their persistent pursuit of improving health and well-being, many faculty members in the Department of Nutrition Science specialize in topics related to diversity, equity and inclusion across a variety of research areas.
The following faculty have research interests and expertise in DEI: