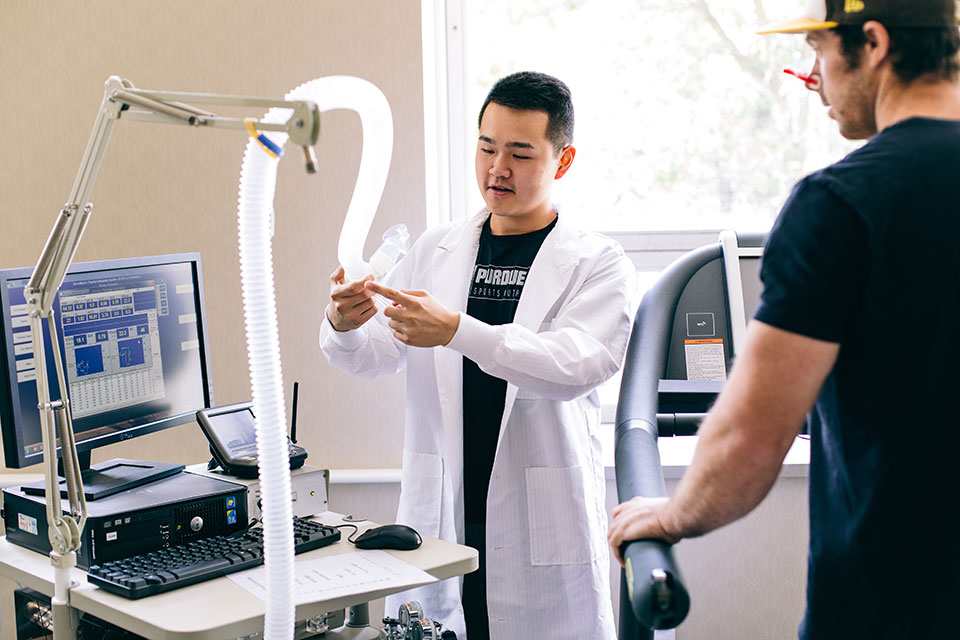 Whether you're sharing your passion for healthy recipes with the community in the Teaching Kitchen; gaining real-world nutrition experience in hospitals, nutrition education settings or other nutrition-related companies and organizations; or connecting diet and health by engaging in world-renowned research, the Department of Nutrition Science prepares you with valuable career skills through hands-on learning.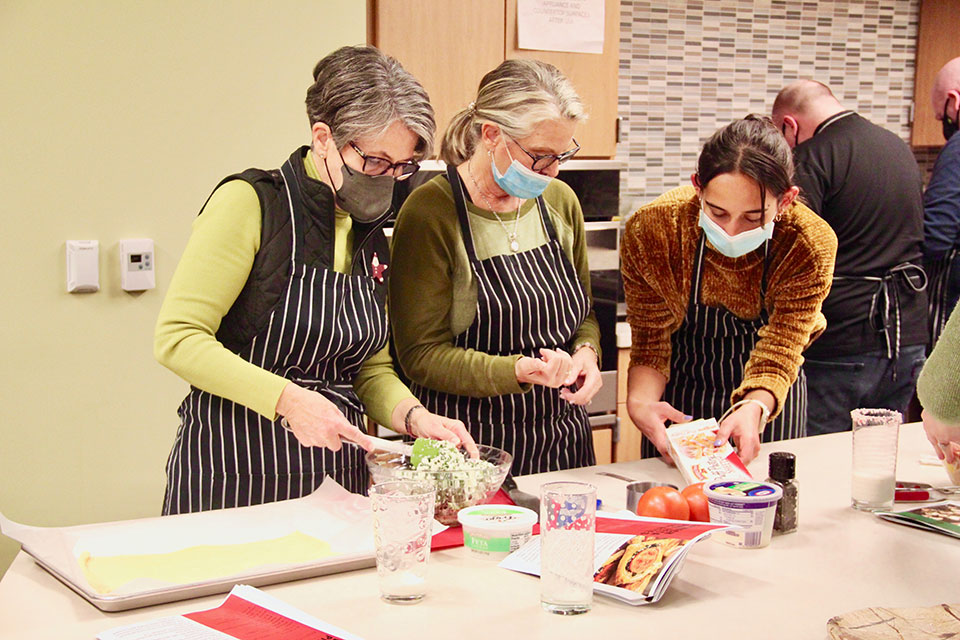 Service Learning
The Department of Nutrition Science's Teaching Kitchen offers the opportunity for you to share your knowledge and passion for preparing healthy food with the community. Each event that is held in this state-of-the-art kitchen facility is run under the direction of a Nutrition Science faculty member.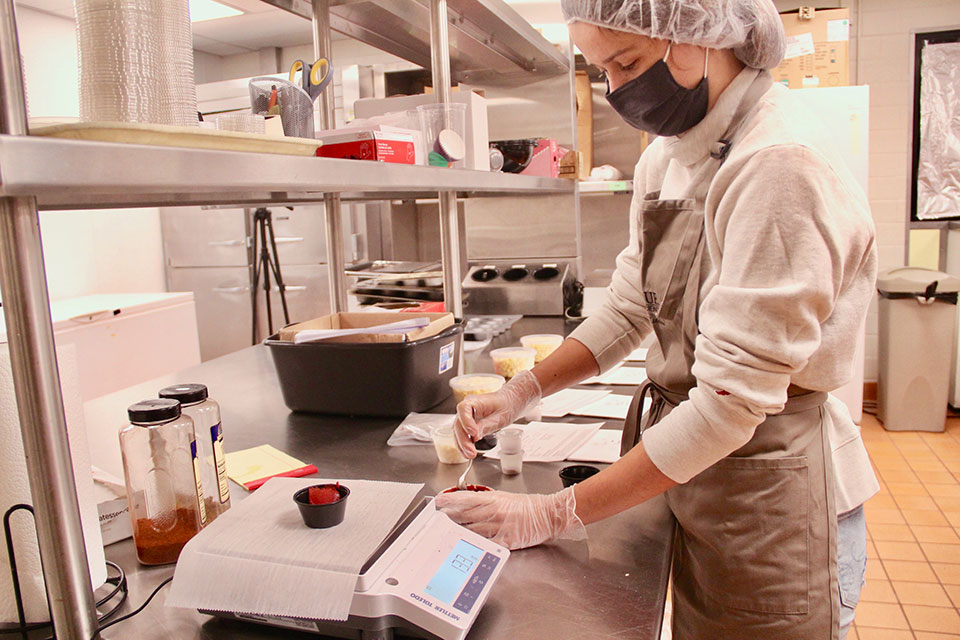 Internships
By completing internships in a professional work environment, you'll gain hands-on experience and real-world career skills in the nutrition industry. Internships may be either paid or voluntary and typically span over the course of a few months.
About NUTR Internships
You should start early and begin making contact with prospective summer employers by February 1. The following resources offer a good place to start when searching for internships:
The Center for Career Opportunities (CCO) on Purdue campus can assist you with resumes and cover letters. The CCO also posts internships on its website.
Nutrition Science advisors post announcements about summer work experiences in the weekly email newsletter to students.
The HHS Career Development webpage also includes resources for students looking for internships.
Dietetics Students: Students who are majoring in dietetics and want to become a registered dietitian nutritionist (RDN) must complete a supervised practice experience, or a dietetic internship, after completing their bachelor's degree. These are accredited supervised practice programs that meet the experience requirements for becoming an RDN.
The use of the term "internship" is often confused with the dietetic internship. Most students participate in summer internships while working towards their bachelor's degree. This is an invaluable experience that helps you understand your major, is critical in obtaining a dietetic internship and provides future references for jobs and a dietetic internship. However, it does not qualify as a dietetic internship.
The majority of successful applicants to dietetic internships have had more than one year of work experience related to dietetics, and you are highly encouraged to participate in volunteer and/or paid work experiences while an undergraduate. Jobs that are closely related to traditional dietetics are recommended, such as hospital or medical center settings, long-term care, food service and dietetics education. Additionally, gaining experience in more than one setting is beneficial.
Examples of Summer Internships and Work Experiences
Summer camps that assist with special dietary needs – e.g., diabetes camps
Hospital or long-term care food service
Nutrition education settings – e.g., Women, Infants, and Children program (WIC)
Food service management companies – e.g., Marriott or Aramark
Food and nutrition industry positions – e.g., Nestle, Kraft, ConAgra, General Mills, Abbott
Fitness and wellness – e.g., community fitness centers
Magazine and cooking publication companies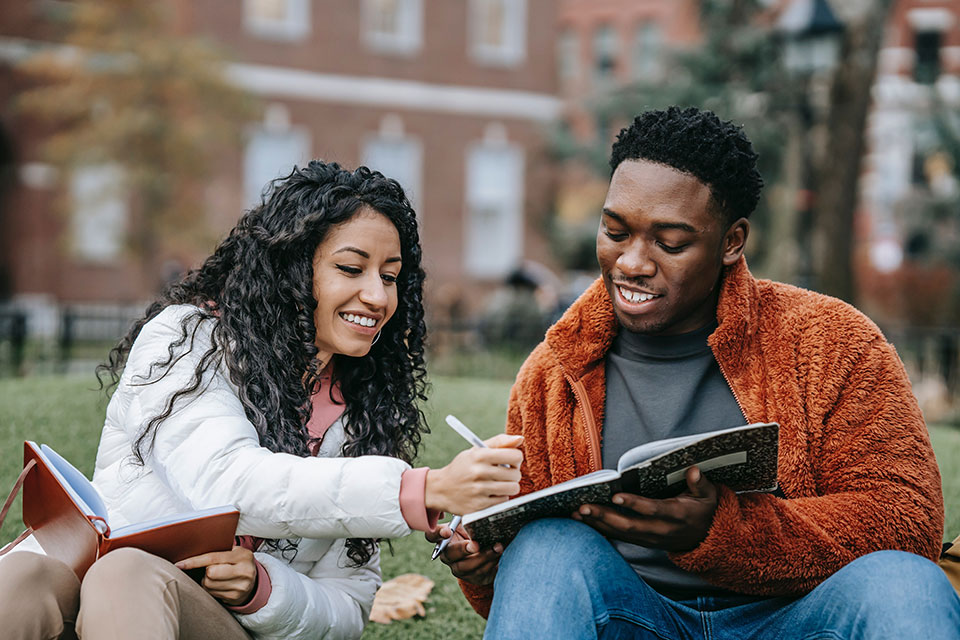 Learning Communities
The Department of Nutrition Science offers two learning communities where first-year students can have fun and connect with their peers outside of the classroom through engaging activities and events. The Dietetics Learning Community allows you to explore the science of food, disease prevention and treatment, and maintaining a healthy lifestyle. The Science of Nutrition Learning Community offers insights into the scientific basis behind the relationship between foods and health.