Consumer Science Graduate Program
White Lodging-J.W. Marriott, Jr. School of Hospitality and Tourism Management
View School
The consumer science graduate program offers world-class postgraduate programs for industry professionals seeking to move ahead in their careers and aspiring academics seeking to gain the knowledge and skills to be researchers and teachers.
PhD Program
The PhD program is designed to be one of the strongest research-based programs in the world. The program — which includes a strong element of statistics and research design — prepares you for careers at major research universities or research-based agencies. Upon graduation, you are expected to have a curriculum vitae that includes instructional knowledge, publishing experience in research journals, and a record of presentations to industry and research societies.
Potential Careers
Academics/Professors
Research Analysts
Policy Analysts
Financial Analysts
Consultants
Program Highlights
The school's research centers allow cooperative research across individual projects, leading to strong contributions in the industry.
You will have numerous opportunities to work one-on-one with faculty developing, conducting and analyzing research that deals with real problems in consumer science.
Master of Science Programs
The Master of Science degree program allows you to specialize and apply theoretically grounded, cutting-edge research in one of two areas: consumer behavior or family and consumer economics. The MS program offers one of the most up-to-date and integrated blends of theory, technology and applications in consumer science. Core courses will advance your understanding of this dynamic industry while allowing you to explore how to conduct research and analyze information. You will then specialize in your area of interest through a variety of electives and research projects. The non-thesis option meets the needs of those wishing to earn a master's degree and return to the industry. Students pursuing this degree track are not eligible for automatic consideration into the consumer science PhD program.
Potential Careers
Communication coordinator
Special events coordinator
Corporate operations
Production specialist
Operations manager
Planning specialist
Area manager
Program Highlights
The thesis or capstone project is designed to integrate your key learnings and demonstrate your understanding.
Small classes are designed to maximize learning and engagement with world-class faculty.
You'll have access to extension educators in Indiana's 92 counties to provide accessible information and educational programming to enhance lives, homes and communities.
Concentrations
Consumer Behavior
The primary focus for the MS and PhD degrees in consumer behavior is the interdisciplinary study of consumer participation in the marketplace. Theories from several disciplines are employed to study the decision process, activities and influences that occur while individuals engage in the various stages of evaluation, use and disposal of consumer goods and service. The consumer behavior program assumes previous background in social sciences, marketing or economics. If you do not possess this background, you may need to enroll in supplementary coursework to build entry competencies.
Family and Consumer Economics
Primary areas of study within the family and consumer economics master's and doctoral programs are consumer economics, consumer resource management and family economics. In addition to the primary area, both the MS and PhD plans of study must include one or more related areas of study, such as agricultural economics, economics, management, psychology, sociology and statistics.
Graduate Research
In the consumer science master's and doctoral programs, you'll gain significant exposure to research, working directly with the school's faculty to explore important issues across consumer science, from retail innovation and consumer experience to financial behavior.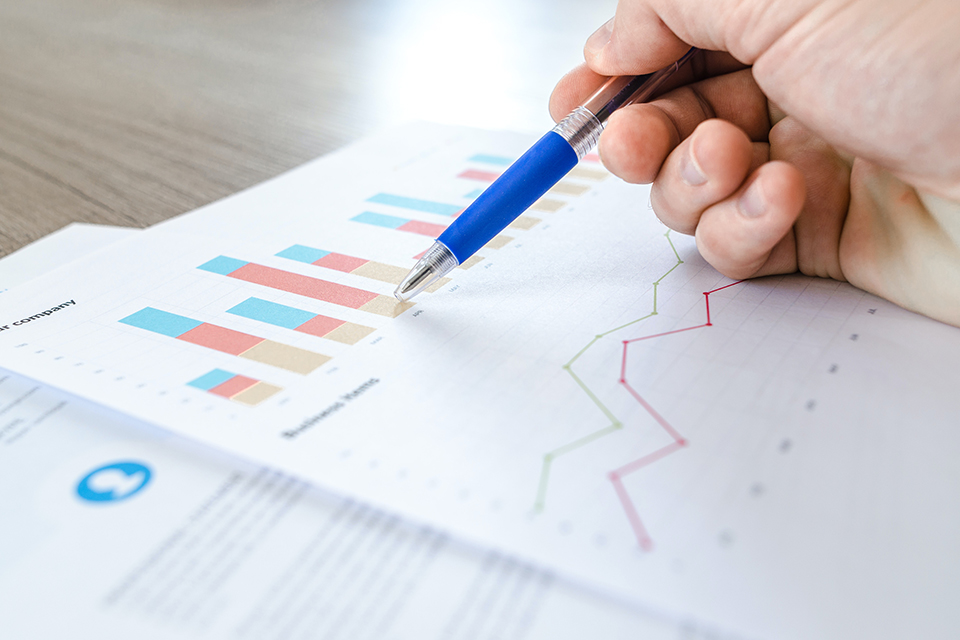 Research Opportunities
Branding and consumer experience
Consumer financial behavior
Machine learning and data analysis in consumer research
Financial risk tolerance and behavioral finance
Retail innovation and shopping behavior
Research Areas
Consumer behavior and individual well-being
Sustainability and innovation
Branding and experience design
Faculty by Research Area
Consumer Behavior and Individual Well-Being
Hospitality and Service Management
Tourism Management and Community Development
Sustainability and Innovation
Branding and Experience Design
Application Procedure for Residential Programs
Thank you for your interest in our top-ranked graduate programs. Before you continue with the electronic application for admission, please familiarize yourself with the minimum requirements for admission to the graduate residential programs in the White Lodging-J.W. Marriott, Jr. School of Hospitality and Tourism Management. It is important to recognize that although satisfaction with these basic requirements does not guarantee graduate admission, failure to satisfy these requirements may lead to automatic denial of admission.
Starting the Application
Required Application Materials
These are documents that are required to support a successful application. Supporting documents should be uploaded to the electronic application or mailed directly to the graduate program. See the sections below for more details. Supporting documents include the following unless otherwise noted:
The admission committee is looking for transcripts with a GPA of a 3.0 on a 4.0 scale or equivalent. Prospective PhD students need a transcript that shows completion of a master's degree completion. You can upload offical copies directly to the application portal. An official transcript bears the original signature of the registrar and/or the original seal of the issuing institution. If transcripts are not in English, an English translation will need to accompany the transcript.the transcript.
You must provide physcial copies of the official transcripts and/or academic records if you are admitted and choose to enroll. Official documents should be submitted to:
Office of Graduate Admissions
Purdue University Graduate School
155 South Grant Street, YONG 170
West Lafayette, IN 47907
Due to COVID-19 constraints, the GRE/GMAT is optional. The admissions committee values these tests and highly recommends applicants take and send their scores as part of their application package for a holistic review.
We encourage inclusion of Official GRE (Graduate Record Examination) OR GMAT (Graduate Management Admission Test) report of scores taken within the last five years. Applicants may submit results from either the GRE or GMAT, but most students use the GRE.
GRE (minimum) | verbal and quantitative score of 290 or higher (each: minimum of 145) | code 1631. For information and test dates visit www.gre.org.
GMAT (minimum) | total score of 550 (verbal and quantitative sections) | code 1RZ-NJ-46. For more information visit www.mba.com.
International applicants whose native language is not English are required to provide proof of English proficiency for admission to all degree graduate programs.
TOEFL iBT (minimum) | Writing 18, Speaking 18, Listening 14, Reading 19 | Total 80 | code 1631. For further information, visit www.toefl.org.
TOEFL Essentials (minimum) | Writing 8, Speaking 8, Listening 8, Reading 8 | Total 8 | code 1631. For further information, visit www.toefl.org.
IELTS (minimum) | Writing 6, Speaking 6, Listening 6, Reading 6.5 | Overall brand score of 6.5. For more information, visit www.ielts.org.
HTM requires three letters of recommendation: two from academia and one from an employer.

When you create an online application to the Purdue Graduate School, you will be asked to input the names and emails of your recommender. Once you click "Send to Recommender," your recommendation providers will receive an email with instructions on submitting their recommendation online. The Purdue University Graduate School strongly encourages you to provide an email address affiliated with an academic institution, professional organization or employer. If there is not an affiliated email, please be sure to inform the individual writing your letter that they must be on business letterhead to assure they are valid. Once the online recommendation is submitted the graduate program to which you applied will have access to view your online recommendation.
HTM's application review committee is looking for a minimum of one year of work experience in a related area or two completed internships (internships must total six months or more).
Assistantships that HTM offers are typically determined based on past work experiences and career goals outlined in the resume. Preference will be given to admitted applicants with related work experience that meet the needs of HTM.
The application portal will ask for a diversity letter. In this document you should describe your leadership; work experience; service experience; or other significant involvement with racial, ethnic, socio-economic or educational communities that have traditionally been underrepresented in higher education. You should then describe how these experiences would promote a diversity of views, experiences and ideas in the pursuit of research, scholarship and creative excellence. You should feel free to discuss your own personal experiences in the essay.
A statement of approximately 500 words is encouraged that explains your interest in undertaking or continuing graduate study; your reasons for wanting to study at Purdue; and your professional plans, career goals and research interests. You also may explain any special circumstances applicable to your background and elaborate on your special abilities, awards, achievements, scholarly publications and/or professional history.
A $60 application fee applies for domestic students, and a $75 application fee applies for international students.
View Admissions Criteria
View Course List