Industrial-Organizational Psychology Graduate Program
Department of Psychological Sciences
View Department
Industrial and organizational (I-O) psychology is interested in people in the workplace and how work affects people's lives more broadly. This knowledge of human behavior in organizations allows I-O psychologists to solve workplace problems and enhance workplace well-being, fairness and productivity. Applying psychological theories and principles, the industrial component of I-O psychology focuses on selecting and training workers, and the organizational component focuses on creating a conducive environment for workers. The field of I-O psychology is leading the way in understanding future of work and big data trends.
Ranked No. 7 in the world by U.S. News and World Report, Purdue University's I-O psychology program is also one of the oldest, having conferred its first degree in 1939. Additionally, Purdue's I-O psychology program has graduated more PhDs and produced more Society of Industrial and Organizational Psychology (SIOP) fellows than any other.
Graduate students are admitted to work with a primary faculty member who will serve as their mentor. Heavily research-oriented, graduate training is based on a science-practice model, so students are trained as both researchers and applied scientists, equipped to work with organizations on human resources-related issues. Graduate students will also have opportunities to gain teaching experience in the program.
All graduate students are admitted with funding and will have guaranteed funding for five years, provided they are making strong progress toward their PhD. An admitted student will typically work as a graduate teaching assistant for 20 hours per week during the academic year and receive a nine-month stipend and tuition waiver. Students may also receive funding during summers if they obtain a teaching assistant position or if they are employed as a research assistant.
Program Highlights
You will work with a faculty mentor with related research interests. As you grow in knowledge and expertise, you are encouraged to collaborate with different faculty to develop your own unique research stream.
Faculty and graduate students frequently collaborate with faculty in the social, cognitive and clinical psychology areas as well as faculty in the Krannert School of Management.
Because we value social responsibility, the I-O psychology program at Purdue is the first to become a UN Global Compact participant, by which we place an emphasis within our courses and program activities on organizations' responsibilities to human rights, labor, environment and anti-corruption.
While there is significant overlap with organizational behavior and human resources, the I-O psychology program emphasizes the scientific study of work, workers and the workplace, focusing on outcomes experienced by the employees rather than exclusively organizational outcomes.
As a graduate student in the I-O psychology program, you'll be considered a member of the Purdue Association of Graduate Students in Industrial Psychology (PAGSIP). This organization provides opportunities for you to meet informally with other I-O psychology students to discuss research ideas and problems as well as to connect with program alumni.
The Purdue I-O area is partnering with Instats to connect with some of the best methodologists in the world.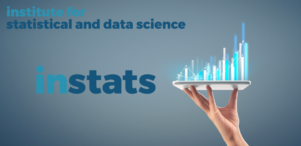 Potential Careers
As an I-O psychologist, you'll have opportunities to work in academia, federal governments, consulting organizations and more. Our alumni have gone on to work at top-ranked universities, including the University of Houston and Bowling Green State University, and acclaimed organizations, such as Google, PepsiCo, NATO and more.
Industrial-organizational psychologist
University faculty member
Human resources director
Quantitative user experience researcher
Postdoctoral researcher
Research psychologist
Consultant
Plan of Study
Each graduate student admitted to a degree program must file an individualized plan of study to guide their academic progress. The plan of study is an academic contract between the student, advisory committee members and the Graduate School. Students filing their plan of study should complete their plan electronically via the Plan of Study Generator on MyPurdue. More information about creating a plan of study can be found in the Department of Psychological Sciences' graduate handbook.
View Handbook
Research
Students are strongly encouraged to participate in faculty research and eventually formulate and direct their own individual research projects. Faculty in the I-O psychology graduate program have a wide range of research interests, many of which center around the psychological experiences of people at work.
Bridge Topics
Within the industrial-organizational psychology program, faculty also have research interests in several bridge topics, including diversity and inclusion, individual differences, maladaptive behavior, perception and performance, and social relationships. I-O psychology faculty studying diversity and inclusion focus on diversity in hiring, cultural synergy in multicultural spaces and work attitudes. Individual differences research examines achievement, conflict management and predictors of workplace outcomes. Maladaptive behavior research in the I-O psychology program is centered around bias and conflict escalation. Program faculty who study perception and performance investigate person-environment fit. Finally, I-O psychology faculty studying social relationships seek to improve workplace well-being and interpersonal relationships.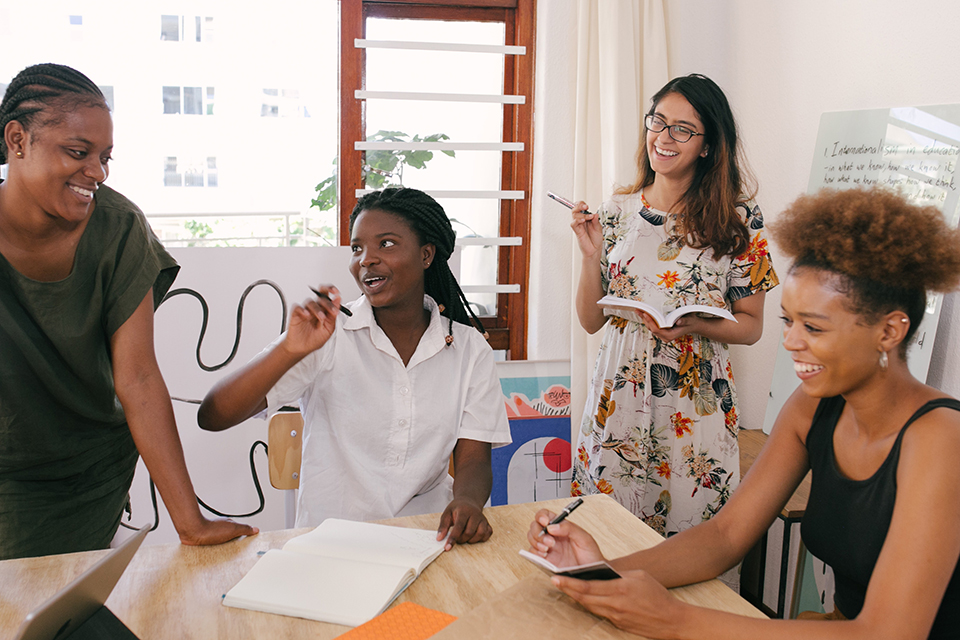 Research Opportunities
Cultural collision and synergy
Strategies for difficult communication
Goals and self-regulation
Relationships and work
Optimizing hiring decisions using statistical models
Big data and machine learning
Individual differences
Diversity in recruitment and selection
Admissions/Requirements
Many students enter the PhD program with a bachelor's degree, although some enter with a master's degree. We are particularly interested in students who have undergraduate or graduate research experience as well as those who have a master's degree in I-O psychology or a similar field. We're looking for the following knowledge and skills that are important for success in the I-O psychology graduate program:
Knowledge of I-O psychology literature and science efficacy
Motivation and interest in scientific research and I-O psychology
Conscientiousness
Resilience and emotional stability
Self-direction, self-regulation and independence
Advanced quantitative skills
Advanced reading and writing skills
Interpersonal communication and emotional intelligence
Critical- and systematic-thinking skills
Intellectual and scientific creativity
Openness and humility
Collaboration skills
Learning and growth mindset
Problem-solving skills
Time management and organizational skills
Within your application, the statement of interest is particularly important to showcase a good alignment of research interests between you and faculty members. You are also encouraged to contact faculty members with whom you are interested in working.
Faculty recruiting new students for Fall 2024 admission are:
View Admissions Criteria
View Course List