Online Graduate Certificates in Healthcare Management and Administration
Department of Public Health
View Department
Take your next step with an online graduate certificate in healthcare management
Purdue's Department of Public Health offers three fully online graduate certificates to help you advance your knowledge in healthcare leadership, healthcare operations and healthcare quality improvement in less time than a traditional master's degree. These certificates teach in-demand skills in healthcare management and administration to advance your business and management acumen across healthcare settings.
Credits from these graduate certificates can be transferred to the Master of Health Administration (MHA) program, allowing you to stack credentials in your persistent pursuit of becoming a successful healthcare professional or healthcare executive. Purdue's MHA was ranked the No. 1 online healthcare administration degree by EduMed.org in 2023 and the No. 3 online master's degree program in health administration by OnlineMastersDegree.com in 2022.
Stand out with a Purdue certificate in healthcare administration
Earning a graduate certificate in health administration from Purdue will give you the skills needed to manage top-performing and agile health organizations. These include:
Developing the foundation needed to improve healthcare access for vulnerable populations — from rural residents to patients seeking care in dense urban areas.
Advancing your understanding of operations to ensure the best patient care.
Learning to manage expenditures while ensuring staff satisfaction.
Networking with practice-based faculty and fellow motivated peers who are passionate about elevating the healthcare field.
Each certificate is composed of three fully online courses that can be completed in as little as two semesters. All credits transfer seamlessly into Purdue's online MHA program.
Online healthcare leadership graduate certificate
Hone your skills in the organization of U.S. healthcare systems and develop competencies in marketing, leadership and strategy to optimize healthcare management, and push health organizations forward. Through realistic projects and applicable coursework, you'll gain valuable experience in healthcare leadership.
Program takeaways include:
Identifying the main components and issues of organization, financing and delivery of health services and health systems in the United States.
Applying principles of strategic communication and marketing to healthcare services.
Demonstrating leadership skills through coaching and mentoring to enhance human capital and support individuals and teams.
Understanding current health systems and how they support administrative and clinical performance.
Recognizing the potential of health systems and advocating for their utilization.
Online healthcare operations graduate certificate
Become a successful practitioner of healthcare finance and business with a firm understanding of healthcare accounting practices and capital infrastructure. Upon certificate completion, you'll feel prepared to take your next giant leap in healthcare operations in hospitals or other healthcare industries.
Program takeaways include:
Identifying the main components and issues of organization, financing and delivery of health services and health systems in the United States.
Learning to conduct needs assessments to inform decisions and execute changes in organizational structures and processes in healthcare settings.
Creating financial roadmaps by interpreting and communicating financial and accounting information, developing and evaluating program budgets, and strategically investing in long-term improvements.
Online healthcare quality improvement graduate certificate
Working with experienced faculty, you will analyze healthcare processes, maximize health IT (information technology), improve procedures, and have an impact on patient care and the quality of healthcare. Through building these industry-specific skills, you'll make yourself a more competitive candidate for a variety of healthcare jobs.
Program takeaways include:
Identifying the main components and issues of organization, financing, and delivery of health services and health systems in the United States.
Demonstrating analytical and systems thinking to identify obstacles and opportunism in organizational processes and design.
Describing the legal and ethical basis of the policy process for improving healthcare services.
Analyzing and improving organizational processes to increase job satisfaction for organization members and improve quality of care and customer satisfaction.
This program is about more than getting a master's degree. It's about feeling actually prepared to work in the industry.
Faculty
The Master of Health Administration and its graduate certificates are taught by leaders in the healthcare field and led by founding program director Cody Mullen.
Cody Mullen, PhD
Director, Health Administration Program
Clinical Associate Professor, College of Health and Human Sciences
Research specialties:
Rural healthcare
Quality of care delivery
Advanced payment models
Office: Matthews Hall, Room 219B
Phone: 765-494-8310 Email: cjmullen@purdue.edu
View a complete list of department faculty.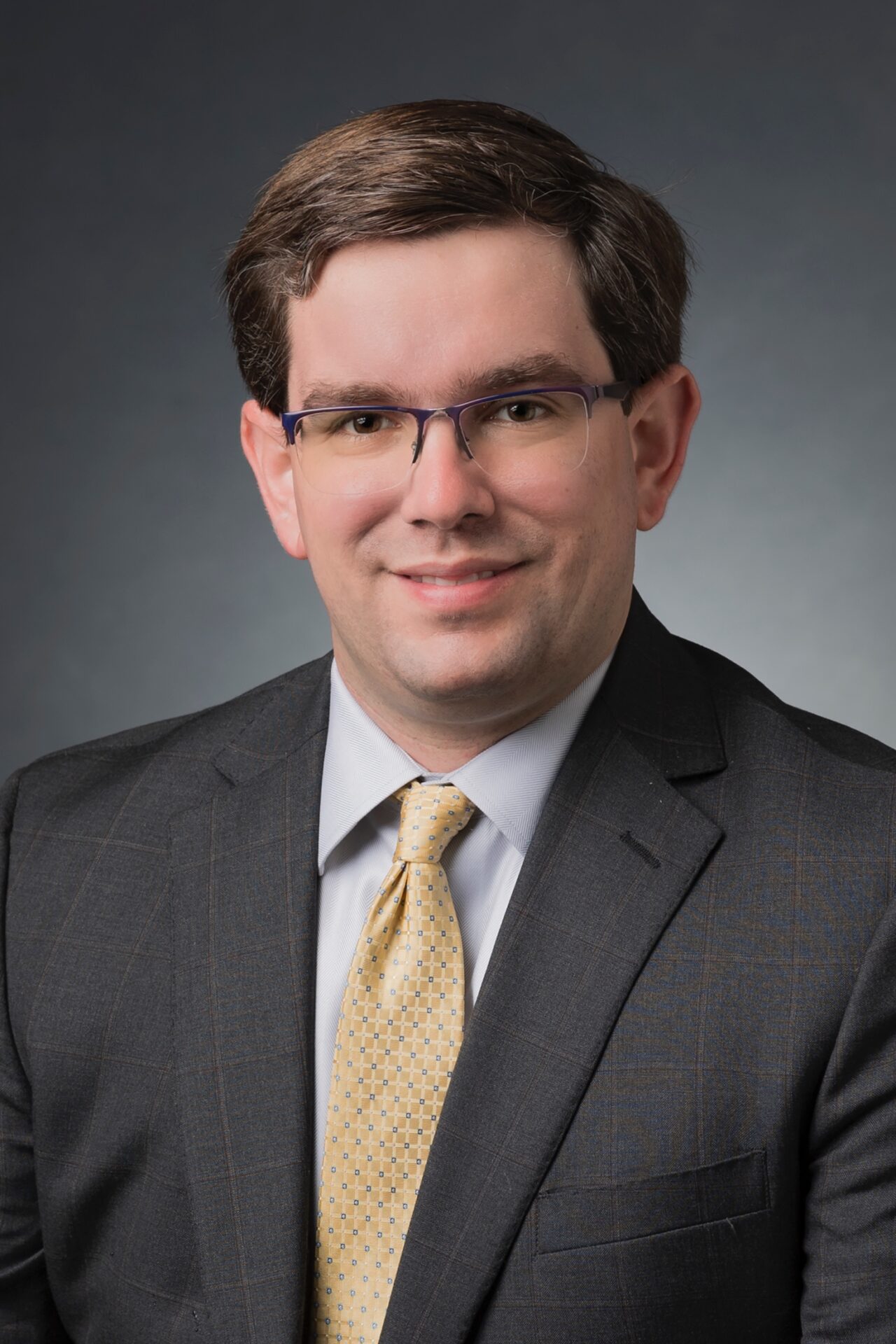 FAQS
For what careers do these certificates prepare me?
Among other positions, you will be prepared for the following positions (organized by certificate):
Healthcare leadership: hospital CEO, hospital administrator, clinical director, practice manager or risk management director.
Healthcare operations: hospital or clinic finance professional, hospital administrator, business development professional, practice manager, insurance professional, pharmaceutical or medical device manufacturing professional, or nursing home administrator.
Healthcare quality improvement: quality assurance specialist, care coordinator or quality improvement specialist.
Is work experience required?
One to three years of work experience is recommended for applicants. Most students in the certificate program are in the early to middle stages of their careers and have a general understanding of the structure and practices of the United States healthcare system.
How do online classes work? Do I have to be at my computer at a specific time?
As a Purdue student, you will be taking classes in an online environment. Instructors provide materials, lectures and assignments that can be accessed at any time. Your lectures are not time-restricted, so you don't need to be logged in to view your course materials at a specific time. However, course activities, assignments and exams must be completed by their respective due dates. You will need to view course lectures regularly to keep current. In addition to course lectures, you will have the option to participate in office hours to engage with faculty as needed.
How much time should I plan to spend on the program each week?
You should expect a time commitment of approximately 15 hours per week. 
How will I be graded?
You will be graded based on your performance in the courses. The online courses will have various methods for grading depending on each course's specific requirements. You can expect to experience a combination of discussion boards, case studies, final projects, group work and graded reports. See the Purdue Grading Scale for more information.
Can I count the graduate certificate toward the Master of Health Administration (MHA)?
Yes, students who complete one of Purdue's online healthcare management graduate certificates can count the credits earned toward the Master of Health Administration degree. If you are currently admitted to the MHA certificate, you will still have to complete an additional application and pay an additional application fee to enroll in the MHA degree.
What will the certificate say?
Depending on your program of choice, your certificate will say one of the following:
Post-Baccalaureate Certificate in Healthcare Leadership.
Post-Baccalaureate Certificate in Healthcare Operations.
Post-Baccalaureate Certificate in Healthcare Quality Improvement.
Is there financial aid available for the certificate program?
Federal financial aid is not available for certificate programs. Please talk to a financial aid advisor about other options.
What is the frequency of starts for the certificate program?
There are three starts for the program: fall, spring and summer semesters.