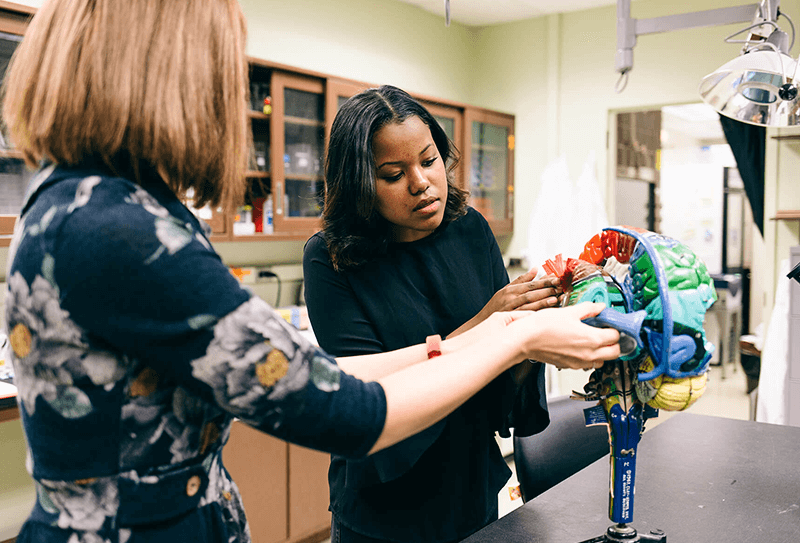 Research
The Department of Psychological Sciences pushes the boundaries of psychological knowledge and discovery through studying a wide range of topics, from the neural basis of behavior to interpersonal interactions and relationships. In addition to our graduate research training areas, faculty have particular strengths in research topics that stretch beyond any one training area.
Research Labs/Centers
Center for Research on Brain, Behavior, and NeuroRehabilitation (CEREBBRAL)
CEREBBRAL leverages strong collaborations between basic and applied scientists to answer big questions about how to improve quality of life — not just extend it — and how to predict disease- and aging-related declines in large populations.
Purdue Autism Research Center
The Purdue Autism Research Center was established as an interdisciplinary and highly coordinated effort to understand, assess and treat individuals with autism spectrum disorder (ASD) using biological, genetic, behavioral and applied approaches.