Occupational and environmental health professionals protect individuals from possible health effects caused by environmental hazards, such as lead or air pollution. Purdue's occupational and environmental health sciences (OEHS) graduate program, which specializes in industrial hygiene, offers both Master of Science and PhD degree programs.
Our mission is to advance professionals, leaders and researchers in industrial hygiene and related fields. The program will prepare you with the knowledge and skills to be an outstanding scientist equipped to protect workers, families and communities from hazardous environmental agents and workplace stressors.
The MS program is accredited by the Applied Science Accreditation Commission of the Accreditation Board for Engineering and Technology. For a complete description of our educational objectives, student outcomes and enrollment and graduation data, visit our accreditation page. As of 2022, the MS program is ranked No. 2 among the top 25 master's programs in occupational health and safety by Best Health Degrees.
The MS in OEHS is recognized as a Qualified Academic Program (QAP) by the Board of Certified Safety Professionals (BCSP), meeting the qualified credential requirement for the Certified Safety Professional (CSP) certification.
Program Highlights
Multiple opportunities annually to interact with regional professional organizations, such as the American Industrial Hygiene Association, American Society of Safety Professionals and the Greater Lafayette Area Safety Council — as well as program alumni and regional OEHS professionalships.
Work on research projects with a faculty mentor and have opportunities to win local, regional and even national awards recognizing your excellence in research.
You may also be eligible to receive financial support from our NIOSH training grant or a number of other scholarships and awards.
Potential Careers
The environmental health and safety field offers the benefit of job diversity, which empowers you to choose from a variety of careers and industries. Occupational and environmental health professionals who specialize in industrial hygiene are in particularly high demand. You may choose employment in a variety of organizations, such as:
Hazardous waste companies
Manufacturing companies
Colleges and universities
Government agencies
Research laboratories
Insurance companies
Chemical companies
Consulting firms
Public utilities
Labor unions
Hospitals
Concentrations
View Plans of study
Research
The occupational and environmental health sciences graduate program emphasizes field research. In the program, you'll conduct research in industrial hygiene and other areas, such as aerosol science, exposure assessment and epidemiology. Our faculty are highly active in a variety of research projects, investigating the extent and health impact of exposures to a variety of environmental hazards, such as metals, air pollution and microbial contaminants.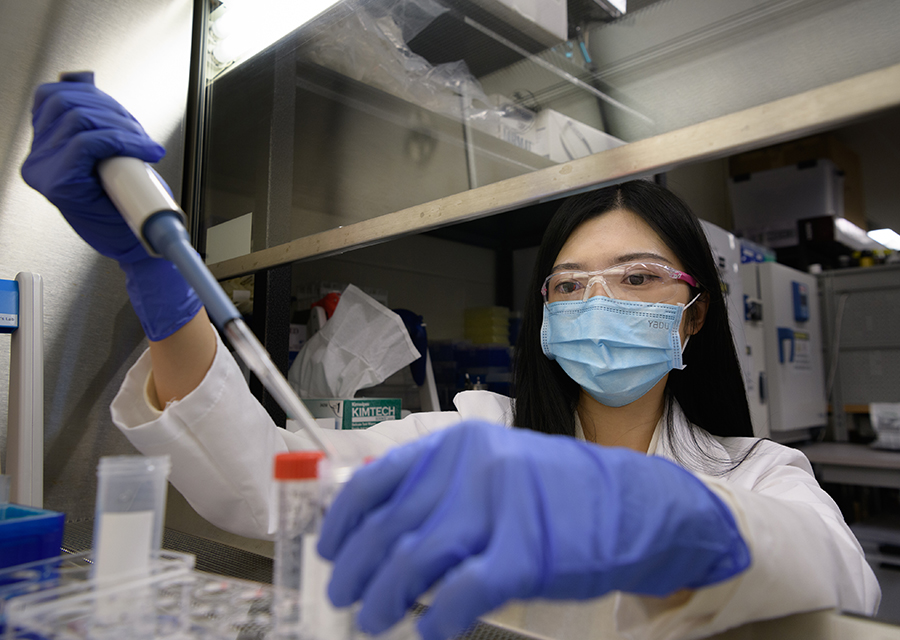 Research Opportunities
Occupational and environmental health sciences
Industrial hygiene
Ergonomics
Epidemiology
Research Facilities
The Birck Nanotechnology Center
The Bindley Bioscience Center
The Regenstrief Center for Healthcare Engineering
Purdue's Center for the Environment
Admissions/Requirements
Applications submitted prior to January 10, 2023 will be considered for fellowships and awards.