Hospitality and Tourism Management Major
White Lodging-J.W. Marriott, Jr. School of Hospitality and Tourism Management
View School
Consistently ranked as one of the leading hospitality and tourism management programs, both globally and nationally, Purdue's hospitality and tourism management program will immerse you in the fast-paced hospitality industry and prepare you to work in a variety of management positions. Hospitality is internationally relevant and a powerful economic driver, and Purdue's hospitality and tourism management major equips you with valuable skills to create memorable experiences for consumers.
Coursework is challenging and relevant to today's workforce needs, and you'll learn from faculty who bring years of industry experience into the classroom. To prepare you to be a well-rounded hospitality business professional, courses explore accounting, marketing, lodging, food service, tourism, human resource management, law and more. The major also offers a strong foundation of management classes. Additionally, the program's hands-on learning experiences will prepare you to work in any facet of the industry, from food service to lodging to tourism and beyond. You'll also participate in a 320-hour hospitality and tourism management paid internship that aligns with your professional career goals.
Through a tremendous partnership with White Lodging — a relationship that is unique to Purdue — students are also provided with opportunities and support from a leading hospitality company that is second to none. The White Lodging LAUNCH Hospitality Immersion Program provides hospitality and tourism students the opportunity to work on campus at the Union Club Hotel, part of Marriott's Autograph Collection of brands. These world-class facilities provide an exceptional learning laboratory for students, and is the only luxury student-run hotel of its kind.
Career Opportunities
Students who majored in hospitality and tourism management have a 98% job placement rate, finding successful careers at Amazon, Disney, Hilton Hotels and Resorts, Marriott International, White Lodging Services, and more. The following are notable career paths for hospitality and tourism management majors:
Account executive
Airline operations manager
Catering director
Convention/event planner
Corporate recruiter
Corporate travel manager
Country club manager
Director, convention and visitors bureaus
Entrepreneur
Events services manager
Event planner
Facilities manager (casino, healthcare, resort, sports venue, etc.)
Food and beverage director
Food service manager
Hotel general manager
Hotel operations director
Human resources recruiter
Marketing associate
Product/equipment supplier
Property manager
Reservations coordinator
Restaurant designer
Restaurant owner/manager
Revenue manager
Sales representative
Travel agency manager
Career Resources
Learning Experiences
Connect all your hospitality and tourism management knowledge in the capstone course as you build your own hospitality business with a team of classmates.
Complete two mandatory paid internships.
Immerse yourself in a world-class hotel learning experience right on campus at the Union Club Hotel when participating in White Lodging's LAUNCH Hospitality Immersion Program.
Train in the school's two restaurants: the John Purdue Room (fine dining) and the Boiler Bistro (quick service).
Complete an optional six-month paid internship at a Shangri-La Hotel in China, or study abroad at various destinations around the world.
Join HTM student organizations that are mentored by our award-winning faculty, including the HTM Society, which organizes the annual Black Tie Dinner fundraising event.
Enhance your plan of study by completing the event and meeting management minor or a certificate in the White Lodging-J.W. Marriott, Jr. School of Hospitality and Tourism Management.
Participate in research activities to explore of a variety of topics within hospitality and tourism management.
View Complete List of Courses
Degree Requirements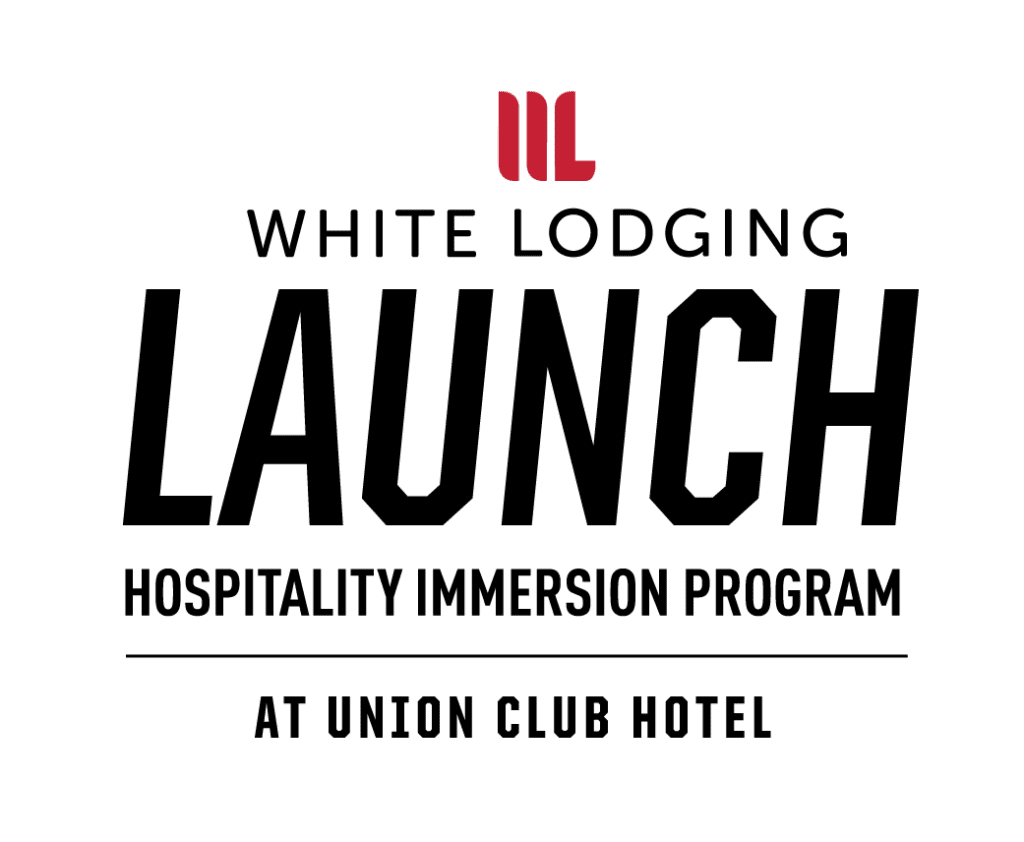 Concentrations
Environmental Sustainability
The optional environmental sustainability concentration examines issues related to sustainability in the hospitality and tourism industry. Courses cover sustainable tourism and responsible travel, environmental ethics, environmental policy and more.
Hospitality Facilities Design and Management
The optional hospitality facilities design and management concentration allows you to focus on the systems, technology and architectural components of the hospitality industry. Courses cover mechanical and electrical systems, technology systems, construction management, facility design, project management and more.
Marketing and Sales
The optional marketing and sales concentration is designed for individuals interested in the process of generating revenue for hospitality and tourism businesses. Courses cover public relations, advertising, relationship selling, marketing, consumer behavior and more.
Finance
The optional finance concentration allows you to gain in-depth knowledge of managing financial affairs and financial decision-making in the business world. Courses cover investment management, corporate finance, international finance and more.
---
"Growing up as a part of a military family, I have moved many times. When it came time to select a university, I was living in Germany and had no idea where I wanted to go, but I knew I wanted to become an event management professional. After doing my research, I chose Purdue because of its highly esteemed HTM program!"

— Claire
---
Claire
Claire
Hometown: Fayetteville, North Carolina
Major: Hospitality & Tourism Management 

Why Purdue: Growing up as a part of a military family, I have moved many times. When it came time to select a university, I was living in Germany and had no idea where I wanted to go, but I knew I wanted to become an event management professional. After doing my research, I chose Purdue because of its highly esteemed HTM program!
Favorite Place at Purdue: My favorite place at Purdue is either the Marriott atrium or Mackey Arena. So many fun memories in both of those locations!
Advice for an Incoming Freshman: Don't be afraid to change! College is all about finally having the chance to become someone you've always wanted to be. Seek out exciting opportunities to learn and grow, and trust me, these four years go by so fast, and you don't want to waste a minute of it!
I'm the president of HTM Society's  Black Tie Dinner, if you have questions about anything please contact purdueblacktie@gmail.com.
Instagram: @purdueblacktie