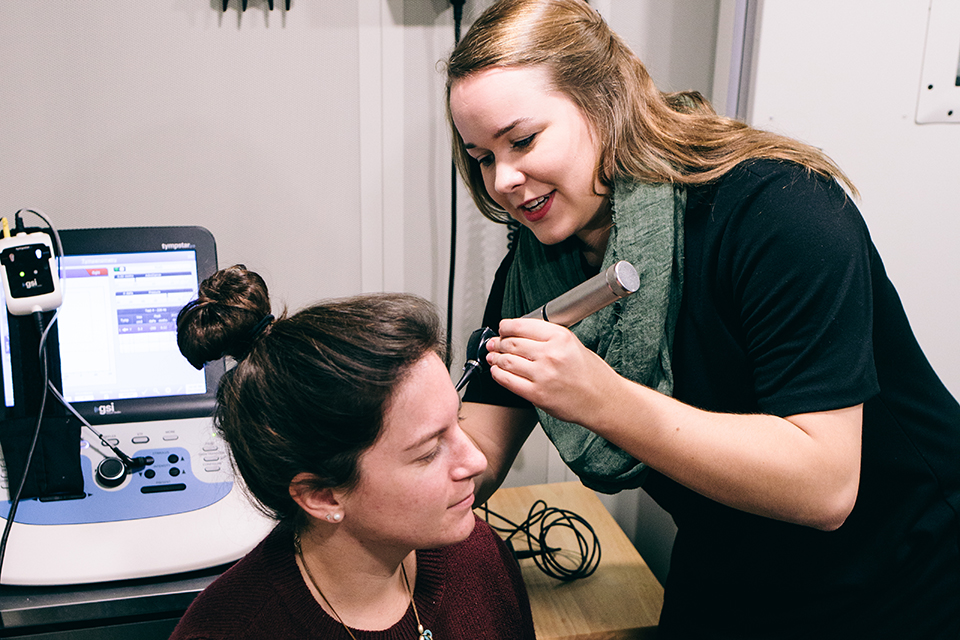 Creating Communication Clarity
With clinical experiences, the Department of Speech, Language, and Hearing Sciences (SLHS) allows you to make a difference in the community, working to treat and prevent a wide range of communication disorders. You'll also have opportunities to get involved in research with the department's expert faculty to contribute basic scientific knowledge related to human communication.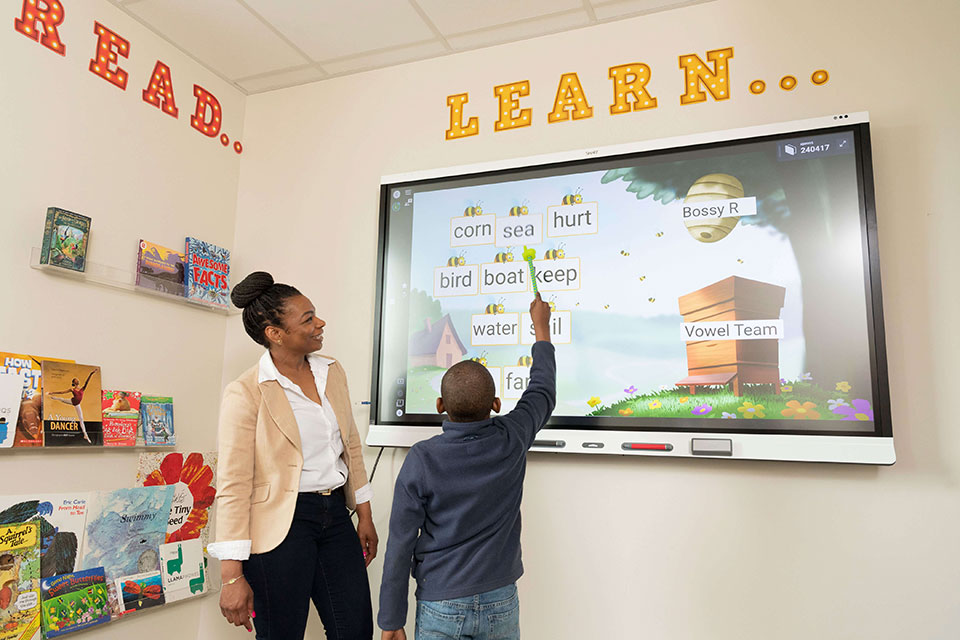 Undergraduate Clinical Experience
As an undergraduate or graduate student in the Department of Speech, Language, and Hearing Sciences, you'll gain insights into real-world applications of speech, language and hearing healthcare in the department's 31 clinical programs. The SLHS clinics span a wide range of speech, language, hearing, swallowing and balance conditions, providing you with understanding of a variety of approaches for individuals of all ages.
As an undergraduate, you may choose to observe speech-language pathology or audiology appointments as well as provide support for clinical operations. See below for more specific information on how to observe, volunteer, or register for an independent study course (SLHS 49000).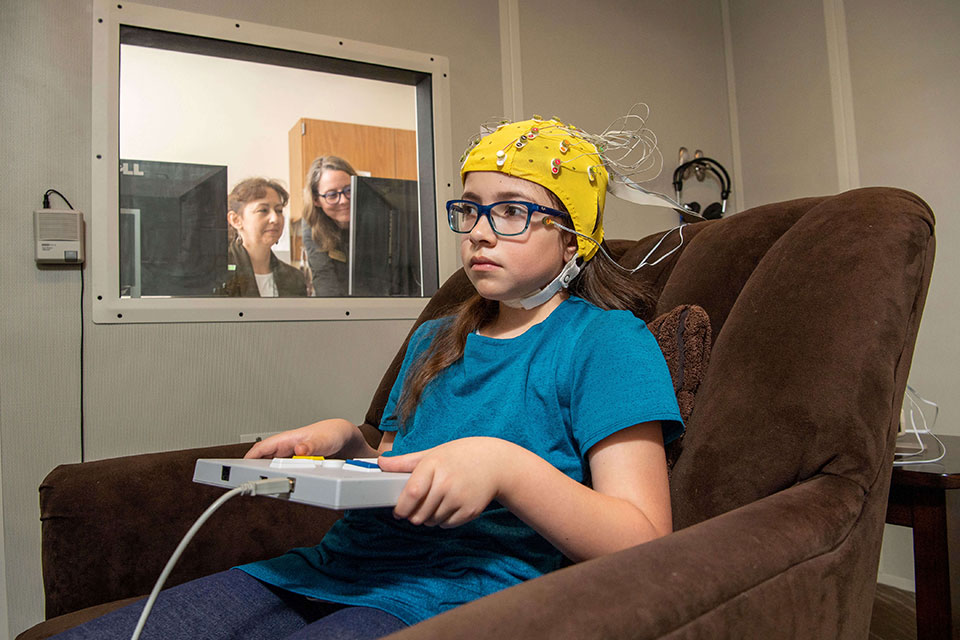 Undergraduate Research Opportunities
Providing the evidence behind clinical practice, SLHS researchers seek to improve scientific understanding of typical and disrupted speech, language and hearing systems and develop therapeutic methods and instruments to prevent or remediate disorders. Undergraduate students interested in research are encouraged to contact individual faculty whose research aligns with their interests. You may receive course credit for your research participation through SLHS 49000 or SLHS 49800. In these courses, you'll gain experience in data collection, analysis and interpretation as well as scientific writing.
Participating in research will not only help you determine if you want to pursue research in your career but also allow you to develop contacts for recommendation letters and enhance the competitiveness of your graduate school application.
Current SLHS 49000/49800 Position Announcements
Lab Openings for Spring 2023:
Lab Openings for Summer 2023:
Lab Openings for Fall 2023: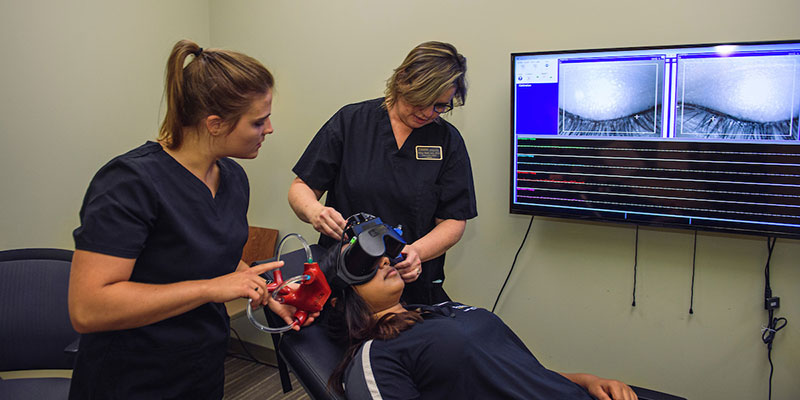 SLHS Internships
Go beyond your classroom knowledge and advance your skills in real-world settings through a credit-bearing internship in SLHS 41900. After securing an internship with an organization of your choice, you will be required to complete a minimum of 48 hours of work experience over the course of the semester. Contact course instructor Christi Masters with questions.
Internship Procedures
To earn credit in SLHS 41900, you must submit the following to the undergraduate coordinator, Melissa Taylor:

A set of well-defined work activities and expected learning outcomes that meet the approval of the internship employer and the course instructor.

A copy of the internship description and responsibilities.

A signed Memorandum of Agreement with the internship employer.

You will be required to purchase liability insurance through the university. The fee is $13 and must be submitted to the HHS business office in STON 220 via check or money order made out to "Purdue University" (cash will not be accepted). Once processed, you will receive an email that will serve as your proof of insurance.
During the internship, you are expected to submit a weekly report, logging your progress of work activities and learning outcomes.
Student Internship Testimonials
Emily Jimenez
Internship at Blue Bird Day in Chicago, IL
Emily Jimenez
Internship at Blue Bird Day in Chicago, IL
"Through this program, I am a therapeutic assistant who assists SLPs in therapy sessions. Blue Bird Day (BBD) is not your average preschool or kindergarten program. It is an intensive therapy clinic focused on providing family-centered services using a team approach. They provide therapies for children with autism, sensory processing disorders, Down syndrome, genetic disorders, and developmental delays. Therapies are provided within the clinic, at home and in community settings. Children enrolled in the program receive daily services within small group rotations that simulate a preschool or kindergarten day; they may also receive individual therapy sessions. Blue Bird Day works with families to ensure they have all the services they need in a given week, and goals are created for each client and the family's unique needs. The goal is to assist and champion children to reach their full potential by providing individualized therapeutic care. I am excited to have the opportunity to gain mentorship and assist/observe therapy sessions." 
Emily Clark
Internship at Hearing Solutions of Indiana
Emily Clark
Internship at Hearing Solutions of Indiana

"Over the summer, I'm working at Hearing Solutions of Indiana as a patient care coordinator. This audiology clinic offers many services including hearing tests, hearing aid fittings and repairs, and tinnitus treatment. My job is to be the first face a patient sees when coming into the office. I can assist them with finding answers to any questions they may have as well as help them clean their hearing devices. Working here has taught me so much about what it is like to be an audiologist. Our doctors are more than happy to answer any questions I have about the profession. I'm very excited to learn more about the field while also helping patients and their hearing needs."
Helen Willis
Internship at Journey to New Life, Inc.
Helen Willis
Internship at Journey to New Life, Inc.
"Through the nonprofit, Journey to New Life, Inc., I am a re-entry specialist intern who assists men and women returning to the community from prison. The program consists of emergency assistance, case management, a transitional house for 15 women returning from prison and mentoring. The goal is to assist these men and women to become successful and productive citizens and thereby make the community a safer place to live and work. I will help clients with specific housing, medical, dental and other appointments as well. I am excited to become closer to individuals from various backgrounds while also working within a strong team to become a leader within my community."

Head to journeytonewlife.org to learn more about this awesome organization!