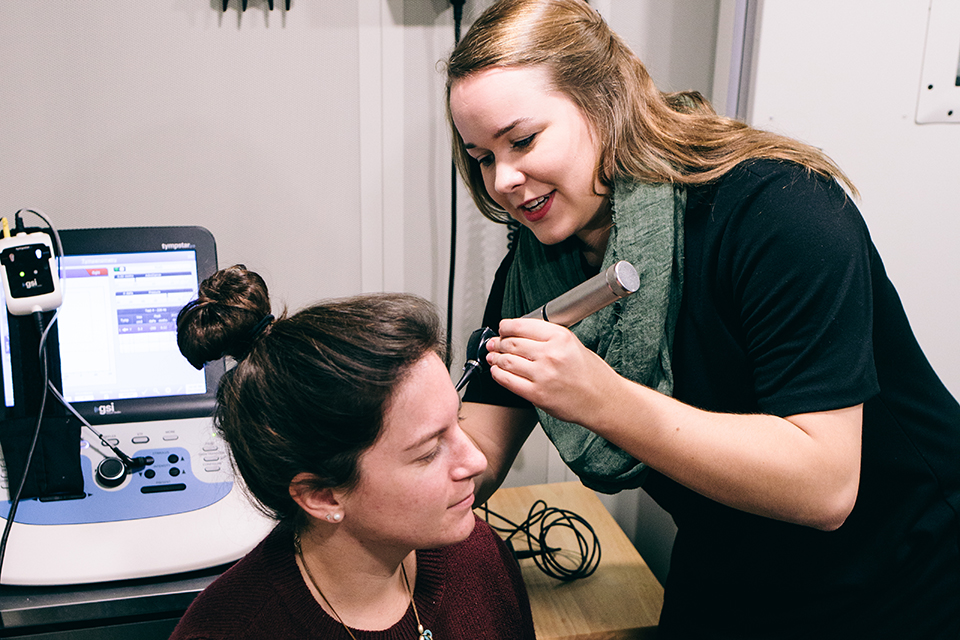 Creating Communication Clarity
With clinical experiences, the Department of Speech, Language, and Hearing Sciences (SLHS) allows you to make a difference in the community, working to treat and prevent a wide range of communication disorders. You'll also have opportunities to get involved in research with the department's expert faculty to contribute basic scientific knowledge related to human communication.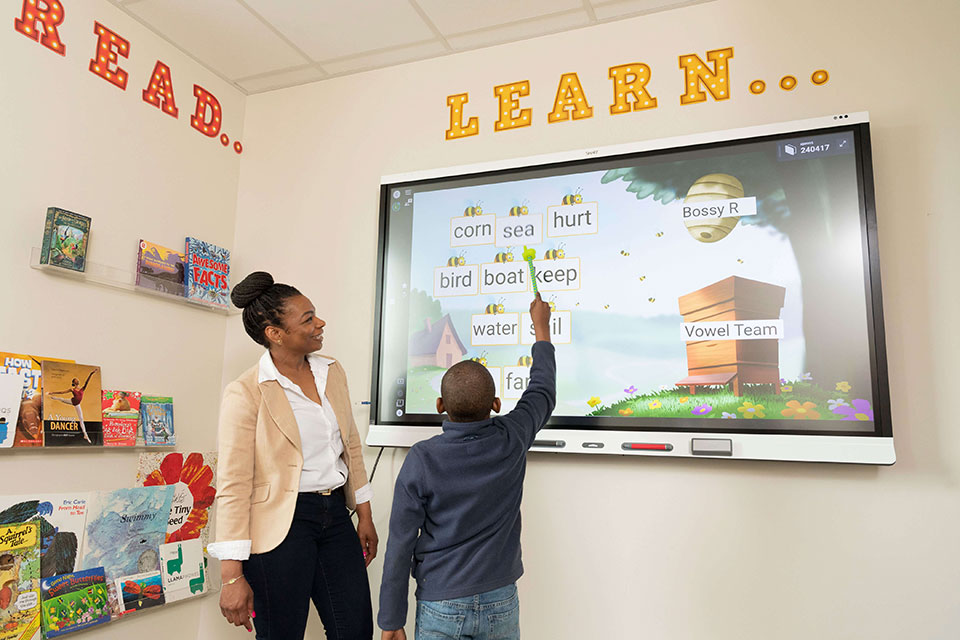 Undergraduate Clinical Experience
As an undergraduate or graduate student in the Department of Speech, Language, and Hearing Sciences, you'll gain insights into real-world applications of speech, language and hearing healthcare in the department's 31 clinical programs. The SLHS clinics span a wide range of speech, language, hearing, swallowing and balance conditions, providing you with understanding of a variety of approaches for individuals of all ages.
As an undergraduate, you may choose to observe speech-language pathology or audiology appointments as well as provide support for clinical operations. See below for more specific information on how to observe, volunteer, or register for an independent study course (SLHS 49000).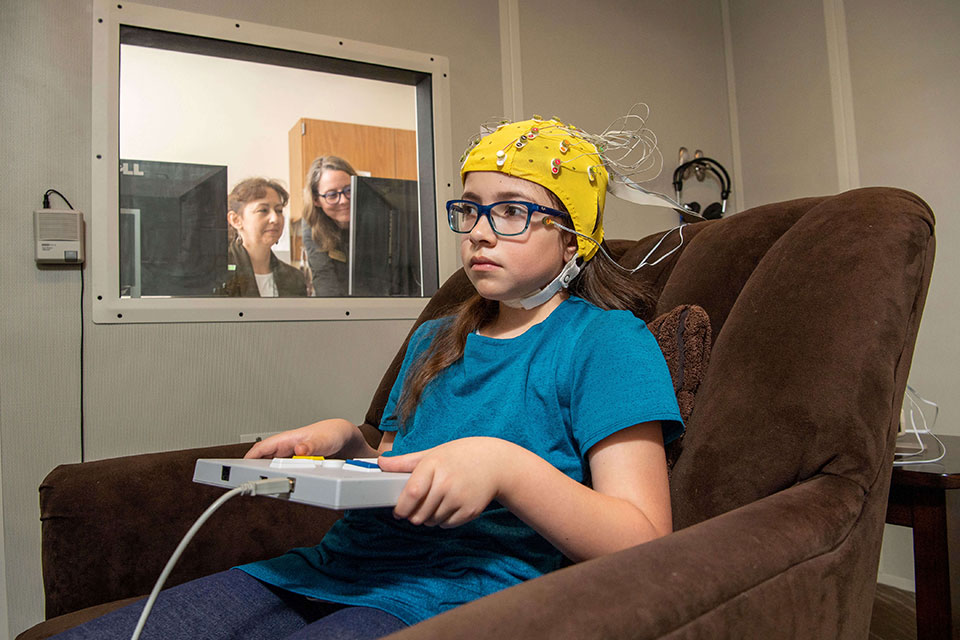 Undergraduate Research Opportunities
Providing the evidence behind clinical practice, SLHS researchers seek to improve scientific understanding of typical and disrupted speech, language and hearing systems and develop therapeutic methods and instruments to prevent or remediate disorders. Undergraduate students interested in research are encouraged to contact individual faculty whose research aligns with their interests. You may receive course credit for your research participation through SLHS 49000 or SLHS 49800. In these courses, you'll gain experience in data collection, analysis and interpretation as well as scientific writing.
Participating in research will not only help you determine if you want to pursue research in your career but also allow you to develop contacts for recommendation letters and enhance the competitiveness of your graduate school application.
Current SLHS 49000/49800 Position Announcements
Lab Openings for Spring 2023:
Lab Openings for Summer 2023:
Lab Openings for Fall 2023: