Speech-Language Pathology (MS-SLP) Graduate Program
Department of Speech, Language, and Hearing Sciences
View Department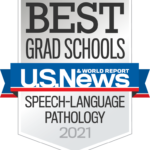 Ranked No. 3 by U.S. News & World Report, highest ranked program in Indiana
The clinical master's program in speech-language pathology (MS-SLP) at Purdue is designed so graduates can meet all academic, clinical certification, licensure and credentialing requirements of the American Speech-Language-Hearing Association (ASHA), the Indiana Speech-Language Pathology and Audiology Board (ISLPAB) and the Indiana Department of Education Communication Disorders License.
The Master of Science (MS) program in speech-language pathology at Purdue University is accredited by the Council on Academic Accreditation in Audiology and Speech-Language Pathology of the American Speech-Language-Hearing Association, 2200 Research Boulevard #310, Rockville, Maryland, 20850, 800-498-2071 or 301-296-5700.
Student Outcome Data
Program Highlights
The MS-SLP graduate program prepares you to provide independent clinical services in speech-language pathology to individuals of all ages through coursework, clinical experiences and research.
High-quality clinical education is integral to the MS-SLP program. You will have opportunities to work under the direct supervision of clinical faculty members in the M.D. Steer Speech, Language and Swallowing Clinics to diagnose, assess and treat communication and swallowing disorders and acquire the skill sets needed to become a licensed, certified speech-language pathologist.
Research
The department has a long record of significant contributions to research and professional education. Because of this the MS-SLP program offers opportunities for students to explore research alongside faculty across a variety of topics to address speech, language and swallowing disorders.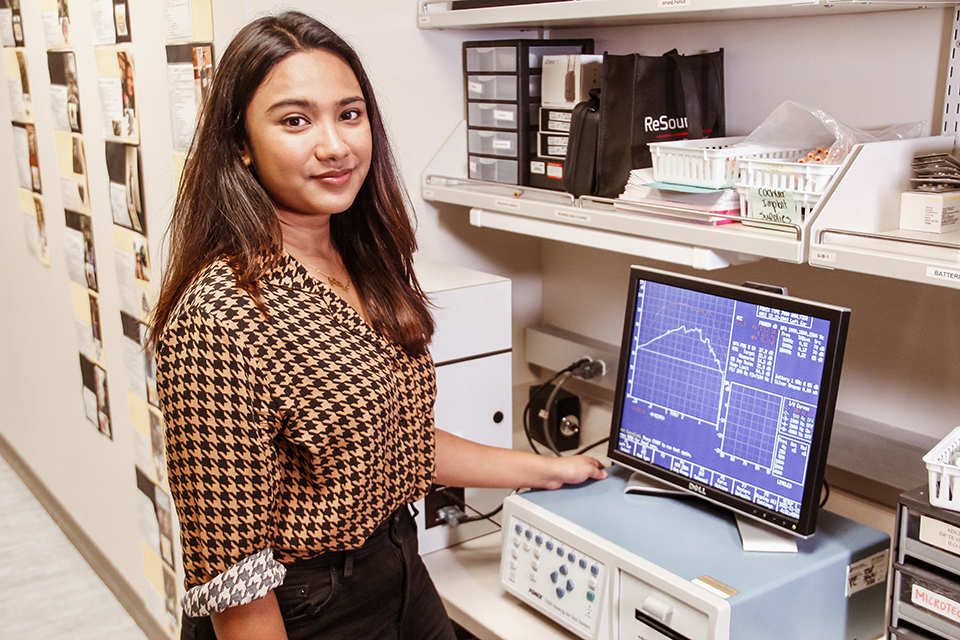 Research Opportunities
Aphasia
Autism spectrum disorder
Language development
Language disorders
Linguistics
Sign language
Dysphagia
Fluency
Neurogenic disorders
Speech sound disorders
Voice disorders
Research Areas
Language Science; Language Disorders and Disabilities
Speech, Swallowing, and Voice Science; Speech, Swallowing, Voice Disorders
Research Facilities
Aphasia Research Laboratory
Attention and Neurodevelopmental Disorders Lab
Child Language Research Lab
Child Phonology Lab
I-EaT Lab
Language Learning and Meaning Acquisition Lab
Motor Speech Lab
Neural Systems for Language Processing Lab
Purdue Infant Speech Lab
Sign Language Research Lab
Voice Lab —Sivasankar Research Group